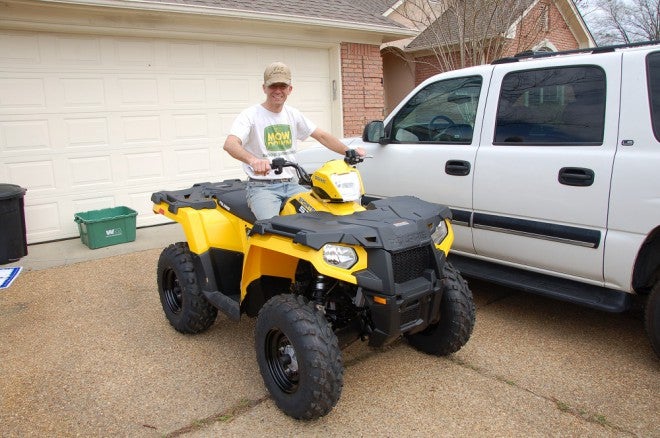 Well, of course they can. But if you are thinking of trading in that old Pinto for a ragged out International Harvester Travelall on a new SHTF ride, then take time to consider the type of vehicle that will work best for your prep plan. Then calculate the features you need to make it your go-to bug out ride.
Naturally there are upteen choices when it comes to the SUV classification of vehicles. You can go the smaller crossover car type vehicle, a full bore Chevy Suburban, or even a true outland wilds SUV like a Land Rover or a Subaru. Then again, a really savvy shopper can find a good quality, low mileage, used SUV with a bit of judicious searching.
Things to consider are the obvious and some not. Consider the overall size of the vehicle you want and make sure it fits in the garage. A friend recently upgraded from a Chevrolet Tahoe to a full sized Suburban. When he got it home, he discovered it is 6-inches too long for his garage, so it sits outside.
Make certain the interior capacity of the select vehicle has ample size and configuration to handle all your bug out gear. Do the back seats fold down? Will they fold 60-40? Is there a luggage gear rack on top? Is there a security cover over the storage area if needed?
Be sure the vehicle has a decent balance between engine power and fuel economy. Is it two, four or all-wheel drive? Driving in snowy mountain areas will be different than dry desert areas. Will you want an automatic transmission or a manual? Do all the drivers in the family know how to drive a clutch drive?
Other features can be beneficial. Most upscale rides these days will offer communication device links, a built in GPS, and other electronics. A back up camera might be helpful if you are hooking up a trailer. Power windows and door locks are pretty standard these days. These drive up the sticker prices.
In terms of fuel mileage, many vehicles these days will give you a dashboard read out telling you the range of miles left on the remaining gas in the tank. The furthest range you can get is an advantage. Make your SUV the very best escape vehicle.