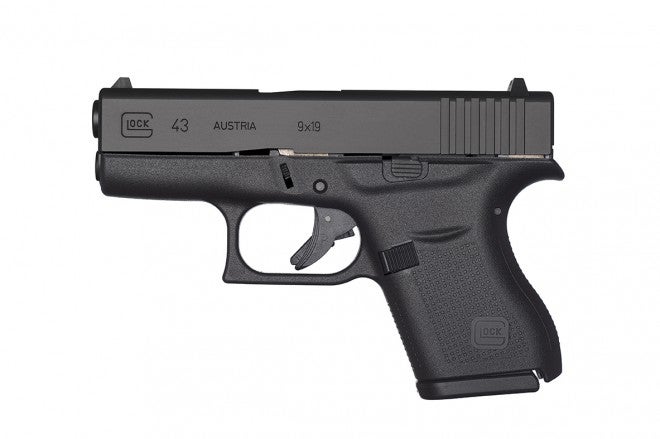 The terminology in this post's title was so fitting it had to be borrowed. This play on words in comparing the prevalent trend in plastic guns to those made of blued steel came from one of my favorite gun writers in Guns Magazine, one John Connor. He can twist words around with the best of them, but still very aptly continues to illustrate his point.
Truth is that most of us old shooters grew up with finely grained walnut stocked rifles and handguns with good ole solid wood panels secured to the blued metal frames. Today, the best-selling trends are indeed plastic guns or better termed Black Guns. When I think of plastic, I think of water bottles or cheap junk. These new polymers are not cheap or flimsy plastics. And not all of them are black either, thanks to the girl gun movement.
Kind of like the results of the Great Society that Lyndon Johnson ushered in way back, one day we just woke up and black guns were everywhere. For most of us, that came about with the advent of the M-16 (AR-15) rifle used in the Vietnam War. Before that I can only recall a very few guns made of anything but steel and wood.
Now the new normal in the gun world are firearms made of high quality, long wearing, and precisely molded thermoplastics. It all seemed to start with synthetic rifle stocks replacing classic woods on Remington's, Winchester's, Ruger's, Sako's, and every other brand of bolt action hunting rifles. Later on pistols and shotguns began to appear made of these rock hard "plastics." Then all of a sudden we all became conditioned to it, and frankly accepting as well.
All this current discussion seems to have peaked again upon the arrival of the single stack Glock 43, a 9mm slimline pistol that is selling like flapjacks at a log rolling convention. Why, I am not sure, but there has been some consumer feedback about the 43 "being just another ugly plastic gun." Well, all Glocks are ugly for sure, but they are exceedingly reliable at what they do best.
Black guns have been so refined now that there is little question about their quality. They function well, are easy to maintain, take abuse in stride, are lighter, and in some cases are less expensive.
It's also the case that for prepping purposes, many folks tend to prefer plastic to wood. The synthetic parts are more comfortable, lighter, and more durable than their wood predecessors and would hold up really well in a SHTF situation. And if you're bugging out, lighter is better, which makes plastic mighty appealing if you think you're going to be on foot for any length of time.
So, bring on the black plastic guns. We're ready for more.