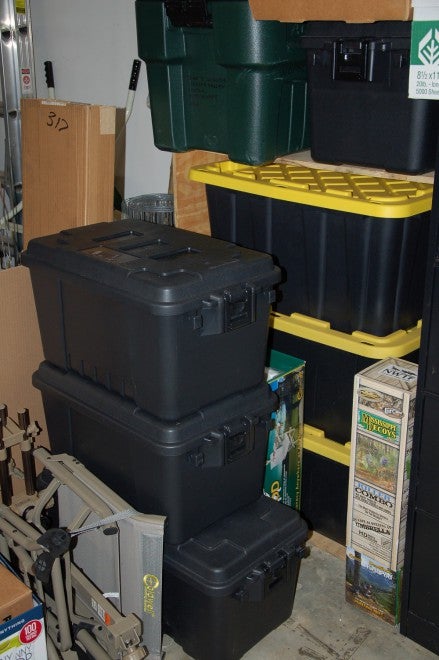 This may not be for everybody, but it just might be for you. Every week we take two bins of recycle materials to the street corner to be picked by the city waste department. All this paper and plastic is supposed to be recycled to offset the cost of city waste disposal costs, but frankly I never see any evidence that it is reducing my bill. So, I hold back some of it for other uses.
If you have a dedicated bug out location such as an alternative house, rural domicile, barn, or other structure with some dry storage space, then you might want to consider sending some of your recycled materials to that location for further use. What stuff should you consider keeping for other uses?
First, I roll up wads of newspapers for multiple uses at camp. I use some to start fires in the rock ring campfire or the fire chimney for the charcoal grill. You could use newspaper as placemats on the dining table or picnic table. Use them to soak up blood from game cleaning or fish processing. In a pinch newsprint makes a good insulation material.
All year long I collect and collapse cardboard boxes from ordered goods received. I use these boxes primarily for starting campfires. Some boxes I use to haul food, supplies and gear to bug out camp then tear them up into pieces for starting campfires. I use bigger flat box ends for shooting targets, too.
I keep a big leaf collection bags in the garage filled with a variety of plastic containers of all kinds. I find these useful for storing everything from gun cleaning supplies, bolts, screws, nails, and other hardware items. Sometimes I use bigger ones, like an empty Metamucil canister, for flour, sugar, coffee, tea bags, and such. Other ones I might use for quantities of spices or other dry ingredients including rice and pasta. I fill up some with plastic utensils we get from fast food restaurants for use in camp.
The fun part is being creative in what recycle goods you can find additional uses for in bug-in or bug-out survival situations. By picking and choosing useful items, you can also save money from buying other storage containers or filling up yet another land fill somewhere. What ideas do you have?