Trifecta Fishing Hot Spot Near Buffalo
Bob McNally 03.11.16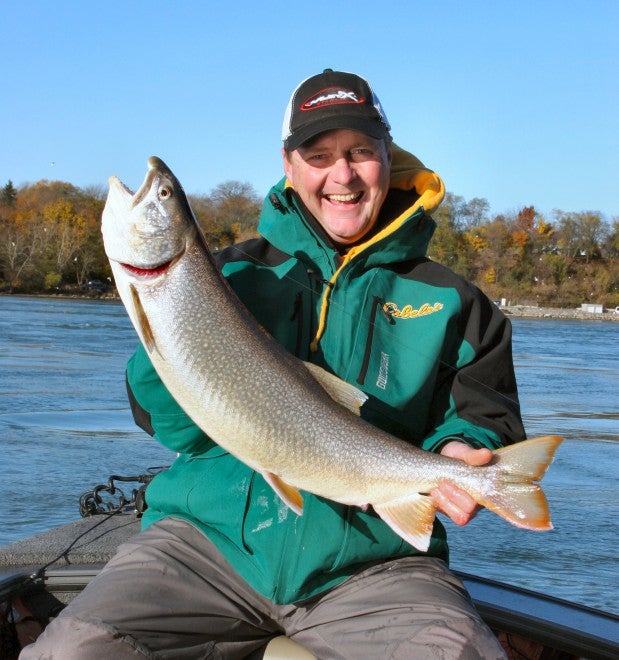 Few places in America offer as good or as varied freshwater fishing as that found near the city of Buffalo, New York. Within just a few minutes drive of the bustle of downtown, fishermen can be working sprawling Lake Erie for smallmouth bass and walleyes; fishing in the picturesque and world-renown Niagara River for bass, walleyes, trout and salmon; or farther east, tapping nearby Lake Ontario for the same species.
The close proximity of these three greatly different waters (Erie, Niagara, Ontario) allows Buffalo-area anglers to fish in virtually any weather 12 months of the year (yes, even in the dead of winter; steelhead action is outstanding on the Niagara). This, plus the remarkable accommodations and recreational facilities offered in Buffalo and in the tourist-Mecca town of Niagara Falls, makes fishing in the area unique and an outstanding trip for family-oriented outdoorsmen.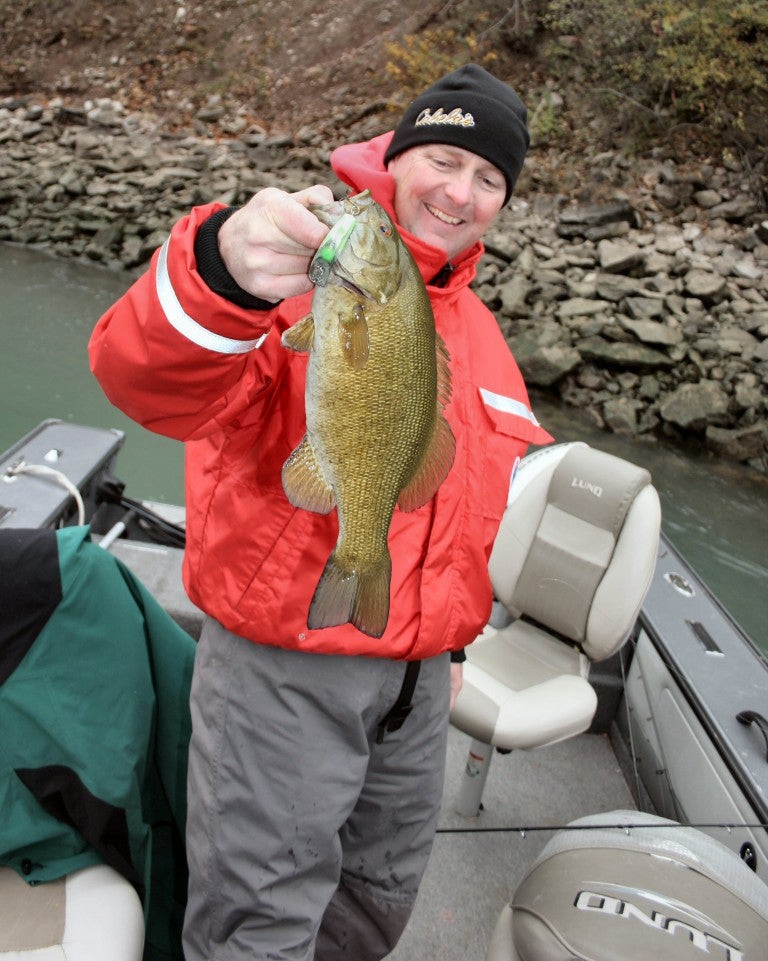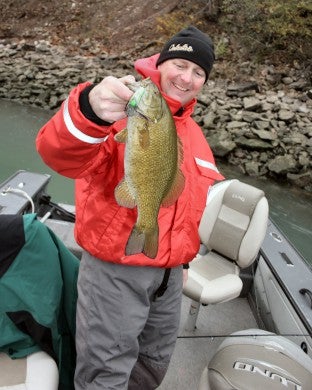 Eastern Lake Erie, on Buffalo's doorstep, has spectacular smallmouth fishing with bronzebacks commonly weighing 3 to 5 pounds. Walleye fishing also is superb, with fish weighing 5 to 8 pounds not unusual.
Bass action heats up in early June, when fish are comparatively shallow, spawning, and are commonly caught in water 12 to 20 feet deep around rocky submerged islands. Drifting with live shiners, leeches, and crayfish is deadly. Tube lures and grub jigs also are very effective on bass, as well as walleyes.
After Lake Erie bass spawn in June, they move deep. But anglers still can consistently catch them, though sometimes down to 40 feet. In September bass again move shallow. By October and early November, autumn smallmouth action peaks, same for walleyes.
During summer when Erie and Lake Ontario smallmouths are deep, many anglers head for the Niagara River, which offers consistently good fishing for bass, walleyes, and especially trout. The Niagara also is a haven for fishermen in strong wind, common on the Great Lakes in any season. A strong north or west wind drives anglers to the river or to the western shore of Lake Ontario near the Niagara River mouth. An east or northeast wind makes Ontario rough, but the west shore of Lake Erie near the town of Buffalo will be calm, as will the river which connects the two Great Lakes.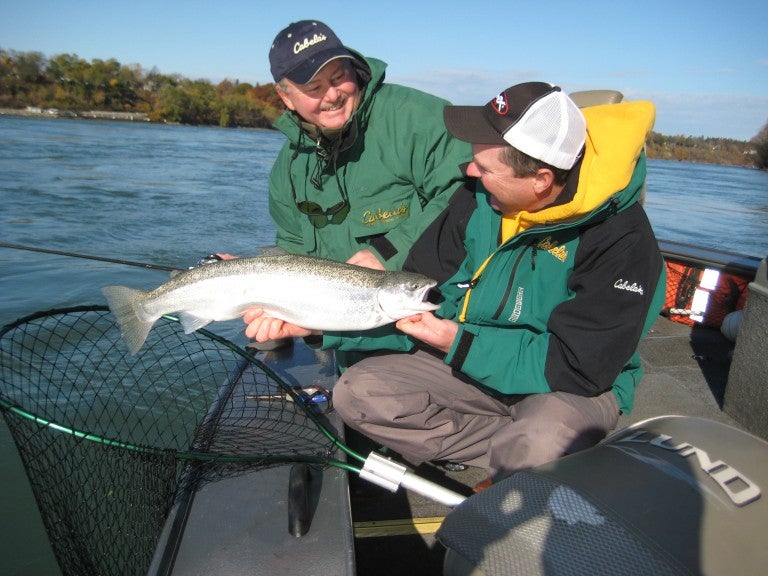 The Niagara River has phenomenal trout and salmon fishing. From Thanksgiving to IRS-pay-up time, remarkable numbers of giant rainbow, lake trout, coho, and Chinook salmon jam in the river, running in from nearby Lake Ontario. Heavyweight brown trout also are caught regularly, though they're far outnumbered by high-leaping 'bows and bottom-hugging lakers.
It's all drift fishing in water 10 to 35 feet, primarily with spinning or light bait-casting gear. It's sort of West Coast steelhead style, with big trout action as good as it gets. On a good average day, anglers catch 10 rainbows–steelhead actually, because they run in from the lake to spawn–and they'll average 9 pounds. Some big brown trout also are caught, and lake trout averaging 10 pounds are thick.
Trout mass in the lower Niagara River as they "winter" from Lake Ontario. Salmon action is mostly a fall fling, running September into November. It's usually cold-weather fishing, particularly for winter trout, with air temperatures running from 5 to 55 degrees. Fish can be caught casting, but the best technique is simply to drift in the river's clear, deep, powerful current using Luhr-Jensen "Kwik Fish" lures (silver, gold, or copper) with weights that bump bottom.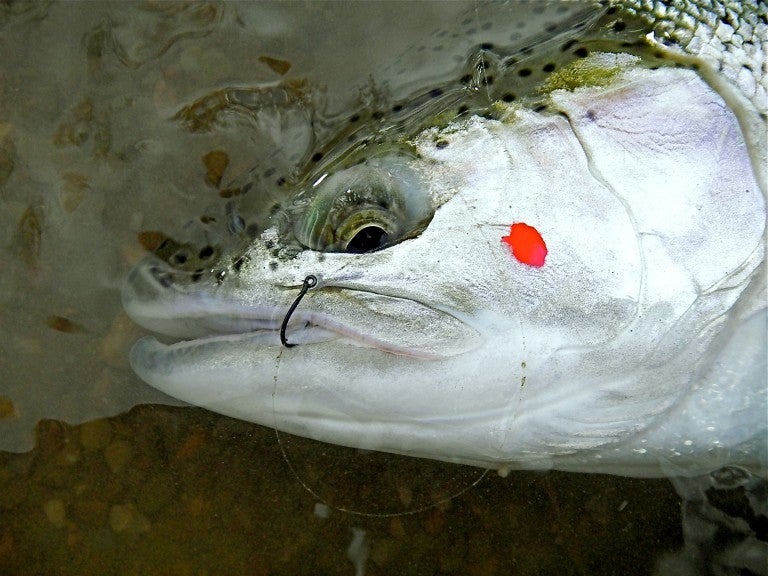 Lake Ontario, where the Niagara River flows in on the west shore, is a hot spot for bass, walleyes, salmon and trout.  Smallmouth fishing is great, but the average size isn't as large as on Erie.
Ernie Calandrelli (Ernie's Guide Service, phone 716-284-2335) and Terry Jones (phone 716-875-4946) are highly recommended guides, who tap all three waters according to wind, weather, and the whims of fish. Both work from high-sided, seaworthy boats.
Great restaurants (don't forget where "Buffalo" wings got their start), motels, and resorts abound. Niagara County Tourism (www.niagara-usa.com) is a wealth of help and information.