Google is Great for Fixing Stuff, but What Will You Do Without It?
Dr. John Woods 03.14.16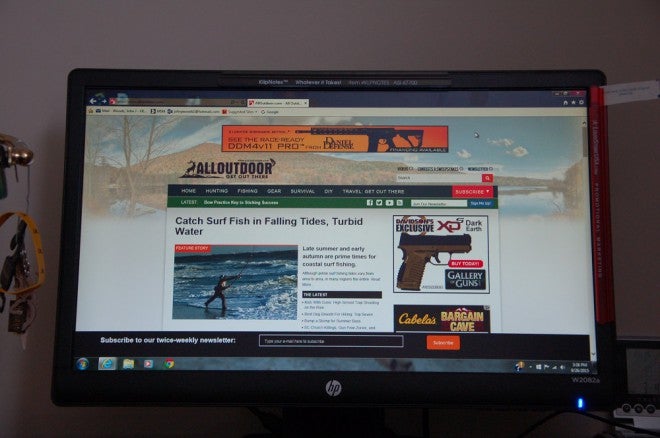 As survivalists and preppers are fond of saying, "before the balloon goes up" we had better do this or that. So, before the grid goes down and everything is flat, including the screen, if you have a gun issue, then you'd better research it on the net now.
I am still amazed at how many times I have to tell prepper contacts, hunters, gun enthusiasts, or others to "Google it" to find information, specifications, prices, supplies and demand, or details of how to fix something.
The "net" is huge on resources to answer virtually any question or issue. In fact, sometimes there is too much information or conflicting information. Sometimes it is too detailed or too technical when the solution could be made much simpler. Users just have to learn to wade through all the listings to find what they need.
Recently during a gun test, I found the 1911 pistol I was using would not always close the slide after each shot. It would peel a fresh round off the magazine, but not quite chamber it. It was not a stovepipe jam, but the slide just did not completely close. I could reach up with my thumb and tap the rear of the slide and it could close. I was puzzled by that.
After searching the net, I came up with a simple solution. Change out the factory 16-pound recoil spring for a heavier one. The 16-pound spring is factory standard, or so I thought. It said so in the owner's manual and also on the gun manufacturer's website. However, after reading several blogs on the issue, 9 out of 10 submissions recommended going to an 18.5 pound spring. I have ordered one to see if that is the fix.
Then going one step further, I checked some other sites by a specific net inquiry. I went down the page until I ran across a factory reply to the issue. There I found out, the gun company was now supplying replacement springs. The new ones are to be 18.5 pounds. I would have never known otherwise.
My ultimate point is, Google won't be an option for a grid down scenario. If your gear is broken or isn't working as expected, and you don't have the means or the expertise to fix it, then you're out of luck. There are a few implications of this.
First, you'd better test your gear right now and work all the kinks out. Then, be sure you have plenty of spare parts for any critical equipment. Finally, be sure that you have a back-up, paper-based library of manuals and guides for maintaining gear–guns, generators, equipment, etc.
Every time you run into a problem with your preps and you Google your way out of it, take a moment to think about about how you might solve this situation if there were no Google, and then try to make it so you aren't as reliant on the Internet next time.