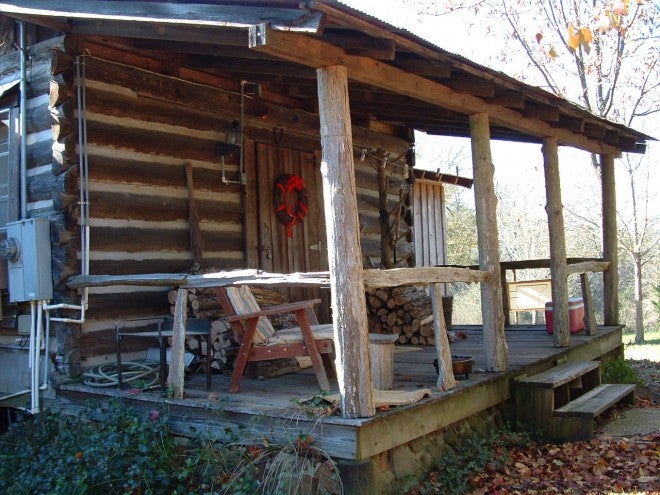 It's difficult to hide from prying eyes. A big part of the success at survival efforts is to maintain a low profile both in personal actions and where/how you reside in your bug out location. This can be much more complicated than you might think, so forethought and planning is required.
If your prep plan calls for an escape to an alternative location either short term or for the duration, build in plans to secure the location as well as you and your team. Maybe your option is another house or cabin you own. Perhaps it is a wall tent you plan to set up out in an isolated tract of forest somewhere, or it could be a camping trailer, RV, or other options. All of these options can be difficult to maintain with a low profile.
Recall the movie Children of Men starring Clive Owen and Michael Cain. Cain's hideaway cabin was hidden by a brushy cover at the entry to the road/trail leading to the house. As Owen approached in his car, he had to know the exact location of the entry, as otherwise one could not easily determine where it was. So, even though this was a Hollywood movie, how did the authorities find Cain's hideout? Think about it.
Though the house appeared to be far back in the thick woods it was found. Maybe it was smoke from the chimney spotted by passersby. Could someone have heard the car engine running or other noises coming from the location? It could have even been a variety of smells coming from a fireplace or cook stove. Will your SHTF hideout be as easily found?
If your bug out locale is in an area about which you are not totally sure of its security, then be cautious going about your daily activities until you feel confident about the area. If it is in another town with like-minded folks around, then that is a plus. If you are going it alone out in a wilderness area, then you should be prepared for unwanted people wandering into the area.
Concealment and camouflage is as much about quietly going about your business as it is covering your camper with a camo tarp. Keep to yourself as much as possible, including going out for provisions. Maintain a low profile as well as a defensive mode.