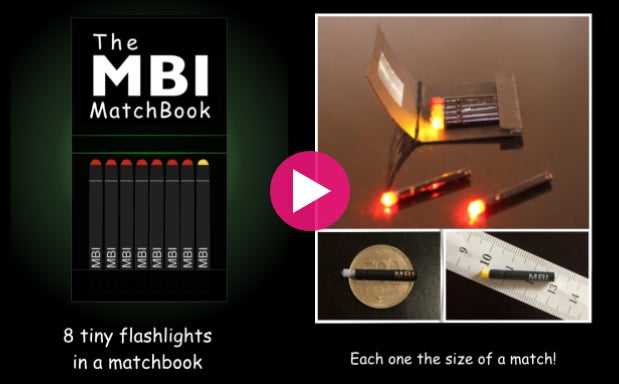 Life is a series of surprises, and thankfully, many of those surprises are good ones.
The MBI Matchbook seems to be one of those.
Imagine a tiny flashlight, the size of a match. Like, for real about the size of a wooden kitchen match. Now get clever and attach a neodymium magnet to the base of each one and create a little folding cover/case that will hold them–oh, and make that case look like a matchbook for paper matches.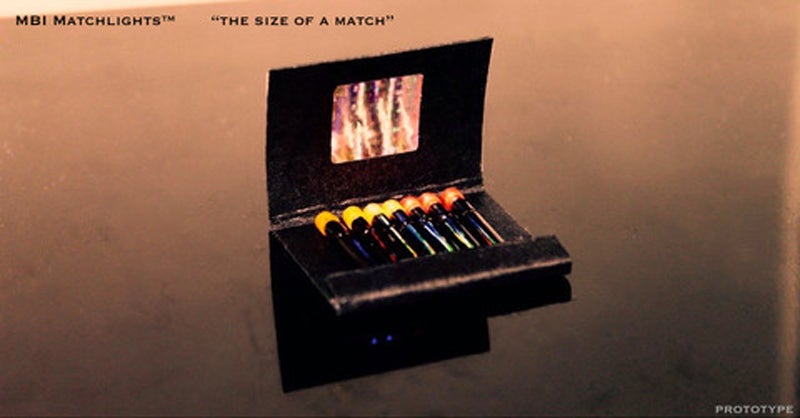 The lights are itty-bitty and are not terribly powerful. But hey–they are cool, and they work. And you can pre-order them right now at the MBI Matchbook Indiegogo page.
Some highlights from that page:
The world's smallest production flashlight
Waterproof and fully submersible
Convenient magnetic base makes them easy to stick around
The LED tint is available in a variety of colors (White, Red, Green)
So small you can keep several in your wallet for emergencies
So light, you can take a whole pack camping and have 64hrs of light
Runtime of each matchlight is approximately 8 hours
The lithium batteries aren't replaceable, so when it's done, it's done.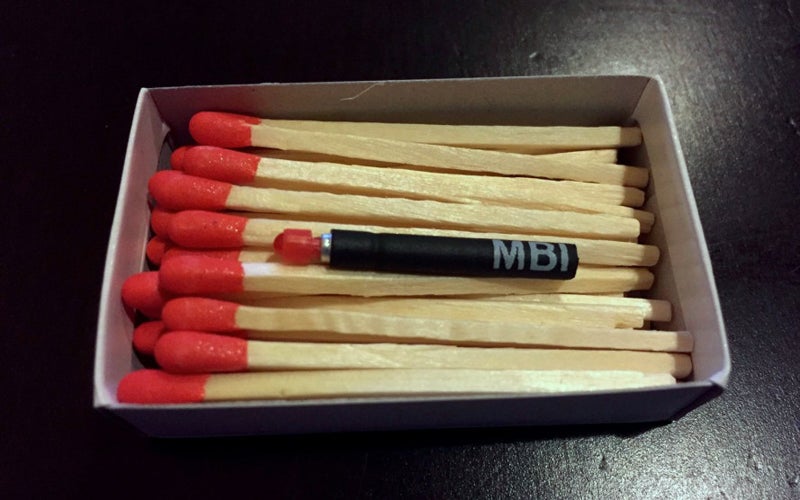 They're not exactly spotlights, but if Matchlights are all you have when you need some light, they'll be better than nothing. And as they say: When you need a light, the best flashlight is the one you have with you.

Available LED colors include white, green, and red.
With a set goal of $10,000 and north of $20k pledged at press time, it looks like the Matchlight will see the light of day, but there's no telling how long this product will endure on the open market. I mean, most of us usually have a smart phone with a good bright light nearby much of the time. But for about $40 including shipping, you too can own a matchbox full of teensy lights. Woot!
Watch the video below for more info.