Review: New KastKing Sharky II Spinning Reel
Bob McNally 03.21.16

I've been using a new KastKing "Sharky II 4000" spinning reel for several months, and I'm stunned at what a high-quality reel it is, particularly for the rock-bottom price of $43. Yes, for well under $50, this saltwater designed, high-end, waterproof spinning reel outperforms almost every reel I've tried in the same size and category in recent years.
Some of the best mid-size spinning reels in this class sell for well over $200, and almost all of them go for over $100.
For my money, I'd much rather have a pair of KastKing Sharky II 4000 reels than one of another make, and I'm particular about my tackle, especially for hard-fighting inshore saltwater fish.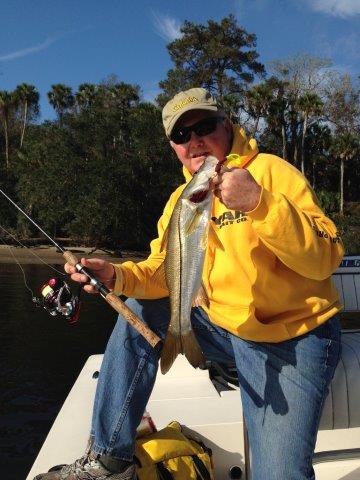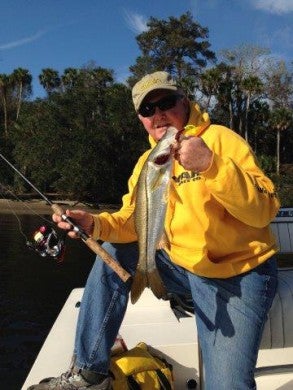 SHOP NOW
Since this winter I've put the new Sharky II 4000 through its paces and have been extremely pleased. The reel has battled snook to 10 pounds, redfish to 15 pounds, countless seatrout to 5 pounds, and assorted flounder, bass, sheepshead, and stripers.
The Sharky II hasn't failed in the least, with flawless drag and no "dead" spots in the retrieve or pick up, and the handle, spool, reel bail and cosmetics (classy black, red, silver and white) are as perfect today as during its first cast.
That says a lot for a reel that's been knocked around more in my three months testing in saltwater than many anglers would put it through in a year or more.
The Sharky II 4000 weighs just over 11 ounces, has a 5.2:1 gear ratio, and holds 185 yards of 14-pound test monofilament.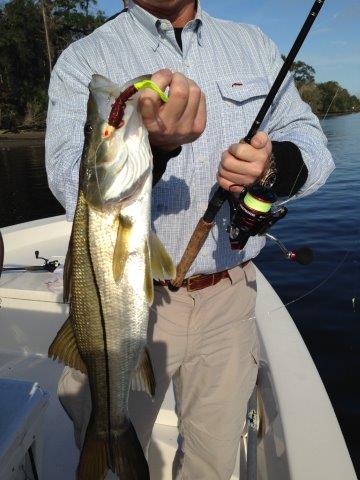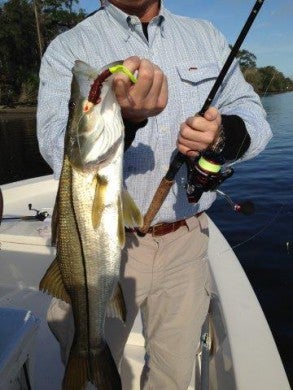 My Sharky II is loaded with about 250 yards of 12-pound test braided line, and its 28.5-pound drag capability has been put to the test several times in muscling strong snook from dock pilings, and heavy redfish away from oyster shell cut offs.
Made by Eposidon (phone 855-830-7430; www.eposeidon.com) out of Garden Ciy, N.Y., the Sharky II 4000 rocks the light-tackle fishing world in a big way. It's one of six Sharky II designs available. Other great tackle is sold by Eposidon, too, and more reviews on it and their use will be forthcoming.
SHOP NOW