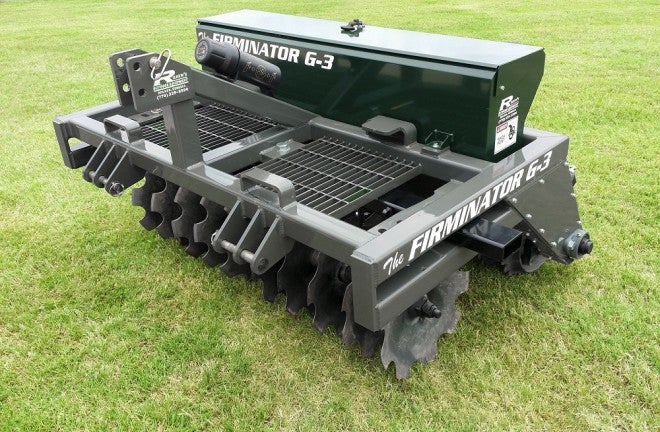 Well, I know, deer season just ended and now you're tuning your turkey calls or cleaning out the boat and tackle box. Despite other preparation for spring time activities, it is also time to think about working some of the old fall food plots for the summer. There is no rest for the weary landowner, game manager, and deer hunter.
Think about it though. The white-tailed deer is a survivor, and that is a good thing because just wrapping up a nasty winter in many parts of the country means that deer herds are in need of some prime supplemental food resources. Now, I know Mother Nature is greening up fast, but even she is behind the 8-ball this time of year.
Bucks are worn out from the breeding season, and now the does are pregnant with new births coming soon. Does will be needing high protein milk for the fawns. Bucks will be growing antlers.
So, think about adding some spring food plots to the buffet. Before May, this will mean a burn down of some fall plots using judicious applications of herbicide. Ask at the local farm co-op what chemical is the most effective for your soil and weed types, and try to balance the choice with a product that is affordable yet effective.
Once the weeds are down it is time to prep the soil and plant. If you want a truly one-source piece of farming equipment to get the food plot work all done at once, then consider a Firminator (Google it). This equipment can do it all.
The Firminator is heavy duty and built in Georgia to do all food plot tasks. It disks, plants, and finishes the seed bed all in one pass. The seed box can handle any type of food plot seed from tiny clovers to large bean seeds. On the rear of the implement is a cultipacker that smooths and firms the seed bed for a perfect food plot finish.
You probably already know what grows best in your soils, but consider planting cowpeas, soybeans, Alyce clover, and jointvetch for a good variety focusing on high proteins. This will yield good nutrition for developing antler racks as well as healthy productivity for does. Fertilize appropriately. Be sure to keep seasonal liming on the checklist as well. Spring plots can pay off big time.