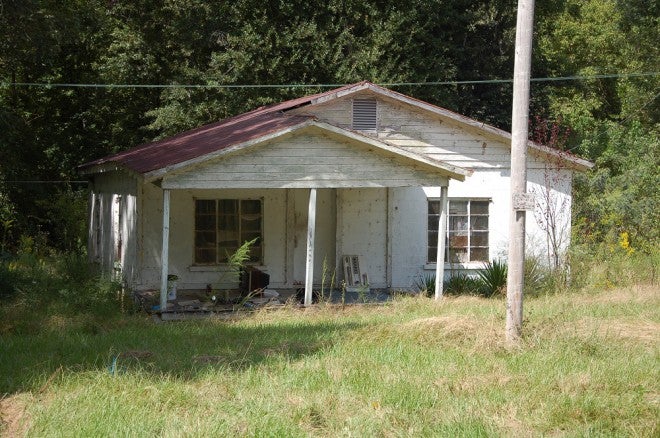 When I arrive in hunting camp, which also serves as our survival-prep bug out camp, I am the only one with a tool bag. Inevitably, one of the other cabin owners or my own cabin partner is going to ask to borrow some tool. It might be a hammer, screwdriver, wrench, or whatever, but the point is they don't have one.
Rule No.1 is if they do not return the tool in a timely fashion, which I define as the end of the day, then they never get to borrow a tool from me again. I have had to enforce that more than once. Well, I tend to be a bit lenient since we are all supposed to be working together, but I try to convince them to stock up their own tools, gear, and supplies.
When you fully stock an alternative survival cache as a permanent site or a temporary back up location, there are just some hardware supplies that become an automatic "must haves." For purposes here, I am not talking about personal supplies like hygiene items, medications, or everyday use consumables like soaps, paper towels, or cooking preparation ingredients.
The items I think every camp or bug out locale should have mostly includes tools and hardware to keep the operation running. First and foremost is a comprehensive tool box or bag. You can purchase complete sets of basic tools from Sears or other outlets.
The kit should include hammers, all kinds and sizes of screwdrivers, pliers, lock-grip pliers, adjustable wrenches in 2-3 sizes, wire cutters, a set of open-end/box-end wrenches in standard and metric, and a good ¼ inch and/or 1/2 inch socket set. You might add a pipe wrench or two, a sledge hammer, ax, 25-foot tape measure, blade cutters, a crowbar, wood and metal saws, wire brush, and a work light. You can always add power tools and extension cords.
Just walk through a good hardware store or home improvement store like a Home Depot and you'll have no trouble finding more than enough tools to outfit a complete tool set. Get a durable tool box or wide mouth bag that can be locked if need be.
As to camp hardware supplies to have on hand, masking tape, electrical tape, glue(s), wire, sandpaper, plumbing sealant, plastic pipe parts, nails, screws, "L" brackets, and whatever else you might need for an emergency repair. When in camp you have to be prepared for anything.