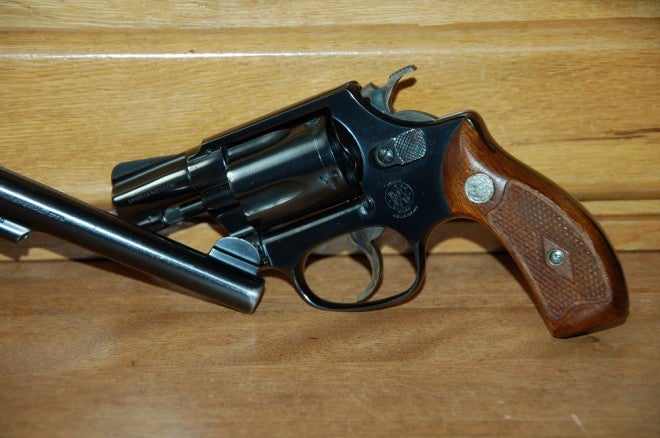 The .38 Special is not the lightweight most people think it is. And small revolvers typically chambered in this round are not intended just for small handed people or women who never learned to shoot properly. Maybe it is time to rethink the value of this formidable round.
Originally tagged as the 38 Colt Special, this cartridge was developed in 1902 by Smith and Wesson for the Military and Police Model revolver. It was created to replace the older 38 Long Colt used unsatisfactorily by the Army. Colt bought out their new handgun version for the new .38 Special in 1909. Please see all the old black and white gangster and police movies.
Quoting from the landmark gun text Handgun Cartridges of the World by Frank Barnes, "The 38 Special is considered one of best balanced, all-around handgun cartridges ever designed. It is also one of the most accurate and is very widely used for match shooting." Plus any 357 Magnum revolver will also shoot the 38 Special without prejudice.
The typical and perhaps original load was the ubiquitous 158 grain, soft lead, either round nose or flat wadcutter bullet. Today, 38 Special ammo comes in dozens of bullet weights and designs from 95 grains up to 200 grains. Bullet types include jacketed hollow points, wadcutters, lead round nose, and other modern specialty self-defense loads.
These include loads such as the new Hornady 110 grain, FTX (Flex Tip) bullet at a muzzle velocity of 1010 fps with a muzzle energy of 249 foot pounds of energy. This is just one example. Hornady also has a 38 Special load using their 125 grain XTP (Extreme Terminal Performance) bullet that cranks out a MV of 900 fps and a ME of 225 ft. lbs. Virtually every ammunition company loads the 38 Special, so it is widely available worldwide.
The 38 Special is most commonly chambered in the 5 or 6-shot revolver type handguns. These come in many fashions from snub nose pocket models to full sized revolvers with 4-6 inch barrels and even some older models with 8-inch tubes. Most of these handguns come with "open" sights or really just a flat top with a sighting groove on the top of the frame and a half moon front sight or other aiming fixture. There are adjustable sight target models as well.
The 38 Special is still viable as a self-defense, prepper, or close quarters survivalist weapon for pocket or waistband carry. The 38 Special is just as special today as it was in 1902 when it first appeared.