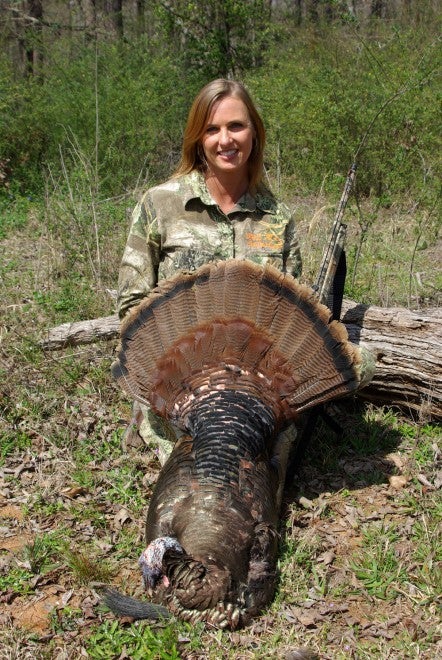 Calling in a wild turkey and shooting it fair and square can be the ultimate challenge. I put it on par with calling in a bull elk to an arrow and string. It is about as exciting, too. Gobblers are not easily fooled. It is not that they are smart at all, but they are so tuned in to their environment that the least little slip up on the part of the hunter can bust the hunt. The only thing I can say is it is a darn good thing they cannot smell.
After 46 years of letting wild turkey gobblers make a fool out of me, I have learned a tactic or two that more often than not can get you a shot. All that has to be kept in perspective though, as no trick or prime turkey tactic works every single time. I mean after all, we don't want it to be too easy or it would not be any fun.
First thing you have to do is hunt a place that has a good population of turkeys. You can't find a 4-leaf clover in a field with no clover. Same with turkeys. As champion turkey caller and hunter Preston Pittman always counsels, "You have to find a turkey to call to, not call to find a turkey." Now sure, blind calling can reveal the presence of a gobbler, but then he knows exactly where you are, too.
Also in this process of locating turkeys to hunt is learn their behaviors and the terrain. Know their favorite roost trees, where they go when they fly down, where they feed, where they strut, and where the hens hang out. Know the layout of the land. Where are sunning spots, water hazards, food plots, fences, high spots, low spots, and everything else in between?
Then sneak and hide. Use camouflage to the max and don't move. Turkeys defend their positions by being able to see and hear. It is said that a gobbler can see a hunter blink his eyes at a hundred yards, but that might be a stretch. If you move when a gobbler is close to you, the game is usually over.
Call the least you can get away with. Go soft and seldom. If it is windy, then crank up a box call to get a gobble. Sweet yelps and clucks will do the deed.