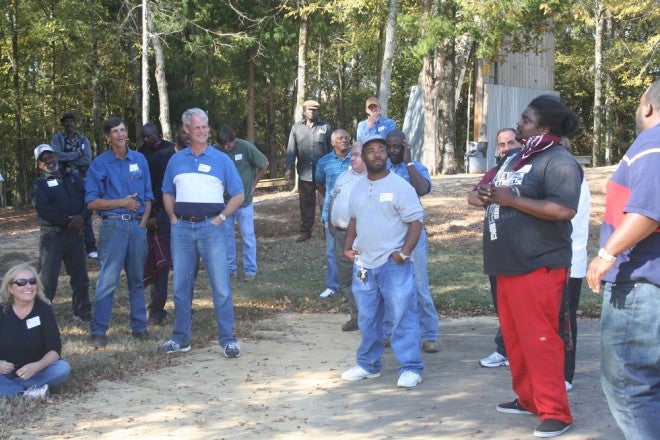 One of the conceptual themes of prepping is whether to decide to go it alone or partner up with a team of others. Then if you decide to join or create a survival team, do you do it with family, close friends, or neighbors. I mean, you know how families get along. And sometimes we're too close to our close friends to really work together. It takes some magic group dynamics to build a successful survival team.
You may reside in a traditional all-American neighborhood. You are surrounded by houses and neighbors on all sides. Maybe you know them, or maybe on occasion you speak to them like Tim Allen used to do with Wilson over the fence. More likely you don't even know all your neighbors names, much less anything about them.
Are these people you would trust to join into some common survival partnerships? More importantly, are these people that might turn on you after it really does hit the fan? I suggest this is something you begin to consider blending into your overall prep plan.
The term "survivor crime" came to me recently in reading some other survival materials. The premise of this label is that even good, well meaning, typically law abiding people may be forced to turn nasty when a particularly rough SHTF scenario begins to unfold.
Remember, not everybody (or even that many people at all) believe any such thing could ever happen to them. They quickly forget about Katrina and Sandy. For this reason and others, many will not be prepared to survive even a few days much less longer. Some of these people live right next door or surely in your neighborhood. So beware.
Preppers planning a bug in scenario are often concerned about roving bands of outsiders assaulting their house. But those bands of thugs might develop from across the street or a couple rows of houses over. Just be mindful that this could be the case.
Defending your residence against any outside assault is the same regardless of who they are. Don't be shocked or deterred if you look out the window at prowlers outside only to determine they are your neighbors. Be sure to see the movie Purge.
So, know your neighbors. Decide or not to join with them in a common defense or continue to be prepared to defend your own ground on your own.