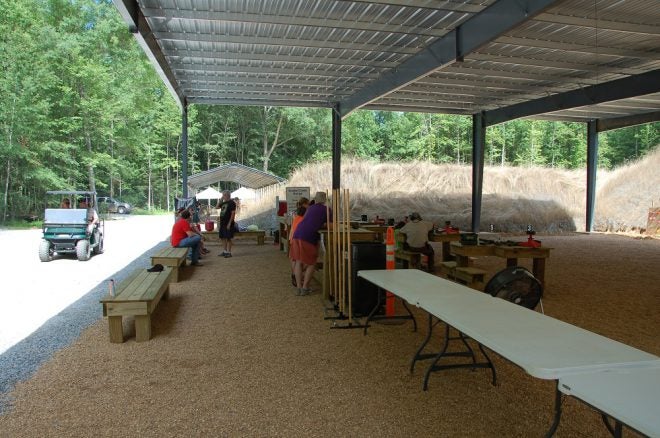 Personal attack crimes are up. Home invasion crimes are up. Weekend shootings are on the rise, i.e. see Chicago. Drive by shootings rival road rage across the country. Terrorist activity is on the apparent increase. More "postal" attacks are occurring. Carjacking continues to pop crime stats. Small, non-descript retail shop armed robberies to bank robberies. Trends are trends.
Accordingly gun sales are up, way up. The gun companies can't make handguns fast enough to keep up with the demand. Many of the most popular models of pistols and revolvers are on long delayed back orders. Their profits soar, too.
Every time an executive order is signed, the BATF is inundated with new background checks. This federal agency is so far behind, they have suspended confirming rejected background checks. They are short on personnel to conduct the checks, and their computer system is bogged down.
People are scared for their personal and family safety. But in greater numbers than ever, they are not just sitting around huddled in the corner. They are doing something about being prepared to protect themselves. They realize that law enforcement cannot always be responsive enough to "serve and protect." So, they are taking action.
Concealed weapons permit applications are on the rise, too. Along with this comes the training and shooting courses to parallel the attainment of enhanced permits in many states. People want to learn how to buy themselves the right personal protection firearm, and more importantly, how to handle it, shoot it, and maintain it. Some shooting ranges and training courses have waiting lists.
But these new gun users and shooters are demanding at the same time. They have specific wants and needs to be fulfilled by a shooting range or a personal protection shooting course before they lay down the cash or credit card to sign up. The demographics are changing, too, so ranges have to adapt. More women and younger people are wanting to learn to shoot. People in the business of selling guns and training new shooters had better realize this.
A recent survey of new shooters indicated that they want numerous services from shooting ranges. These include such things as free safety gear, staff visibility, personal instruction, mandatory safety instruction, shooting lanes for first timers, and noise reduction measures. Also they're wanting rental or loaner firearms, ammo, and accessories sold on site, as well as food and beverages.
This world is bringing a whole new type of shooter interest to the ranges. They had better be ready to handle their expectations.