New Home Defense Shotgun Loads Offer Frangible Pellets for Safety
Bob McNally 04.26.16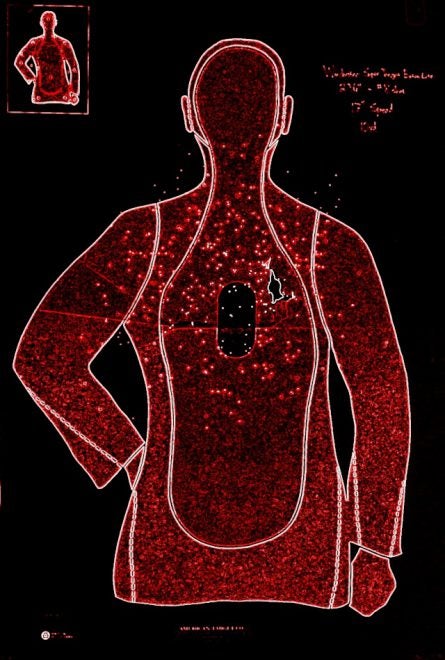 No firearm offers better protection than a fast-handling shotgun, which fires multiple projectiles from a single round to deal with life-threatening, close-quarters situations.
The trouble with a standard shotgun shell round, however, are its numerous pellets that do not strike a target (or go through it), may pass through walls and doors to injure people or property other than an intended target.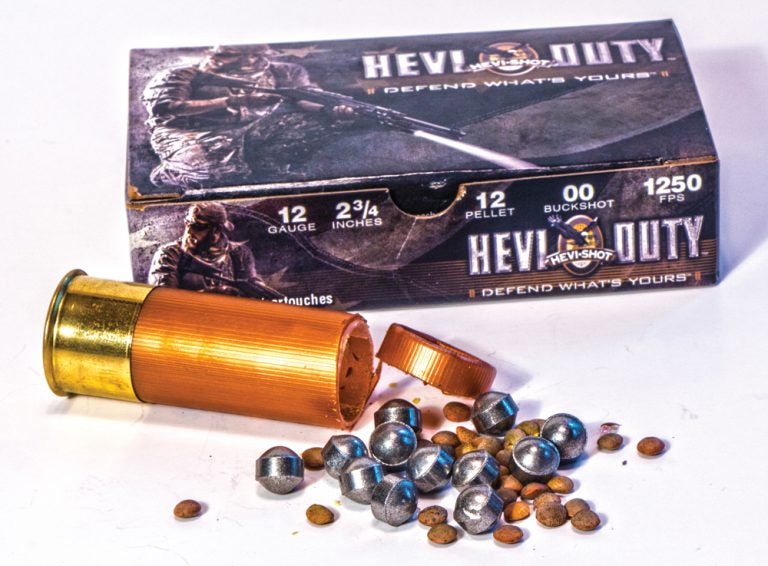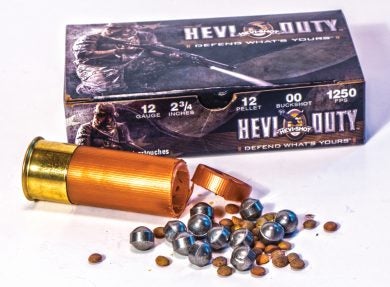 This is the purpose of "frangible ammunition," projectiles designed to lethally penetrate "soft" tissue and bone, but break up as it strikes hard, flat surfaces. It disintegrates into powder when hitting buildings, doors, sheet rock, etc.
Environ-Metal Inc., makers of famed HEVI-Shot® shotgun shells, has just introduced such a frangible-pellet shotshell called®. The remarkable and innovative shotgun projectiles still have the hard-hitting, deadly power on "soft" targets that HEVI-Shot® loads have long been known for. But because the new pellets are "frangible," periphery targets are spared collateral damage should a home defense situation require their use.
"Lives probably will depend on 'HEVI-Duty®' delivering on its frangible promise, so we took time developing this new HEVI-Shot® round," says Kelly Sorensen, Vice President of Sales and Marketing for Environ-Metal Inc. "All our products are known for their high-performance qualities, and we built these same standards into HEVI-Duty®.
"We have extensively tested HEVI-Duty® in defense style situations utilizing ballistic gelatin and clothing to ensure it performs as required. It's innovative ammunition by the industry leader, HEVI-Shot®."
HEVI-Duty® low-recoil shotgun shells are offered in 12-gauge, 2 3/4-inch, non-toxic buckshot rounds. They've available in two loads: #4 buckshot (30 pellets per round), and #00 buckshot (12 pellets per round). Both loads have a muzzle velocity of 1250 feet per second. They're available at $7.99 for a box of five shells.
Environ-Metal Inc. (www.hevishot.com) has been in business since 2000 and has long been a shooting sports industry leader in producing innovative shotshell ammunition and choke tubes. The U.S. company manufactures and distributes products from its headquarters in Sweet Home, OR, marketing and distributing its goods worldwide.