Watch: Rotary-Mag Pistol Looks Like a Revolver
Russ Chastain 04.27.16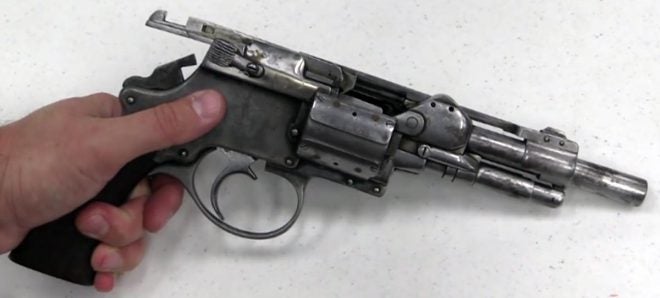 In the words of Ian of Forgotten Weapons, this is "a very mysterious automatic pistol revolver… thing."
All we really know about this weird one-of-a-kind shootin' iron is that photos of it appeared in a catalog in 1958, and what Ian shows us in the video below.
This was probably someone's hobby piece, and to my mind it appears to have begun life as a revolver frame before someone Frankensteined it up.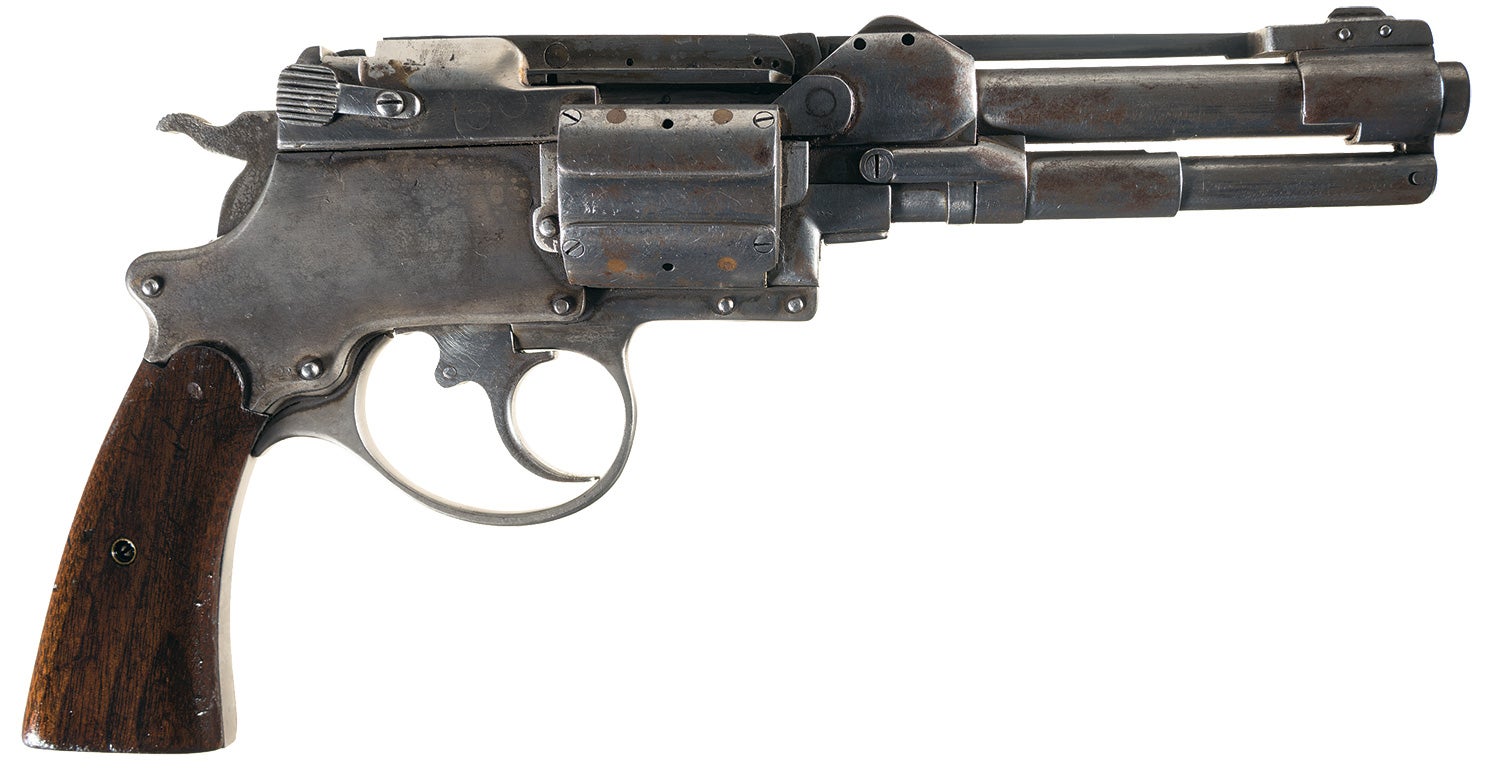 The thumb lever near the top rear doesn't do anything, and the part that looks like it ought to be a cylinder is just a side cover for an internal rotary magazine.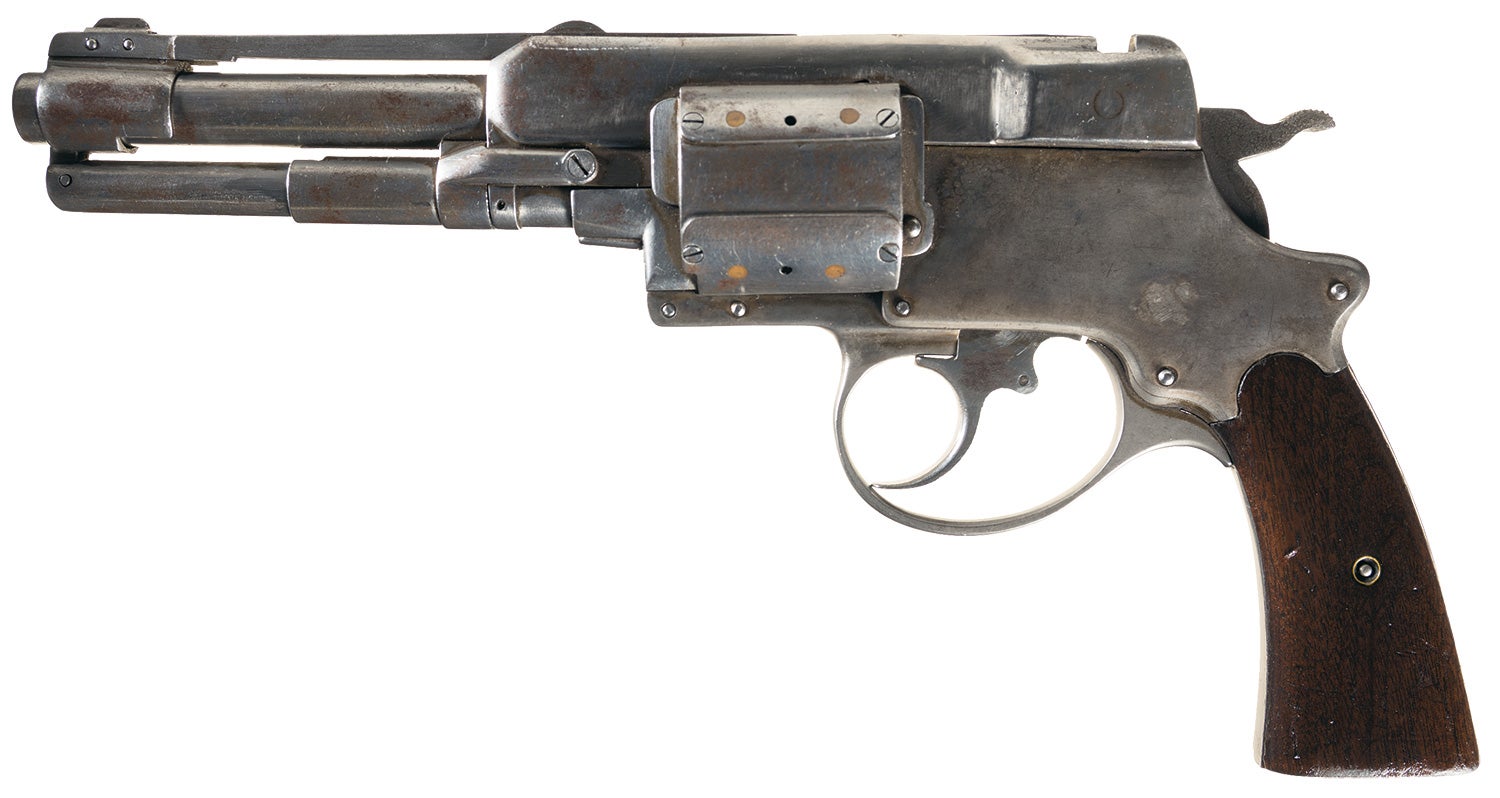 This is one wild mechanism.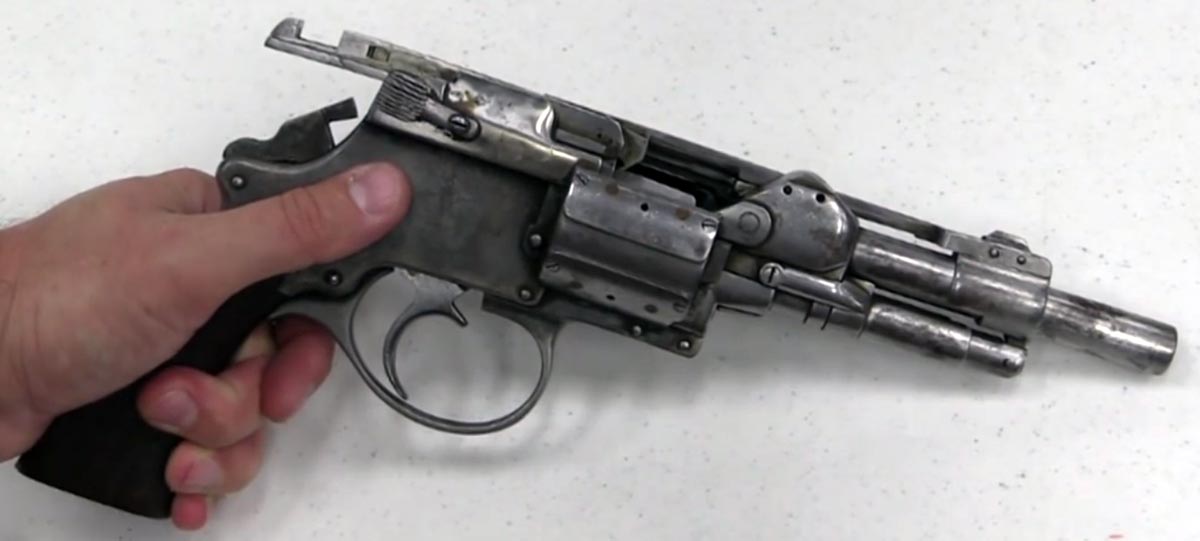 With the bolt locked open, it looks even more steampunk.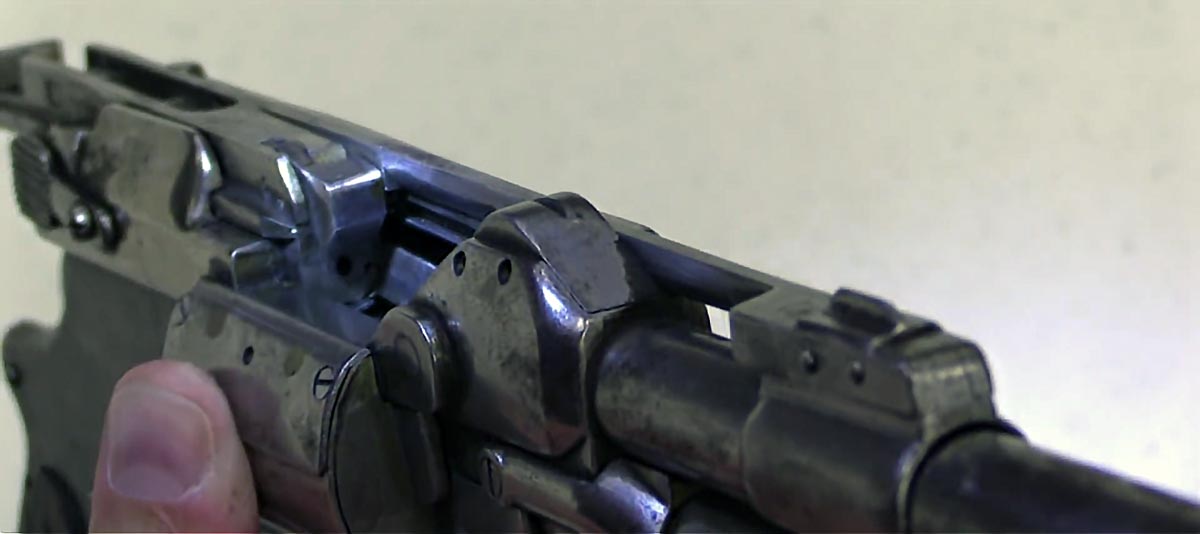 The rear sight is way up front, even farther forward than the magazine that masquerades as a cylinder.
There's a considerable portion of the mechanism that's not present, as you can see at the top rear of the bolt. There is no firing pin, nor is there any sort of cover in that area.
Wow.
What do you think? A one-off in someone's garage or an experimental piece form the early days of semi-auto development? Watch the video and weigh in.