Watch: Walch Navy 6-Chamber, 12-Shot Revolver
Russ Chastain 04.27.16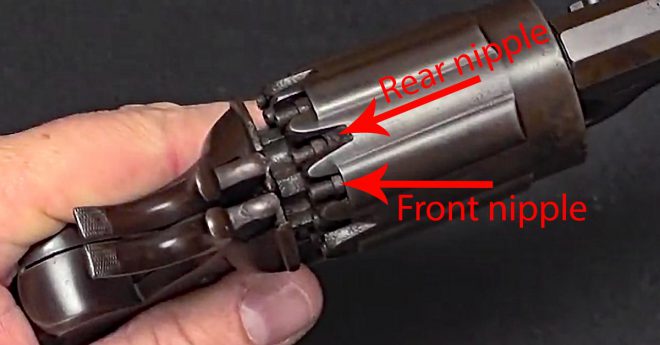 The innovation of gunmakers is an amazing thing, and here's a good example of that: A .36-caliber cap and ball black powder revolver with 6 chambers that can be fired 12 times without reloading!
Yep, as weird as it sounds, this old wheel gun can be stoked up once and then provide a dozen bangs under ideal conditions.
The process: Load one charge of black powder into a cylinder, and ram a ball home, making sure the ball is about halfway down the chamber. Then, add another powder charge and ball on top of that one.
There are two nipples per chamber, and one of them has a long flash hole that carries the spark from the percussion cap to the forward charge to fire it.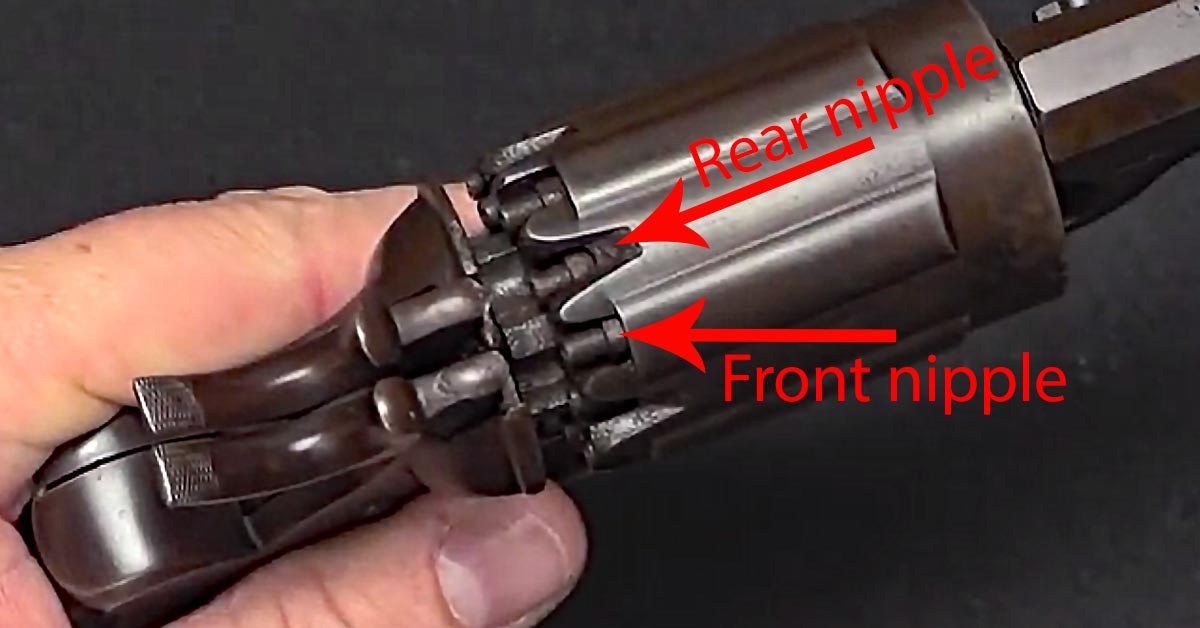 The gun also has two hammers and two triggers. The right trigger is slightly forward of the other, and it drops the right hammer, which strikes the nipple for the front part of the chamber. When it goes boom, you can then drop the hammer for the rear nipple, making that powder charge go bang also.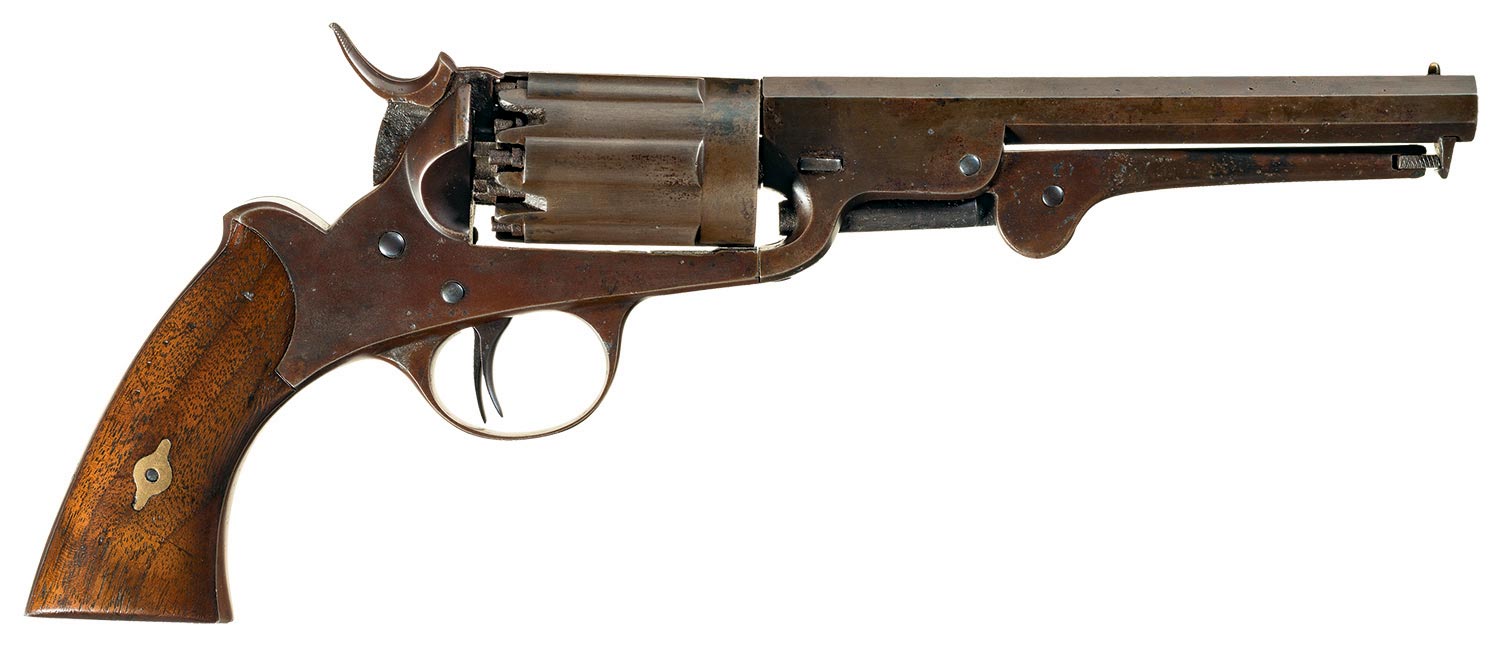 Sounds pretty great, right? Well, yeah, except that the scrawny caliber (about 9 mm) and tiny powder capacity limits you to less-than-potent shots, even though you get a lot of them. Oh, and you only get a lot of shots when things work perfectly; if the front charge misfires, you'd better not fire the rear one! Can you say, "Instant hand grenade?"
Only a couple hundred of them were made, and it's easy to see why. But it's still an impressive testimony to inventiveness.