Firearms Magazine Publisher Harris Publications Shutting Down
Rob Reed 04.28.16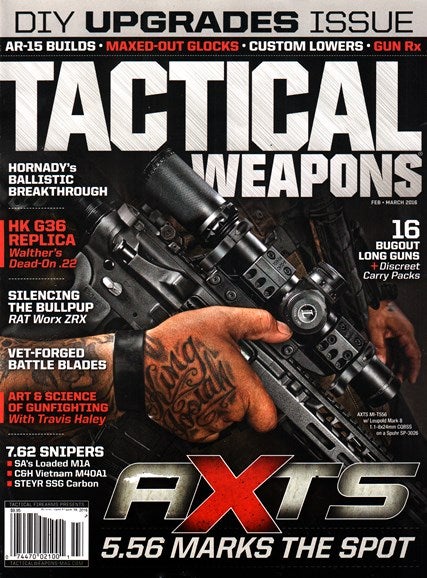 The publishing industry website Folio is reporting that enthusiast magazine publisher Harris Publications is closing down "effective immediately."
Harris Publications produces "Combat Handguns," "Guns & Weapons for Law Enforcement," "Survivor's Edge," "Tactical Weapons," "Guns of the Old West," and other firearms, outdoor, and specialty titles.
The announcement from Harris Publications as posted on the Folio website:
"It is with great sadness that we are announcing the closing of Harris Publications. For nearly 40 years, Harris Publications has been a mainstay in enthusiast publishing.
We are extremely grateful for the tremendous contributions of our employees, past and present. The hard work and dedication of our creative, sales, circulation, and operations teams and the talents of our freelance editors, writers, photographers, and designers are what allowed us to continue delivering thoughtful and beautiful magazines to our readers.
The magazine publishing industry has been through turmoil in the face of the rapid ascendance of digital media, changing consumer content preferences, magazine wholesaler struggles, and consolidation in the supply chain. We have tried mightily to persevere against these forces, but have been unable to overcome these challenges."
The closure of Harris Publications is indicative of the struggles faced by the print publication industry in general and specialty firearms publications specifically as readers and advertisers increasingly switch to web content.