Super Awesome Homemade Mini Ski Boat (Video)
Russ Chastain 04.30.16

I ran across a video of this sweet little homemade ski boat the other day. It's homemade, gas powered, and supremely awesome.
An Australian father built it for his children to resemble their grandfather's Lewis ski boat.
It has a tiny prop and rudder, but it's pretty fast and seems nimble enough.
This young fellow certainly had fun with it. Not a bad rooster tail behind that boat.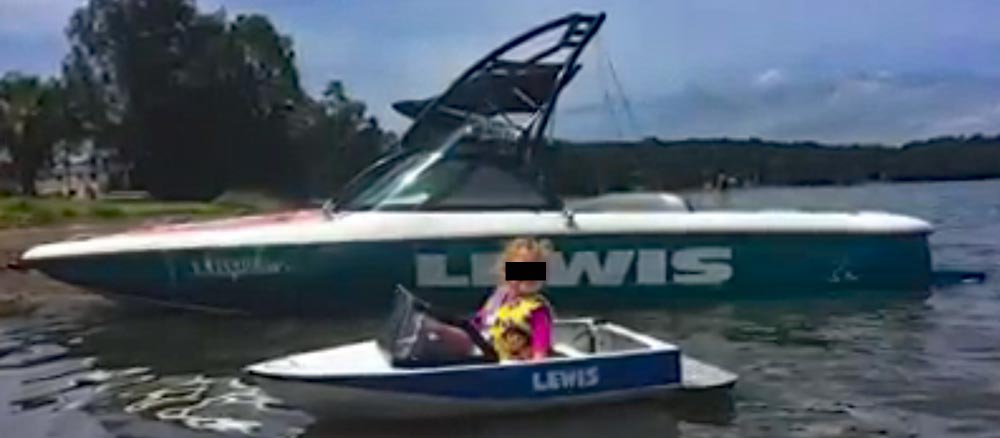 With the big boat that inspired the project.
Don't bother asking where you can buy one, if he has plans to make them for sale, or if he can or will sell you the plans. It was purely a one-off project that he put together from scratch.
Here are some comments from the builder of the boat:
No I didn't buy it anywhere, it's 100% built from scratch in the back shed here in Australia.
All aluminum.
Powered by a 26cc 2 stroke engine.
No I don't have any plans for sale or parts (most common question i keep getting).
It was built for my kids as a replica of my father-in-law's Lewis Boomerang ski boat.
It's pretty sweet, if you ask me!
https://youtu.be/CHSDIkFAc5Q