Jase Robertson of Duck Dynasty on Gun Violence and Gun Control (Video)
Russ Chastain 05.02.16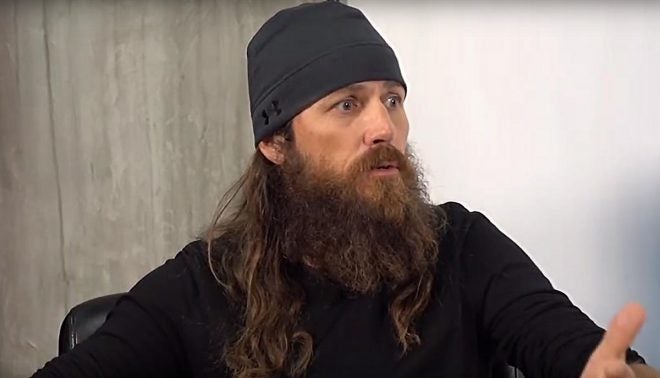 "It's a problem. There's raving lunatics out there with guns."
Those words are spoken by Duck Dynasty's Jase Robertson in this short video about gun control and whether it will prevent crime.
Here you are following the rules, you're in class, trying to do what's right, and some idiot comes in there with a gun — and there's literally no way for you to survive other than luck.
When asked what he thought about politicians calling for gun control after a horrible crime, Jase responded thoughtfully:
I don't blame 'em for responding that way because everybody believes this is horrible. This is horrific. I mean it's… you respond emotionally because it's like, ya know, unbelievable. 'How does this happen, what can we do?'
I think Jase reflects the general public in his views:
I think the more people that are armed with good intentions, the better off you are. I mean, it just seems it's giving power to people with evil intentions if they can go to a 'gun free area' and they're the only ones with a gun!
Reflecting with the typical Robertson outlook of compassion, Jase adds:
I don't really hold it against people who are trying these things that I disagree with, 'cause I'm like we're all trying to stop violence, y'know? We want everyone to love each other and value human life.
Amen.