A Facebook Employee Goes to Bat for Gun Groups
Russ Chastain 05.05.16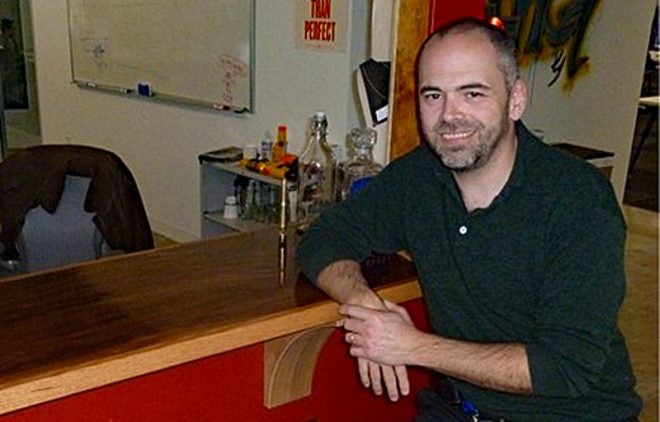 Selling guns on Facebook. It's banned, right? Well, yes, but one Facebook employee is stepping up and making it his "sole freaking purpose in life" to help gun groups on Facebook keep on keeping on after Facebook's violation reporting system has shut them down.
A recent Forbes article explores the subject of guns on Facebook and takes a look at the man many of us might call a hero of gun rights.
His name is Chuck Rossi, and he's a director of engineering at Facebook. He's also one of the company's most prominent gun enthusiasts, who, by his own account, has trained hundreds of fellow employees to shoot pistols. More recently, Rossi has taken on a new, unofficial, role: advocate for gun groups on Facebook.
When Facebook announced its ban on gun sales in January 2016, gun-grabbers everywhere rejoiced and began rabidly reporting groups and pages that allow such sales.
To be clear: There were never any gun sales on Facebook. The platform was simply used as a means of communication between private citizens who wished to buy or sell guns PERFECTLY LEGALLY. This is no loophole, no criminal paradise, no way-to-get-around-the-law. It was simply a way for like-minded folks to communicate towards a common, legal, all-American end.
So Facebook banned it.
Cue Chuck Rossi, a clearly-senior employee at Facebook who apparently jumped at the chance to help gun groups continue to exist in the face of the new ban. He quickly became the leader of a group of administrators of gun groups and was not shy about his stance:
'I am 100% laser focused on getting your groups back to you so you have a chance to get them to comply with the new policy. It is my sole freaking purpose in life until it is done. I'm dumping extra work on my mangers (sic) and my teams to cover for me while I take on this new role,' Rossi wrote. 'I know this new policy sucks. I personally don't agree with it and everyone in Facebook is pissed about how it was rolled out.'
Although he was "dumping extra work" on other Facebook employees, his helping of pro-gun groups was purportedly done independently, just because he cares:
Rossi stressed that his involvement with the secret group is 'just me on my own time. I'm not authorized to comment on the policy,' adding that his objective was to make it easier for groups to comply with the new rules. 'It's clear from the group that people want to comply with the policy. The challenge is to make the policy as clear as possible.'
The Forbes article takes a look at how gun "connections" have continued over time, with members posting photos of firearms with coded captions alluding to prices or captions telling interested parties to take negotiations to private messaging rather than talking about it in the full light of day, simply to avoid feeling the blow of Facebook's hammer, which is apparently still being forged.
It seems that the anti-gun policy was rolled out rather quickly and without much forethought. And evidently the policy itself remains in flux, and nobody really knows how or when to enforce the still-morphing policy.
The article also observes the obvious: Facebook cannot stop private gun sales.
While the future of guns on Facebook remains murky, one thing is clear: private sales will continue with or without the company. Guns are exceptionally durable, designed to withstand years of abuse. And with more than 300 million of them in the United States alone, the used market is flush with options.
And while we the people don't need Facebook in order to buy or sell guns, it's discouraging and off-putting to see them fight against such a basic human right.
I use Facebook every day to stay in touch with friends and family and to communicate with others who share my interests. And every time Facebook does something else that I find stupid or counterproductive, I remind myself that Facebook, in the end, is worth exactly what I've paid for it.
But still: thank goodness for people like Chuck Rossi, who are willing to stick their necks out to defend those of us who love guns.