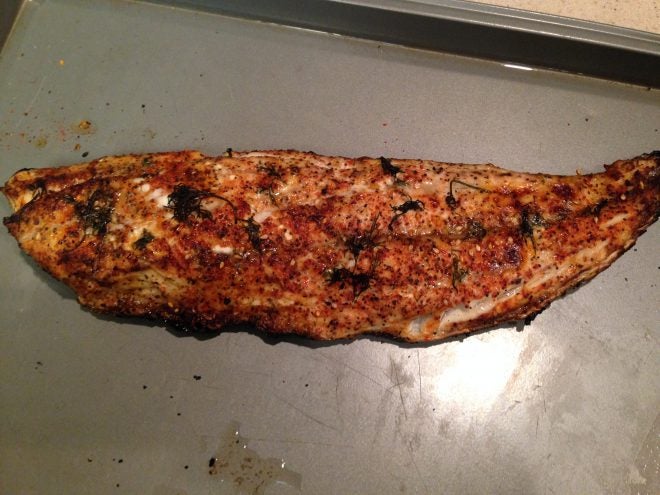 Fillet fish with skin and scales on, removing only the fillets from fish carcass and fish rib bones.
On a platter place fillets scale-side down and liberally douse with white wine, then season with salt, pepper, garlic, Salad Supreme (McCormacks), and fresh dill weed. Now place thin slices of butter along fillets every 2-3 inches.
On a covered grill set fillets scale-side down over a hot fire, much like is done for steaks or burgers, then close the grill lid.
Check fillets every 3-5 minutes with a table fork. When meat is easy to pierce with a fork, it's done. Do not overcook.
Meat pulls easily off the skin/scale side, and goes well with a chilled white wine.
I fix stripers this way, too. In fact, almost every fish species I've tried with LARGE scales can be cooked this way, including hybrid striped bass, black drum, sheepshead (saltwater), and walleyes (not big scales, but a thick hide). There surely are others, such as the snappers and groupers.