As a longtime watcher of the TV show "Swamp People," I've put up with a lot of bad video editing–multiple different guns in the same gator fight sequence, for instance–in order to see the folks I like the best on the show: The Landrys.
I've had the chance to meet Troy and Jacob and to shake their hands, and they're both nice folks. I like the whole family, and I think we see their true generous nature on the TV show.
Most hunters who watch the show probably think about how cool it would be to take part in one of these hunts, even if you don't want to do it all the time. Well, this might be your chance.
A few days ago, Troy Landry posted this on his Facebook page: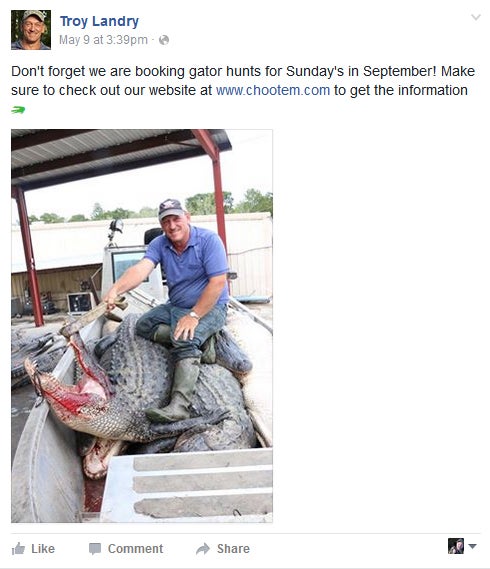 Details on the site are few, but here's what it says:
Are you a big fan of the History Channel, and more specifically, the Swamp People? If so, you won't want to miss the opportunity to go on a guided alligator hunt with Troy Landry, the star of the show. Troy's sons, Jacob, Chase and Brandon, may also be a part of your memorable experience. To reserve your spot for the next gator hunt with the Landry family, contact [email protected]

Out of respect for the family's time, please only contact them if you are serious about going on this adventure. This is a rare opportunity for the public to hunt alligators with the one and only King of the Swamp and his young adult sons.

More information coming soon!
Please don't spam the Landrys. Only email them if you are serious about hunting with 'em.
Best of luck, and if you do go on that hunt, feel free to contact me. Who knows, I might be able to post your hunting story and photos here on AllOutdoor.