HiperFire HiperTouch EDT and EDT2 AR15 Trigger Review
Major Pandemic 05.16.16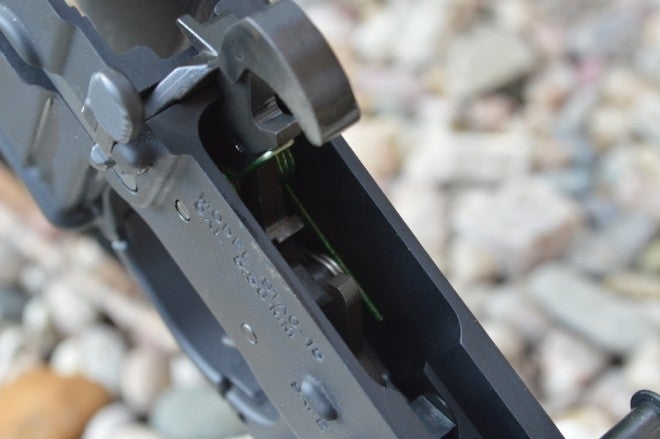 HiperFire has been making quality AR15 triggers for a while now, and their HiperTouch 24C triggers are popular among 3-gun shooters. But what about their lower-priced EDT (Enhanced Duty Trigger) and EDT2 triggers?
Because both the EDT and EDT2 are rated to have trigger pull weights in excess of 4.5 pounds over extended use, they are approved as NRA Match Service Rifle, LEO, and military replacement trigger options. Often, these folks are stuck with "tuning up" a mil-spec trigger, which can lead to reliability and safety issues.
The EDT design does not feature the additional spring cam of other HiperTouch triggers, but it retains other features of them. EDT and EDT2 triggers both have HiperFire's improved sear alignment for a flat crisp trigger feel, mass-centered hammer for faster lock time, and higher-than-standard hammer fall energy–all while offering the user a better trigger feel with a 4.5+lb or 5.5+lb trigger pull.  
EDTs have an open disconnector channel, which allows the disconnector to self-clean debris out of an area of the trigger group that usually gets gunked up. The rear of the trigger is upswept to prevent potential interference should a primer or some other debris enter the trigger assembly.  
Due to the upswept rear of the trigger, EDT users will need to be careful with aftermarket non-mil-spec selectors. For example, the Seekins Precision 90/45 degree safety selector can normally be installed with either a 90-degree or 45-degree selector throw, but with the EDT trigger it can only be installed in the 45-degree configuration.
Because the EDT line is primarily focused on people who want to comply with LEO, National Match, and military requirements, I think it's unlikely that such customers will be fiddling with aftermarket selector switches anyhow, but it's good to be aware.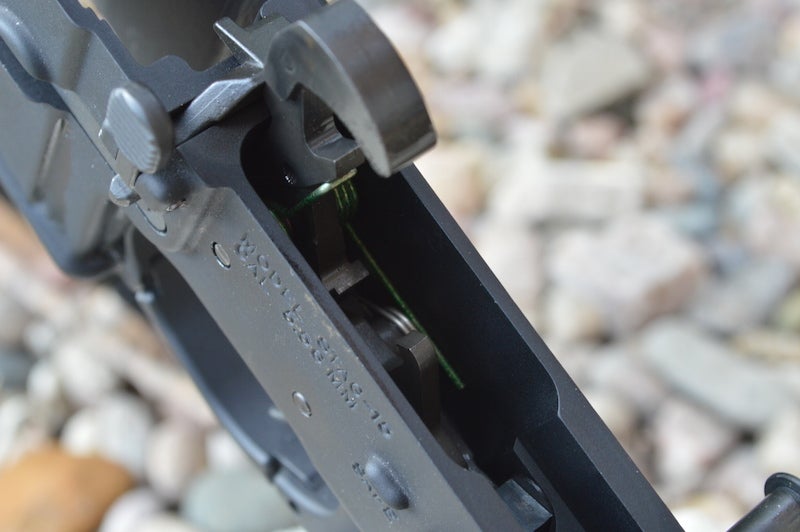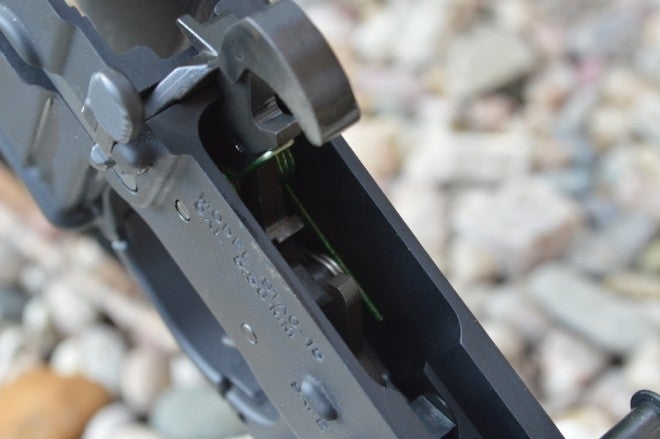 Trigger pull weights on both the EDT and EDT2 can be changed using the two included springs, rated at 4.5+ and 5.5+ pounds. The springs are color-coded for easy identification.

When it comes to installation, most of the time HiperFire triggers do not require you to remove the safety selector (which requires the removal of the grip). So if you can get your existing trigger out without removing those parts, installation of the EDT can be done with relative ease.
Once installed, I thought the trigger pull was pretty amazing for an $89 (EDT) or $94 (EDT2) trigger. I tested the EDT2 on a Stag Arms AR15, which had a very heavy 9+lb trigger according to my Timney trigger gauge. With the lighter spring installed, my pull was just over 4.5 pounds, and a very delightful trigger pull it was. I also tested the heavier spring that measured just under 6 pounds with the same great HiperFire feel.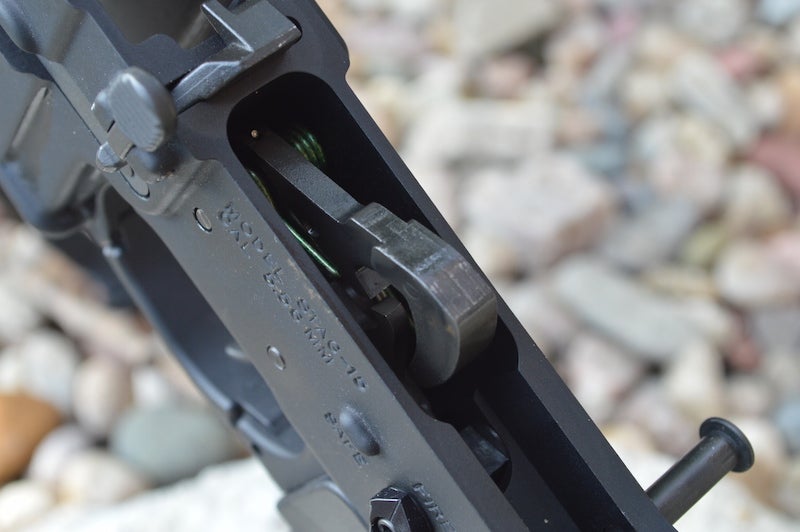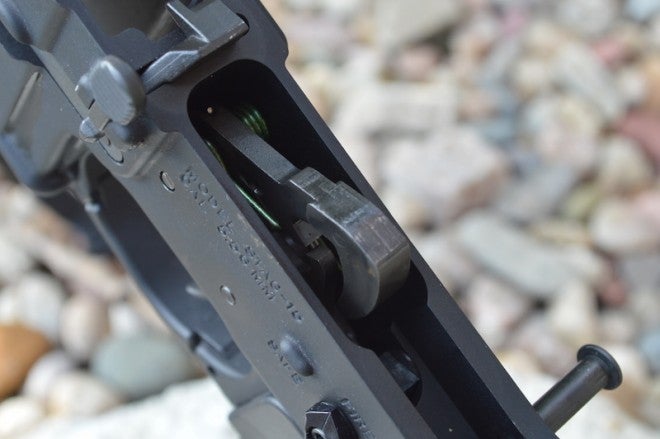 EDT vs. EDT2
The EDT trigger was designed to offer AR15 shooters an inexpensive trigger with enhanced trigger feel, lighter trigger pull, and reduced lock time–all while maintaining mil-spec hammer fall energy.
The EDT2 is essentially the same as the EDT, but with a heavier hammer to produce a harder strike for those using ammo with hard primers. Although this makes the lock time of the EDT2 slower than the EDT, it's still considerably faster than a stock fire control system.
In comparing my EDT2 trigger to other sub-$100 AR triggers, I'd have to say that the HiperFire EDT line is a good value and offers the best trigger feel of them all.
Final Thoughts
The EDT line may find itself overshadowed by HiperFire's top-tier HiperTouch 24 triggers, but it shouldn't. The EDT family delivers value and performance for the person who does not need to refinement or higher price of the HiperTouch 24 line.
In my opinion, EDT triggers are a great deal, and it's probably the best trigger you will find for less than $150. Not to mention that it's an approved upgrade for NRA Match, LEO, and Military competition.
Manufacturer's Specifications
Drop-In "AR15" Fire-Control for .223/5.56 NATO, 300 BLK, 6.5/6.8 w/ US Primers
Enhanced Duty Trigger

2 User-Adjustable Trigger Weights of 4½+ and 5½+ lbs

Single Stage, Semi-Auto

For Standard AR Lower Receivers Using Small Pins of 0.154-inch Diameter

"Hint" of Creep, Slightly Shorter Travel to Break from Moment of Reset

Clean Break, Best-In-Class Fast/Positive Reset

Faster Hammer Lock-Up than Stock, MIL-spec Strike Energy

Heat-Treated Alloy Steels

Installs without Removal of the Safety Selector

US Patent 9,175,917, Others Pending

Made Entirely in the USA by Americans