Hunting TV Show Host Tells Where to Take a Giant Bear
Bob McNally 05.17.16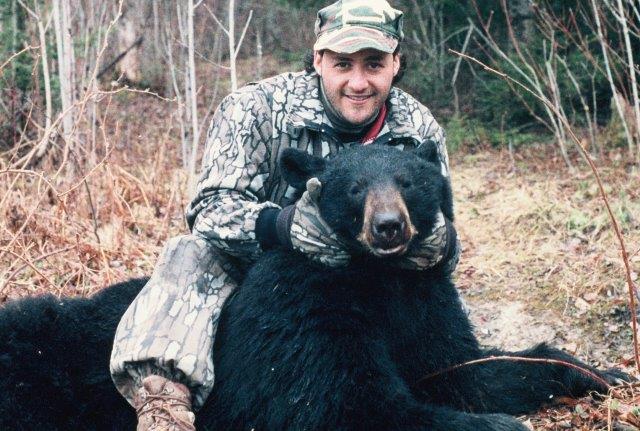 "I think the best places for big bears now are Saskatchewan, Manitoba, British Columbia, and Alberta," states TV show host Ralph Cianciarulo, who has taken dozens of bears with a bow, and has guided archers to another 200 animals. "Quebec is good, too, but it's not as accessible as Saskatchewan and Alberta."
When to book a hunt is another consideration. When bears first come out of hibernation, their coats are dark, sleek, and best for mounting. In some areas, by late spring bears have been rubbing their hides, so coats are worn and not as well groomed.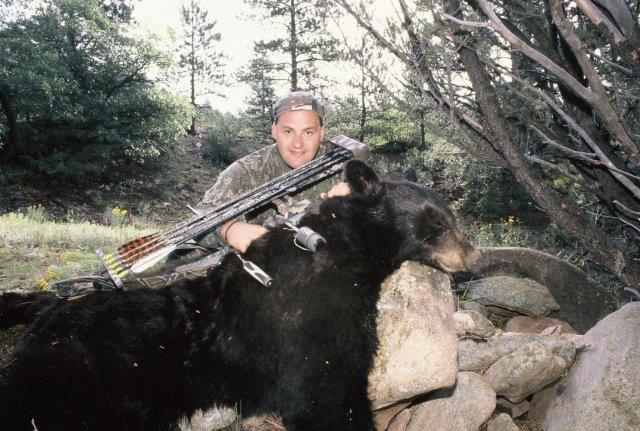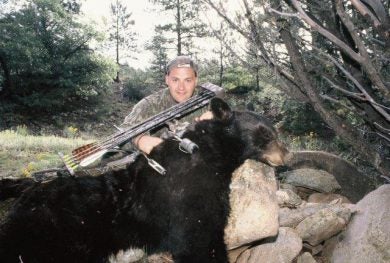 On the plus side of late-spring bear hunting, however, is that as the season progresses a bear eats more, so is more likely to frequent bait sites when hunters are on stand.  When a bruin first emerges from hibernation its stomach is small.  But through the spring it eats constantly, its stomach expands, and so it must eat even more to maintain its fill. Thus late spring hunts can offer more opportunities at ever-hungry bruins compared to early spring hunts.
Talk to the outfitter and get his opinion about when to book a hunt. And be sure to speak to hunters who have been there to get their input, too. Take note about when the biggest bears have been downed. That will help in deciding where, as well as when, to book the bear hunt of your dreams.