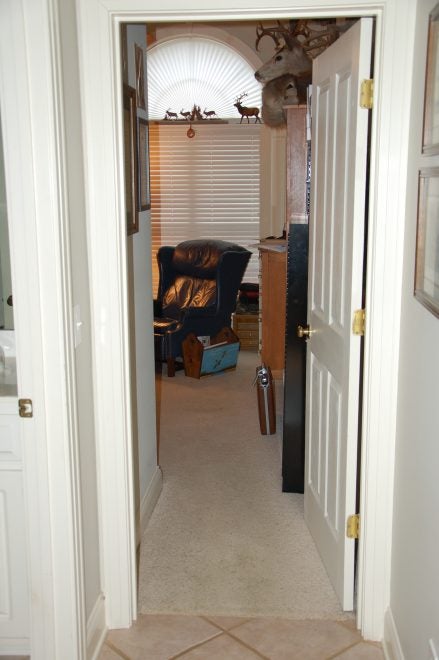 If you recall seeing the movie some years ago entitled Panic Room starring Jody Foster, you may remember the elaborate security room she had in her house. It was highly sophisticated with an automatic steel door, a camera monitoring system around the entire house, communications, and provisions. It was definitely the ultimate security room in the event of a home invasion type scenario, but then that was Hollywood, too.
For most of us, we could use a "safe room" or escape area to retreat to in the event of a catastrophic storm or other disruptions to normal life routines. This could include a home invasion by outside forces during a SHTF event or just plain old criminal activity, which is getting more widespread all the time. So, what are the options?
If you live in a storm alley area such as a region known for tornadoes, hurricanes, or other such natural disasters, then a strong, secure room in the house or even outside, underground might be a viable option. We used to call them storm shelters when I was a kid, but I don't hear that language much anymore. What it amounts to is a place of safe refuge until the storm passes or another event subsides.
An ideal room would be a place well into the interior of the house to maximize protection from the entire structure. In an existing home this could be an interior work room, walk-in closet, or another space large enough for the family to huddle down. If you happen to be building a new house, then many more options are available to you.
The room needs a secure door that can be locked from the inside and not easily breeched. Modern steel doors or even roll down security doors can be installed in existing structures. Make the room as comfortable as possible and create a space that allows for ventilation and other creature comforts. You can find plans, helpful guidelines, and other useful information on safe rooms on the web sites of the U.S. Department of Homeland Security as well as FEMA.
Safe rooms should be stocked with some essential life sustaining supplies at least for the short haul. A safe room is not a long term living arrangement, but is intended to offer protection and security during short term events. Even so, have a minimum of a gallon of water per person, foods that don't require prep or cooking, a first aid kit, flashlights, cell phones, a fire extinguisher, and other emergency supplies.