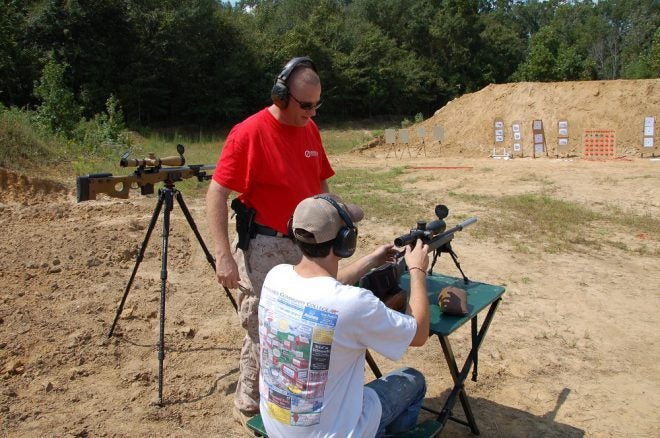 How often do you get to go to the shooting range? I bet it is not nearly enough. I have a range at deer camp, but there is a lack of ranges in my area. Two have closed in the past couple of years and the one remaining has an arduous membership process and a hefty fee. I hope you find better offerings where you reside.
In any case, when you do get to go to a formal shooting range, plan ahead so you can take full advantage of the opportunity to maximize the range time. The few times I have been invited to this local range here as a mere observer, I witnessed all manner of discombobulations when it came to guys showing up to shoot. In some cases it was scary.
Then recently a sort of contact of mine through a gun shop bought a new firearm that I wanted his range test feedback on. He reported back that when he packed up and went to the range he forgot to take paper targets. He ended up shooting at bits and pieces of clay targets lying around on the ground. Really? What could I say to that?
Anyway, if you are headed to the range, do yourself a little favor and do some planning before the packing. Lay out everything you think you will need. Which firearms to take? Extra magazines? Pack up the guns safely in good cases, ideally discreet ones.
On the pack list should also be plenty of ammo that you want or need to test or sight in with a particular gun, safety glasses, foam ear inserts, hearing muffs, gloves, shooting rests, tool kit, scope kit, cleaning supplies as needed, and yeah, some targets. Take a heavy duty staple gun as needed and or a roll of masking tape or bullet hole covers.
Other neat things to have along is a spotting scope or high powered binoculars to view the targets at the distant ranges. This saves a bunch of walking back and forth. Take a notepad, pens, and at least one permanent marker to write results on the targets.
Depending on the range you use, you might need to take a folding chair and or a seat cushion. Be sure to take a cap and sunglasses. What little time you may have available to shoot needs to be done in the most efficient manner possible.