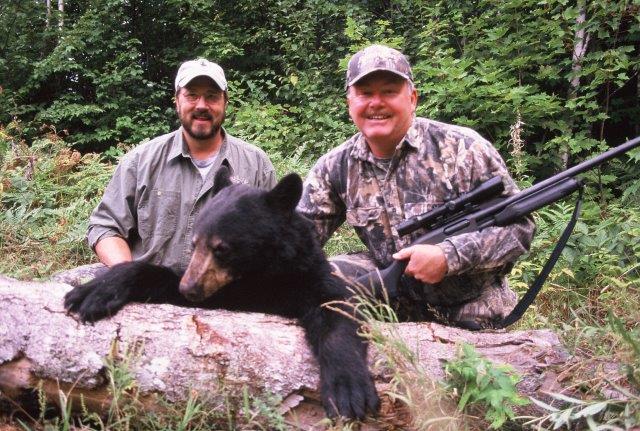 Spring black bear hunting is on the agenda of many sportsmen this time of year. And while outfitters throughout U.S. and Canada black bear country offer tips on what to bring on hunts and may also have items on sale or loan to hunters, these are things you should have.
Guns, Bows: Same equipment you use for deer will work well for bears, and accurate rifled slugs are devastating, since all shots are well within 75 yards for bears on bait.
Camouflage: Full camo in soft, quiet chamois cloth is wise. A full head-face mask is wise not just for camo but also to ward off insects, same for gloves.
Clothing: Be prepared for hot, cold, wet, and dry weather. Rubber boots are good, lightly insulated, too.  Bring long underwear and heavy jackets as temperatures vary greatly. Complete camo rain wear also is a must.
Bug Proof: If you're not prepared to do battle with insects, you'll never be comfortable and still on a bear stand, and as a result you'll never get a shot at a bear. I wear a special "Bug Tamer" jacket that really helps against black flies and mosquitoes. ThermaCell units also are a godsend. Also, I wear complete camouflage and double socks with rubber bands fastened around my pants cuffs and at my wrists to keep insects from getting inside my clothing.
Added Items: Bring a flashlight for locating stands and tracking game, plenty of 100 percent DEET insect repellent, pull-up cord for your gun, a safety belt for tree stand hunting, and a large cooler to bring home a trophy.