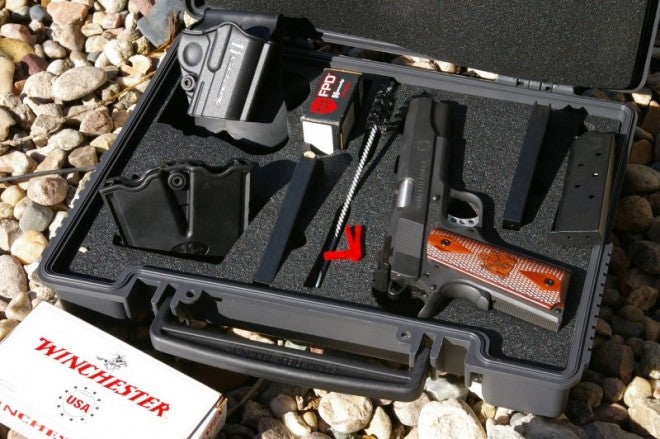 Over the years, I have had hundreds of new handguns pass through my hands, and I've managed to hold on to a few. Some were arguably better than others, some included a few well-thought-out accessories, but only a couple of those guns actually came with a "shooting solution."
From my perspective, a "shooting solution" should include everything (other than ammo) that you need to shoot at the range. For all the new shooters entering the market, it is imperative that companies start offering kits that include eye and ear protection, a pistol and magazine holster, and at least one extra magazine beyond the obligatory gun lock and manual.
In a world of growing firearms ownership, it would seem a brilliant strategy to market your most popular guns as a CCW and defensive carry kit with everything you might need to hit the range or a competition, right in one case. It screams to prospective buyers that if you buy my gun, you don't need $200 worth of extra stuff. I call it the "firing solution in a kit."
At the very minimum, why make a consumer buy a set of earplugs, eye protection, and extra magazine when these items would likely cost a gunmaker less than $20 to include. $20 is hardly a margin killer.
Complete kits are nothing new on the military side, but they're unusual in the civilian market. A case should be far more than just a piece of folded cardboard or injection molded plastic that the gun barely fits into, with a bunch of printed legal disclaimers. A pistol case should be roomy enough to allow the majority of accessories to be packed safely and securely inside the case; otherwise it's worthless.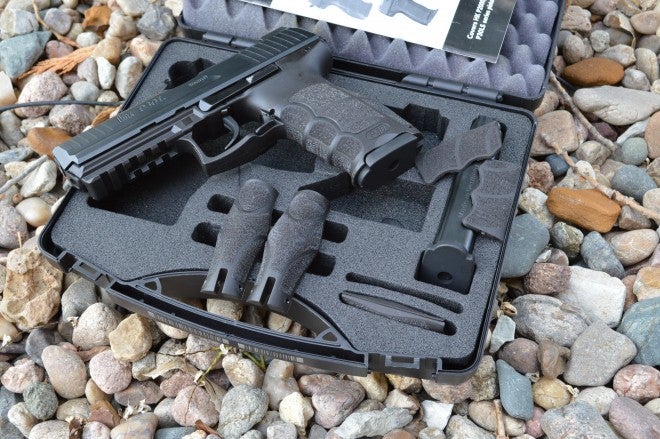 A Factory Pistol Case Should Have it All
As a consumer, I should not have to grab three different bags just to go shoot at the range over lunch. I should be able to grab the case my pistol arrived in and know I have at a minimum my gun, three mags, a cleaning rod, a holster, a mag pouch, and potentially a box of ammo all housed within. It is my opinion that you should either give up totally as Ruger has done with its cardboard boxes or go all the way like Springfield. Anyplace in the middle is a waste of plastic.
Generally, a pistol or revolver arrives in a cardboard or plastic box with little more than a token low-quality gun lock, possibly a magazine loading tool and cleaning rod, and maybe an extra magazine or two. On occasion, a manufacturer will include some type of inexpensive polymer holster to at least get you on the range.
Seldom do we get a pistol shooting solution that is ready to shoot with at least three magazines, a holster, and mag pouch all in a case that is actually usable. There may have been more, but to my memory I've only encountered three firearms that have provided anything close to a full shooting solution within a case.
S&W
The Smith & Wesson M&P 9mm Carry and Range Kit retailing for $689 comes with a Blade-Tech® Kydex Holster, Blade-Tech Double Magazine Pouch, Maglula Speed Loader, Ear Plugs, Extra Magazines (3 total). The kit still lacked eye protection and a case large enough to at least hold a box or two of ammo.
Springfield
From a production pistol perspective, I was most impressed with Springfield's 1911 style 45 ACP Range Officer. The standard factory case is a larger hard-side polymer case with "the look" of a rugged military grade transport case. The case was of high quality and included die cutouts for the Range Officer, three magazines, the cleaning rod, a polymer holster, a polymer dual magazine holster, a space for a box of ammo, and an upper compartment for documentation. This is the closest I have seen to a factory-provided shooting solution.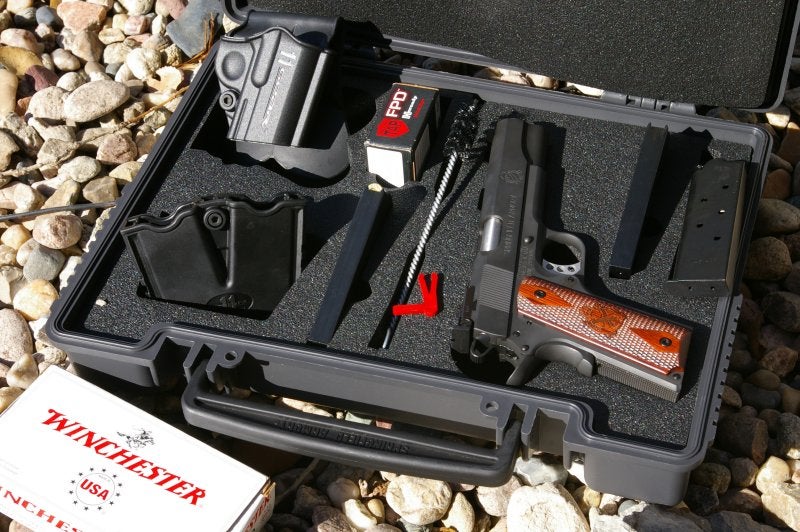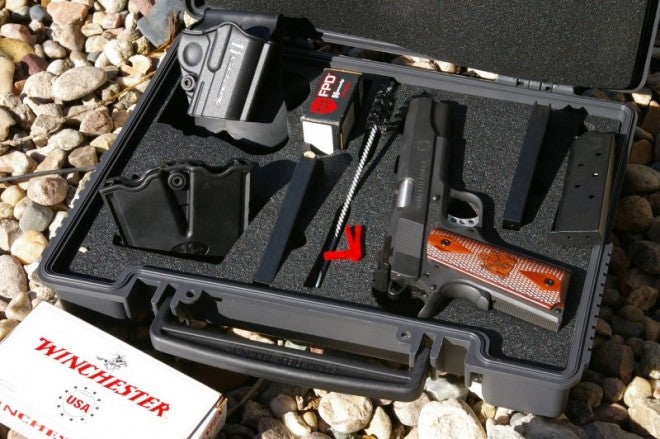 For a while I was purchasing police trade-in Glock G22 40 S&W pistols. In some instances, they were sold to officers as kits inside a roomy hard-sided polymer case with three magazine, a mag loader, a cleaning rod, a polymer holster, and a polymer dual magazine holster with room left over for a box of ammo or some loose accessories. For $350, this was by far my most-satisfying shooting solution, but alas, it is not a typical Glock offering.
I must mention the unintentionally-designed Glock lunchpail that every new Glock comes in. If you have not ripped out the foam and used this to pack your sandwich and juice box for lunch, you really are missing an opportunity to have interesting conversations at work. But this case has virtually no room within beyond the Glock, extra mag, and cleaning rod. I have begged Glock to start making pistol boxes double deep to offer at least enough space for extra mags and a box of ammo.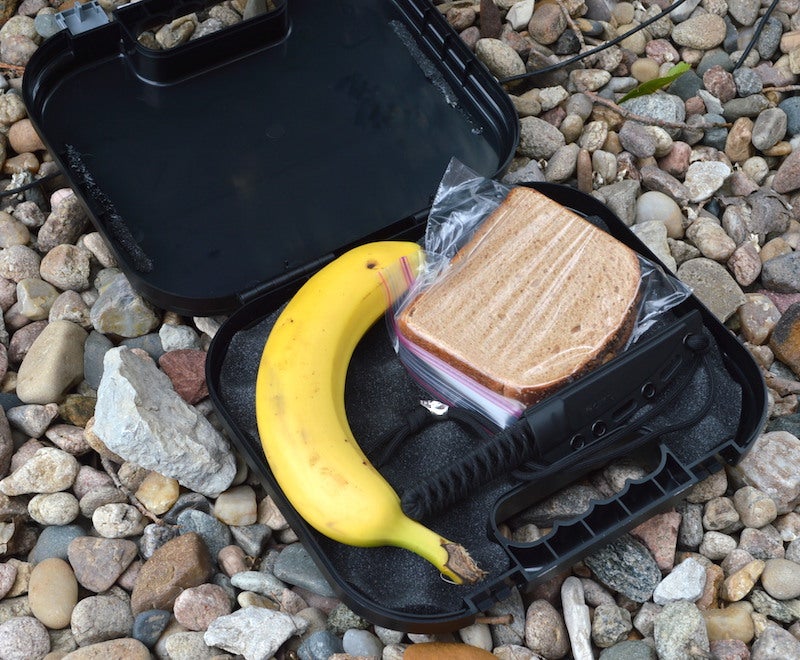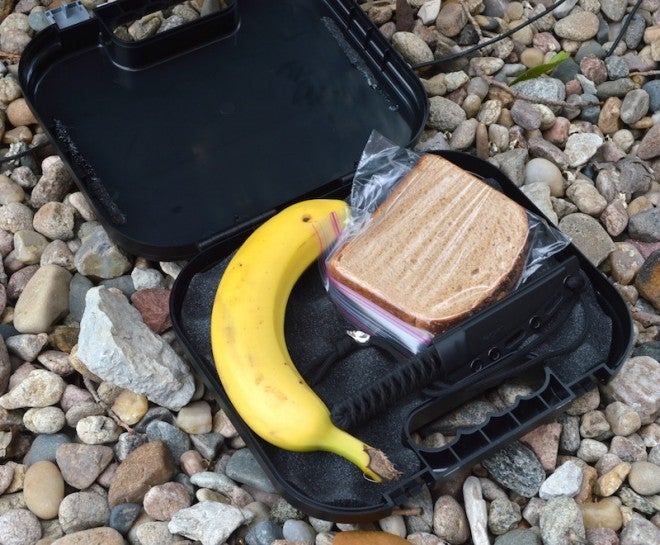 Like almost every other factory case, the Glock case omits locking tabs. Even if I wanted to use this compact case to fly around the country with my Glock, I would need to find just the right lock to fit around the handle–or find a different case.
Through "extensive" testing of kids' lunchboxes, it turns out that ye olde standard lunchbox size is about perfect to drop in your pistol, three mags, a box of ammo, a small cleaning kit, a mag loader, and ear plugs. A practical-sized case seems so obvious to me that it makes me think that cases are usually just an afterthought for most manufacturers.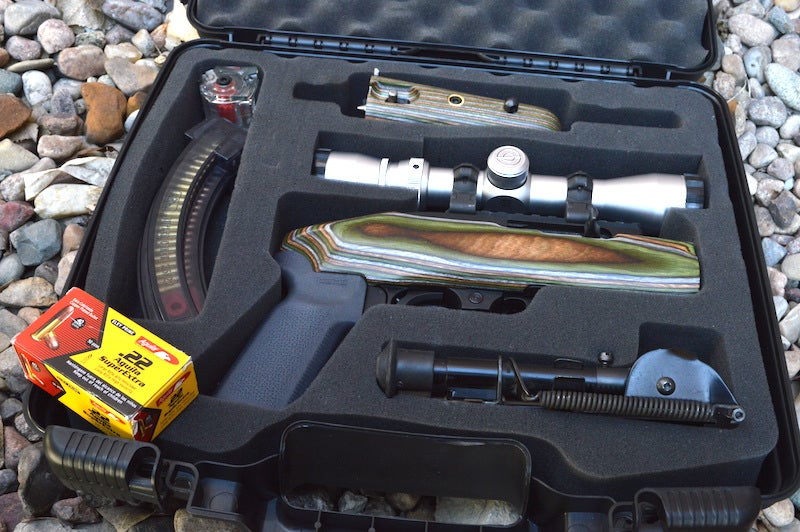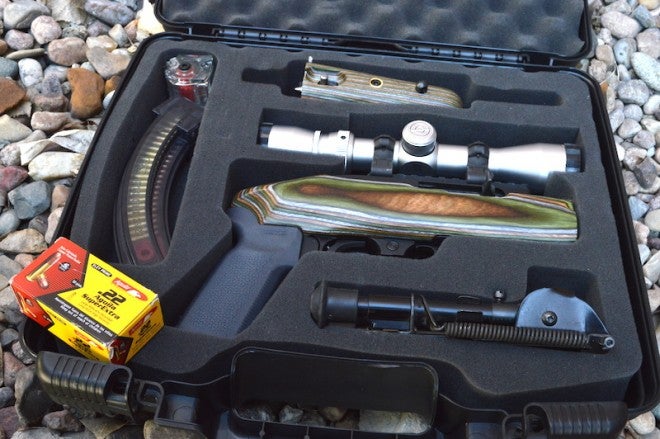 Even if a manufacturer does not want to offer a "firing solution kit," the industry as a whole needs to take a better look at what they are offering in handgun cases. If a case is to be included, manufacturers need to think about how a customer will actually use it.
Bond Arms ships with a tiny little polymer case that is great for flying with most small CCW guns. It's perfect for that situation. And Ruger includes a zippered soft side case with some models, which I like for range trips. What I have a problem with are cases that are pretty much useless.
Come on guys. Let's make cases useful. After all, they do carry your logos on the side of them. Make them as much a symbol of your innovation and quality as your firearms.