Review: Sig Sauer 516 Piston-Driven AR-Style Rifle
Pat Cascio 05.23.16

I've been a big fan of Sig Sauer firearms for as long as I can remember, and that's a good long time.  Today we'll take a look at their Sig 516 model, which is a piston-driven AR rather than the typical gas impingement setup.
I have an early 516, and the ones that Sig is selling today are slightly different cosmetically. Some of the furniture has changed, and the models being sold today come with pop-up sights (mine didn't).
A quick glance at the 516 is in order. This gun looks pretty much like most higher-end ARs, albeit with a piston-driven operating system. This gun has is a short stroke pushrod system with a rotating bolt. The upper receiver is a flat top, and it has a quad-rail forearm for mounting accessories. My sample has a MOE butt stock and MOE pistol grip, and I really like both of those features.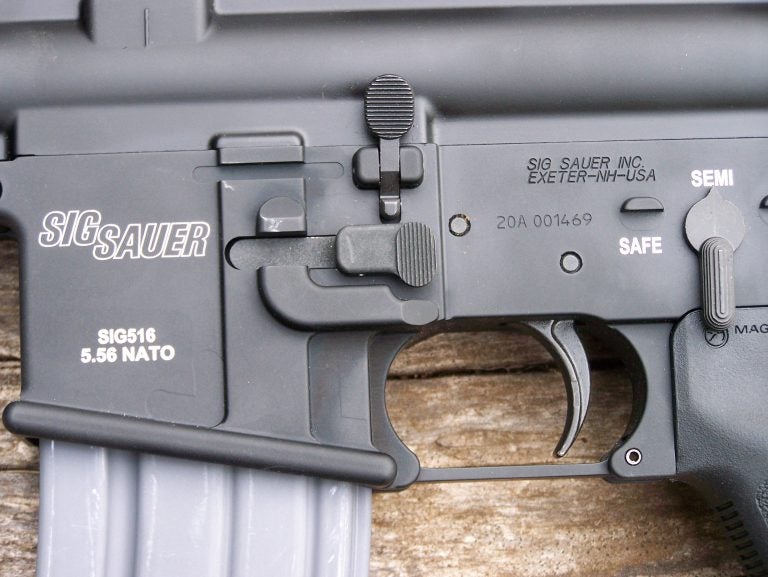 The 516 is chambered in 5.56mm and of course you can also fire 223 Remington. The barrel is chrome-lined, and rifling twist is 1:7 (I would have preferred 1:9). The gun weighs in at 7.3 pounds empty and comes with one 30-round magazine.
There are all the usual culprits, like a fenced and protected magazine release, covered ejection port, flash suppressor, forward assist for the bolt (I don't use them), and an attractive and evenly-applied phosphate finish on the upper and lower. Trigger pull is typical mil-spec; nothing to write home about, but satisfactory.
The gas piston regulator features four positions: #1 is for regular firing, #2 is for when the gun starts to short-stroke (usually after it gets dirty), #3 is a cutoff for use with a suppressor, and in position #4, you can operate the gun like a single shot bolt-action rifle (why you would, I have no idea).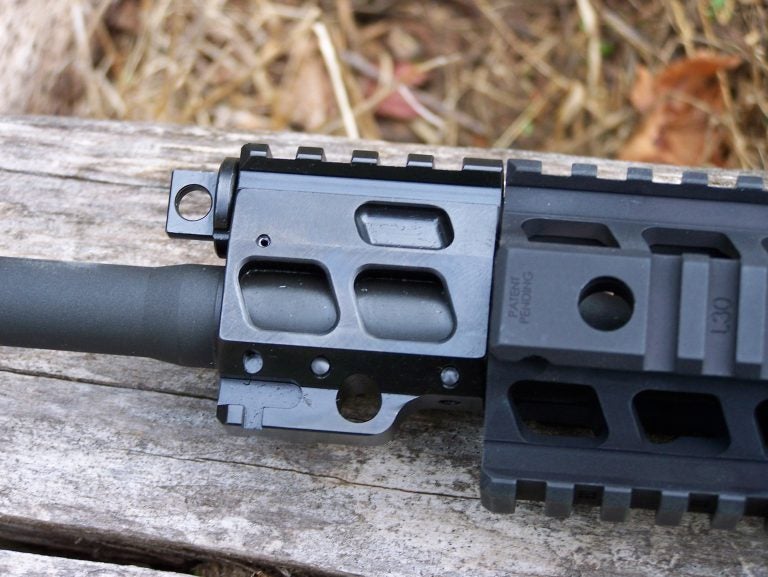 While the gun weighs in at 7.3 pounds, it seems to balance well when shooting. It's fast-handling, too!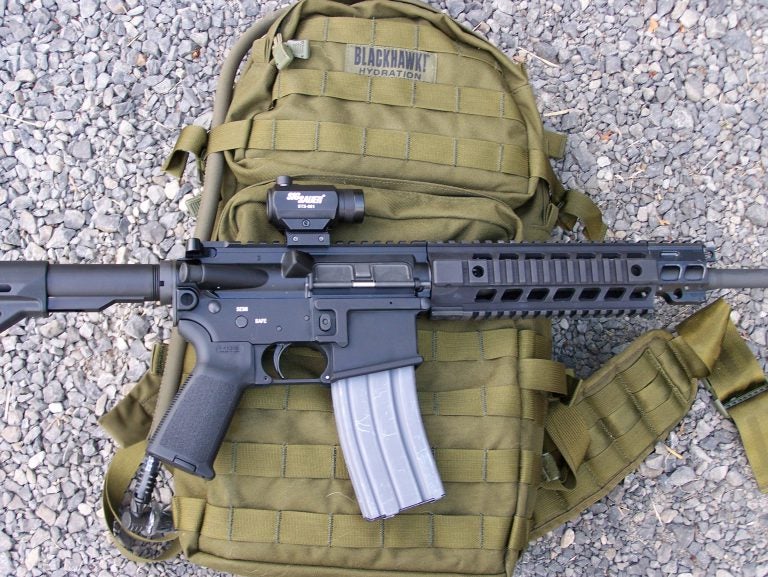 I had a fair assortment of 223 ammo to run through the 516:
I mounted the red dot sight that I had ordered with the Sig 516, but it is not a precision aiming sight, to be sure. Out to 100 yards, I had a difficult time getting a good sight picture. For my purposes, I found the Sig red dot sight a bit on the small side, and it was difficult to get on target fast in low light. I prefer a slightly larger red dot sight.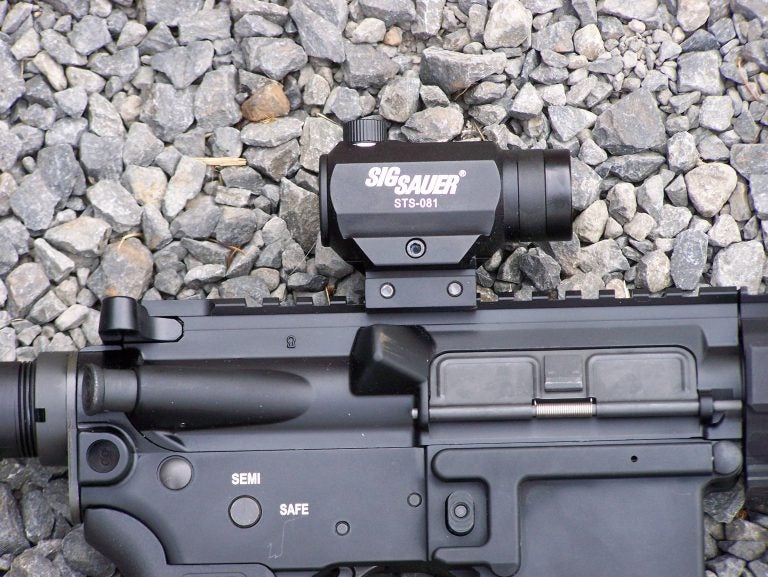 I had halfway decent weather for my accuracy and function testing, and I burned up several magazines of the Winchester ammo with no malfunctions. Out to a hundred yards, the best I could do was around 3-inch groups with the red dot sight.
In the past, I've fired this gun with a 3x-9x scope on it and was able to get groups slightly under 2 inches if I did my part.
The Black Hills 55 grain Soft Point ammo is a great varmint load, as is their 60 grain U-Max. I was getting consistent 3-inch groups with these two loads. The Buffalo Bore 69 grain Sniper Load gave me a group slightly under 3 inches, and the 1:7 rifling twist liked this heavier bullet. The gun is capable of much better accuracy with a magnifying scope on it, and I've gotten smaller groups on a good day.
Testing the Gas Settings
During my testing, I had no malfunctions with the gas piston set on position #1. I did change it to position #2 and found that my empty brass was sailing farther away from the gun–more gas was being released into the pushrod system. On position #3, the gas system is cut off completely for use with a suppressor and the empty shell doesn't extract (it stays in the chamber). On position #4 you can shoot the 516 like a bolt action. As I said earlier, I don't understand this position, but it's there if you want it.
Keeping Its Cool
Compared to direct gas impingement ARs, the 516 stayed very clean and cool during testing. Taking the pushrod and piston out for routine cleaning is quick and simple. You still have to clean a piston-driven AR, just not as often as you do one with the direct gas system.
The bolt and bolt carrier are slightly different from a direct gas impingement system: the bolt doesn't require gas rings, and the bolt carrier lacks a gas key. To cycle the action, the pushrod strikes the top of the bolt carrier where the gas key would normally be.
Conclusion
I really like the Sig 516. It's lighter than some piston-driven ARs, and the gun is fast handling, too. It's capable of better accuracy than displayed in this article, but I didn't have many loads with heavy bullets to try in it. Between that and the small red dot, things just didn't go my way.
The Sig 516 retails for around $1,669.00. Like most Sig products, they're often in high demand and short supply, but you can find one if you look hard enough. I wasn't the world's biggest fan when it came to piston-driven ARs, but I'm fast becoming one. I like that they stay cleaner and cooler with the piston-driven system, plus I just like Sig Sauer firearms.