Airstream's New High-End Fiberglass Travel Trailer
Russ Chastain 05.24.16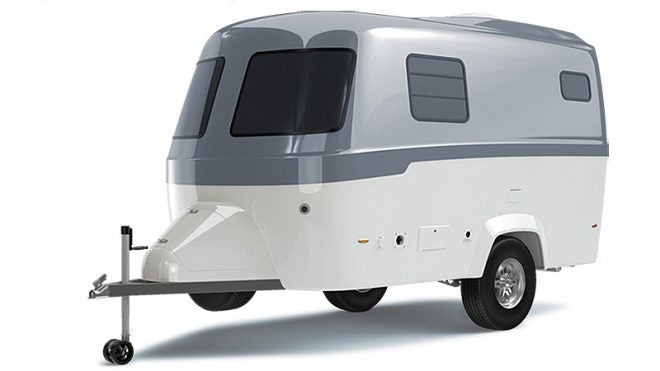 Everybody knows Airstream trailers. The classic shiny aluminum trailers are probably the most recognizable type of RV ever. But what's not as familiar to campers is the Nest Caravan, which is poised to become a big departure for Airstream because it's made of fiberglass.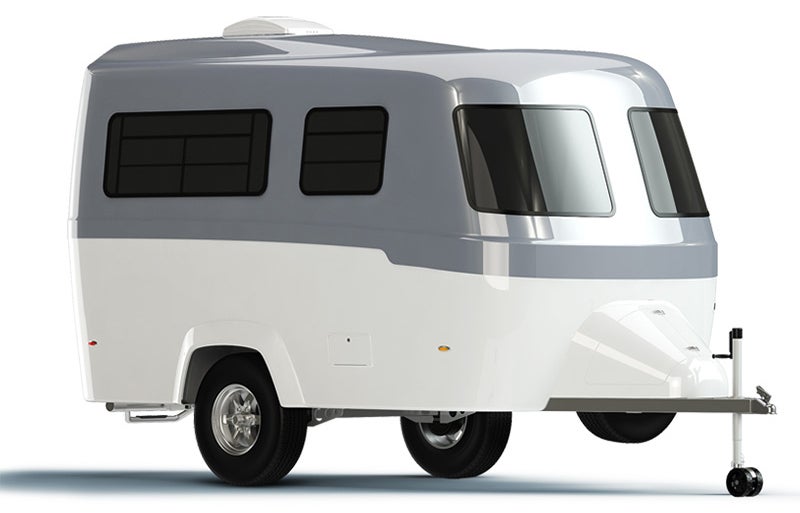 Airstream acquired Nest Caravans, which as far as I can tell has not produced many trailers to date. But the high-end RV world got excited with the unveiling of the first finished prototype in early 2015, and now that Airstream is involved it appears that it may well become a reality.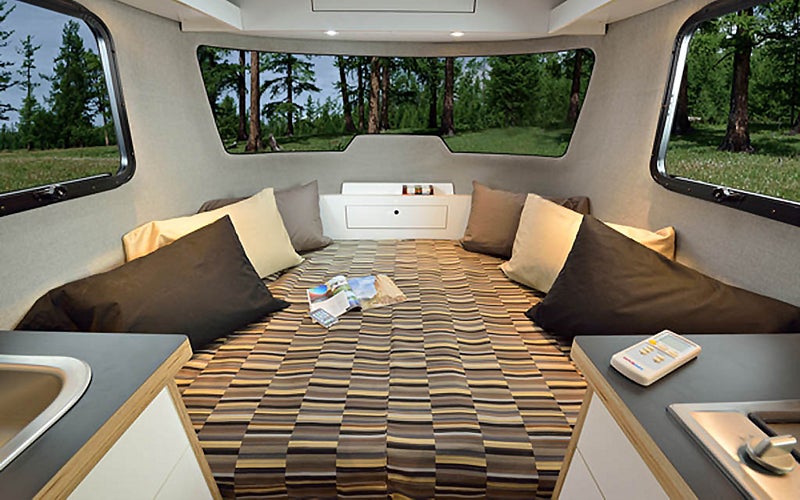 It's not your typical travel trailer, which is usually slapped together, clad in thin skin, and illogically designed. The company's founder intended from the beginning for it to be a high-end trailer, which is evident from the approximate starting price of $35,000 for this little trailer.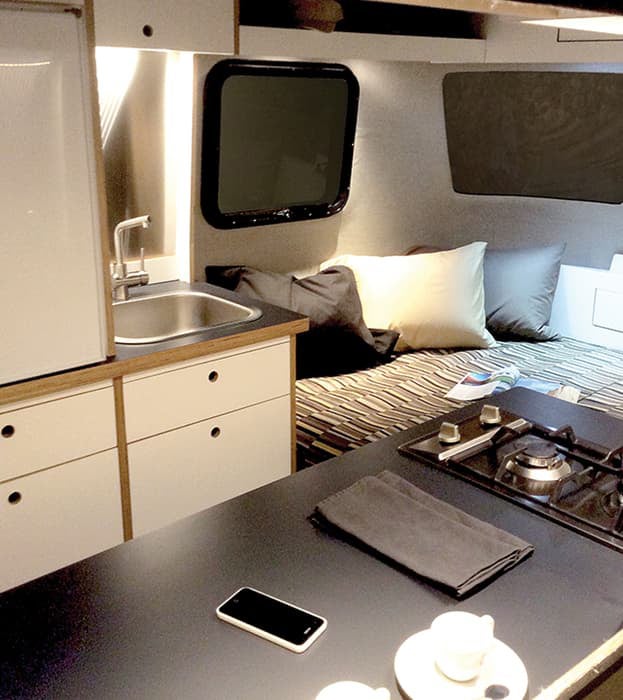 If you're anxious to hop in a Caravan and hit the road, take a chill pill. It's not expected to be available until summer of 2017.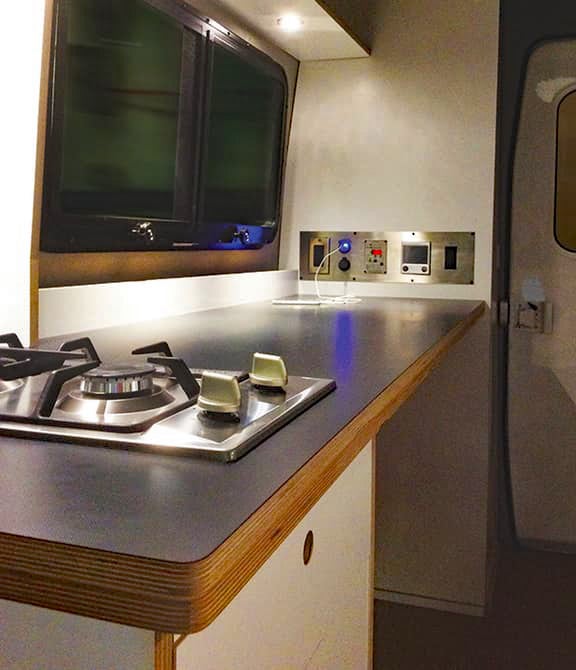 By integrating the frame and shell and by making it largely of fiberglass, the trailer is made both more rigidly and more sensibly than most travel trailers. It also has a sleek look and, wonder of wonders, it appears that this trailer is not designed to leak, as are most RVs.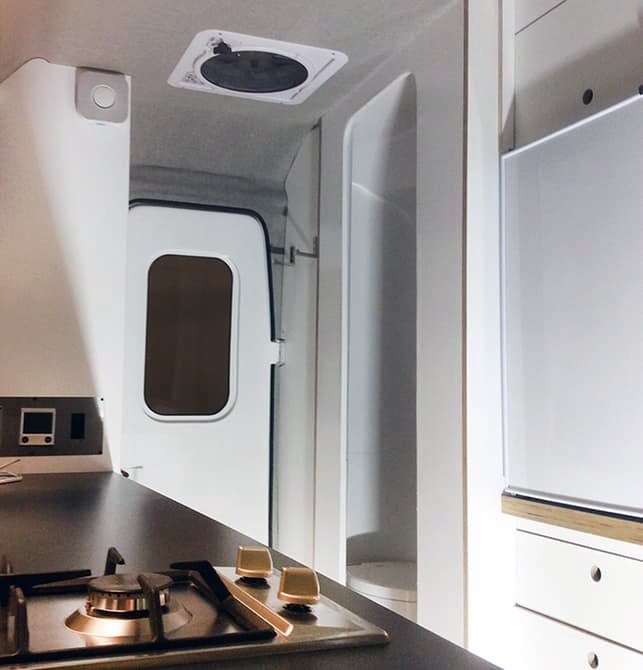 At 16.7 feet long and about 2,000 pounds, it should be easily towable, too.