Watch: Creating Art Using Burning Gunpowder
Russ Chastain 05.24.16

Of all the delightfully wonderful things that can be done with gunpowder–and I've burned up my fair share of it over the years–this may be the best-looking of them all.
Artist Danny Shervin, a painter born and raised in Wyoming, has developed a knack for creating beautiful scenes by arranging grains of gun powder on wood or canvas and then setting them on fire.
Needless to say, arranging the powder is a tedious process. I wonder how many times a sudden sneeze has ruined a work in progress?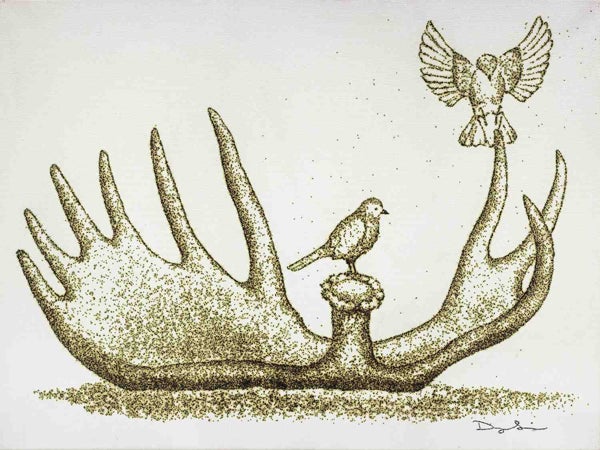 The video below shows the burn of a wildlife scene. As you can see, the powder doesn't flash all at once, but instead burns slowly and steadily. Modern smokeless powder doesn't go POOF. That's what old-fashioned black powder does.
It's beautiful, isn't it? You can watch the process in the video below.
Visit the Paint With Gunpowder website to see more of his work.