Watch: City "Lumberjacks" Try to Use Chainsaw and Bucksaw
Russ Chastain 05.26.16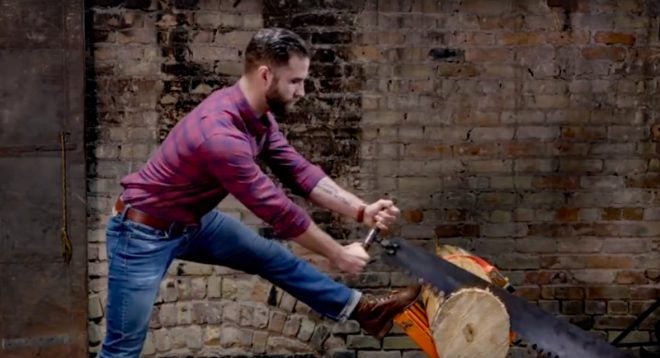 Any true outdoorsman knows what it means to grab a saw and go to work cutting trees. And then there are the skinny-jeans-wearing hipsters who sprout some whiskers, don a pair of flaccid leather boots and a too-tight plaid shirt, and wander around looking like lumberjacks.
In these videos, which are actually commercials for Dinty Moore, these pseudo-lumberjacks are called out and asked to use saws as a real lumberjack would.
The first one features chainsaws. The last guy was the funniest, to me.
https://youtu.be/o-llaWwZqVg
While it's pretty funny–and this next video cracks me up–it's clear that these are actors pretending to be "lumbersexuals." But not all of their ineptitude can be faked, and as I said, it's certainly amusing.
Enjoy.
https://youtu.be/ofehqbuIue4