Gerber's Downrange Tomahawk: Overpriced and Under-Designed?
Russ Chastain 05.31.16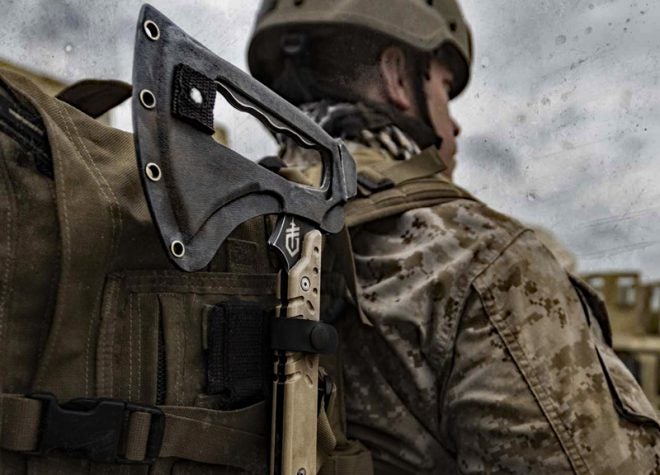 Gerber makes a $328 tomahawk. Who knew?
They call it the Downrange Tomahawk, and it looks pretty useful. I'm not a tomahawk guy, per se, but I do respect a good tool. And this looks pretty good overall. It's the price tag that gives me the jitters.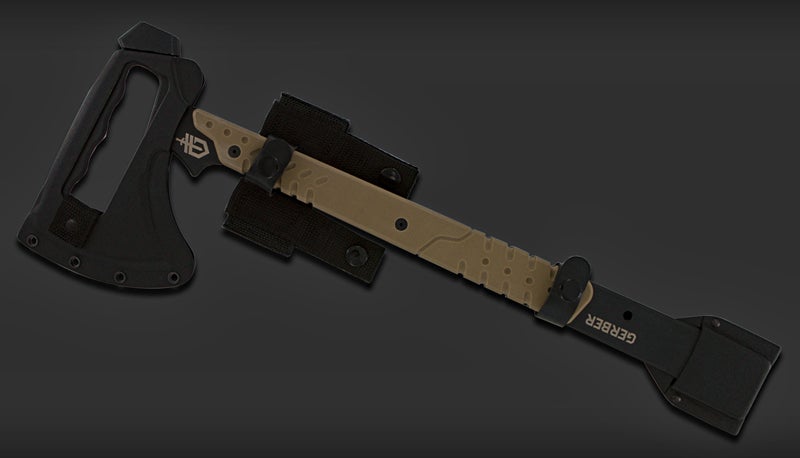 For the MSRP of $328, you'd think this thing would be made of some kind of super-alloy, right? Nope. It's 420HC high carbon stainless steel–nothing fancy or overly costly.
Next: It's stainless! So why the black Cerakote? After all, it's not going to rust under normal use.
Apparently, it's coated so the 'hawk will look "tough" when the Cerakote comes off (see photo below). Seriously, they show this thing scuffed all to heck in their own PR photos. Doesn't exactly speak well for the durability of the finish.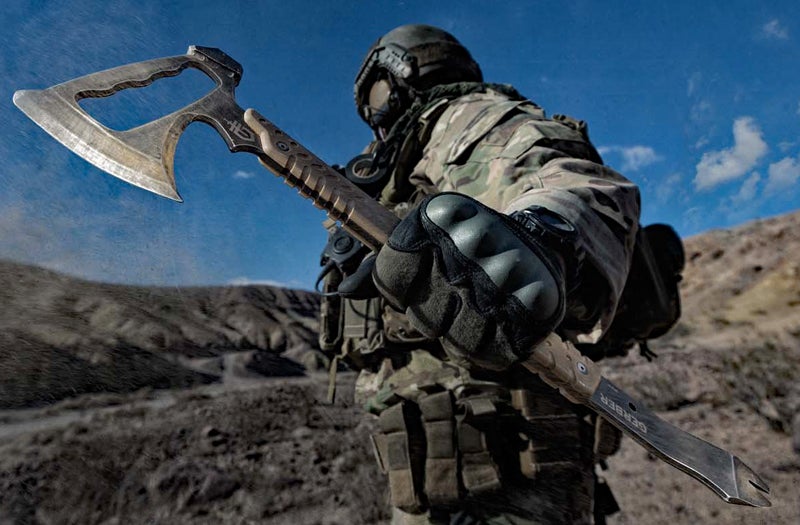 But hey, you get a MOLLE-compatible holster (not exactly a sheath) and a separate cover for the head.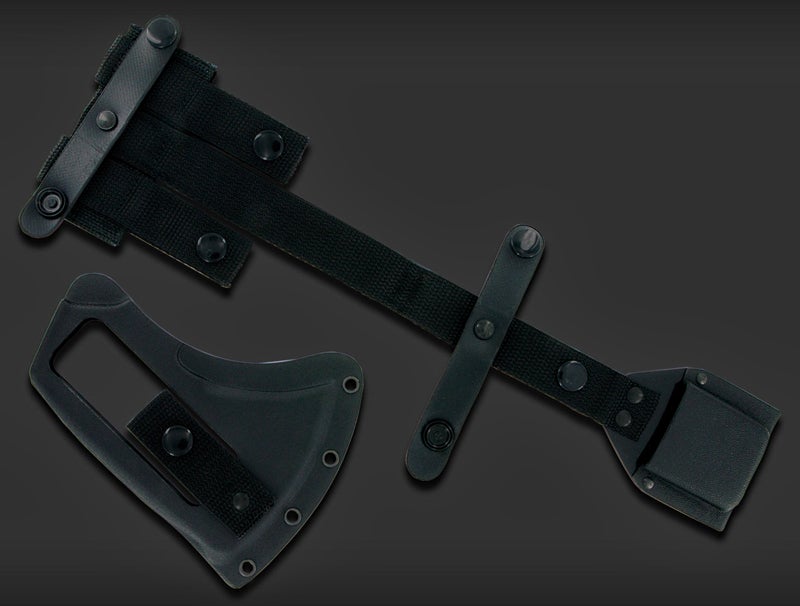 Clearly, this is being pushed for breaching. Why else toss a nail puller onto the end of the handle? And breaching is the main thrust of the marketing. They talk about that and not much else in the text (and in the promotional video).
…chopping through drywall and turning walls and doors to splinters…

…getting through hinges, locks, doorknobs and anything else that's there to slow you down…
The voice-over in the video touted the ability to chop through "twine." That made me laugh. Better get yourself a $328 tomahawk so that twine doesn't hold you up!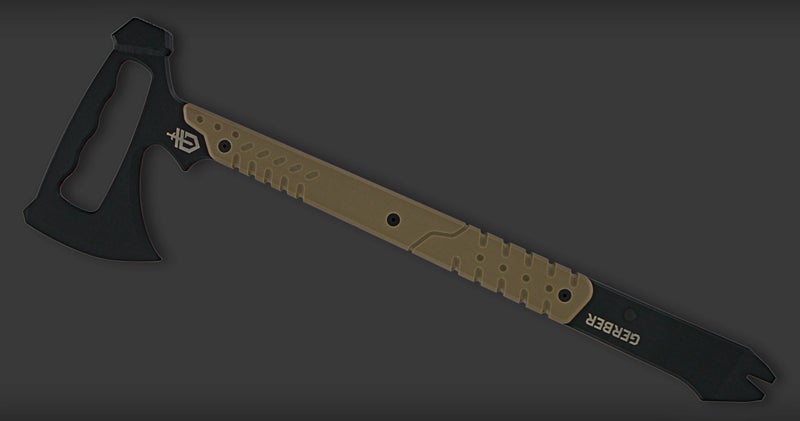 It does have a nice design, for the most part. The handle in the head looks useful for controlling the prybar function, and offsetting the pry bar is a good idea. But a number of reviewers on Gerber's site felt that the hammer head should be larger (and looking at it, I tend to agree) and that the axe head should have more mass to improve the balance.
Another thing? The Downrange Tomahawk is made dull by Gerber–on purpose!
One user review noted that the edge is so dull that it's rounded. When he wrote Gerber to complain, they told him, in part:
We have intentionally created the Gerber Downrange Tomahawk with a dull blade, in line with our competitors for safety reasons.
So much for turning things to splinters (as they said in their own promo), right?
And no, Gerber wouldn't sharpen his Downrange Tomahawk.
Another customer who talked about the sharpness issue had this to say: "Do not buy this product if you intend to use it."
Wow.
Most of the Amazon reviews are positive, though. But we still can't get over that price tag on a 420C 'hawk. At least make it out of D2 or some other higher end steel that's famous for toughness.
If you want to spend a pile on a tomahawk, why not pick up something from RMJ Tactical, or a Hardcore BFT-01? Better steel, better finish, and hopefully it might even be sharp from the factory. There are also some great hawks out there from brands like CKRT and Sypderco, and they're much cheaper, to boot.
IMO, if you're looking for the tools to do light camp chores and pull a few nails, get yourself a light axe and a crowbar and save a few hundred bucks. And if you're looking for a 'hawk for more heavy duty demolition, go with something that boasts a better steel.