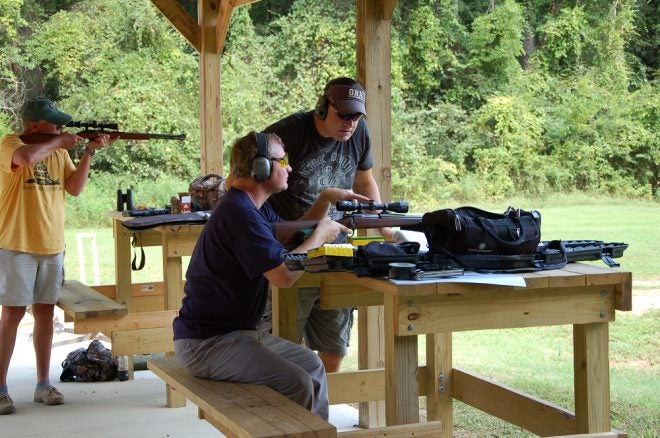 If you mix some black paint with some white paint you get gray. As you walk down the street, shop in the stores, go into government buildings, or anywhere else, you are going to see black and white. People that is. What you might not see are the gray people. That is the color preppers need to assume when out in the public.
As a survivalist and prepper, it is highly likely you have read something about the "Gray Man" concept. The idea seems to be an active discussion topic these days in all kinds of survival type publications and other sites of news interest to preppers. Ironically, the origin of the Gray Man concept is a bit on the gray side as well. Regardless, it is an idea worthy of consideration as we go about our daily presence in the world around us.
It's pretty easy to give away your identity or other assumptions about yourself without actually realizing it. Years ago when walking the bricks of the Kremlin Square in Moscow, a young man walked up to me and began speaking perfect English. He knew right away I was an American. I was taken aback a bit by that.
I asked how he was able to pick me out of that crowded square on a Sunday afternoon and ID me as an American. He laughed and said "The white tennis shoes are a dead giveaway." Who would of thunk that? Europeans and Russians do not wear white athletic type shoes unless they're actually doing some type of athletic activity. It's little wonder I stuck out like I did.
He joined my group that evening for dinner and we learned much more about Russia than we would ever have ever learned otherwise. But he could have just as easily been a thug targeting me for an assault. Who knows?
The point here is to be careful how we present ourselves out in public. We should strive not to draw attention to ourselves. Our dress or mannerisms could give us away as somebody who does not belong in the mainstream of where we are. That could open us up to problems.
Likewise regardless of where we live, there are areas where most of us have no business going. We would stick out like a sore thumb. This goes too for us traveling to other cities or areas of the country where the crime rates are high or where tourists are targeted for theft or harassment. Remaining vigilant at all times keeps us "gray." As a prepper, that's a good color to be.
My father was once driving to Scott Air Force Base in the East St. Louis area. He got off on the wrong street and into a bad neighborhood, driving a Cadillac Eldorado no less. Another mistake he made was having the windows down in the summer. When he pulled up to a stop sign a thug stuck his head in the open window and demanded money.
The one smart thing my dad did was have his Smith Model 36, .38 Special in the console. He grabbed the gun and put the muzzle into the guy's face and he immediately split the scene. My point, though, is that he did not belong in that area, and he got lost in a flashy car.
So, where you live or where you visit, stay out of places you should not be. If you have to be in these areas, then don't travel alone. If you come out of the hotel door, look out the windows in advance to see if the coast is clear. If you see unsavory people hanging around the parking lot, or other inappropriate activities, then stay inside until it clears. This goes for restaurants, shopping areas, or other meeting places that may be high target areas for crime assaults. Just be smart about your surroundings and where you go.
I once pulled into a gas station on a high traffic street in our downtown Capitol City area. While I was pumping gas, I turned around and physically bumped into a man that had walked up behind me. I literally thrust out my arms and shoved him back telling him to get the blank-blank away from me. He was begging for money, but darn, I was lucky he did not have a knife or something.
Now, I visually survey the area before I get out of my vehicle regardless of where I am. I see lone strollers walking parking lots all the time at grocery stores, Wal-Mart, and other venues. I have no idea what they are up to, so I monitor them as I walk to the store. I do the same thing when I exit the store. These days you just never know.
So, preppers do not have to be in the midst of a full bore SHTF event to take steps to protect themselves out in public. We should be doing this all the time. Blend in, become gray. Avoid drawing attention and just go about your business as discreetly as possible.