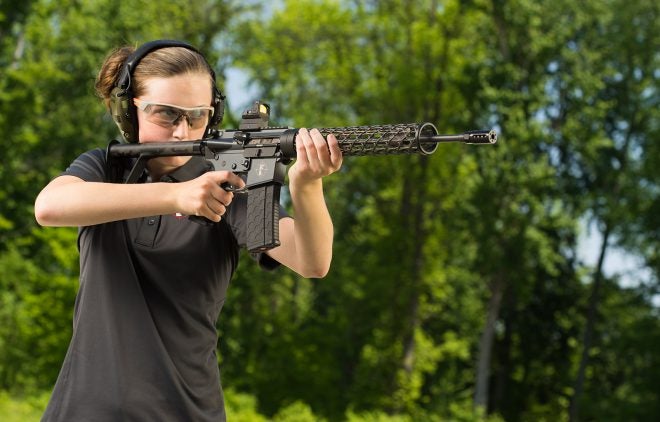 Two years ago, MAG Tactical made a small run of I.C.E. ultralight ARs. At a little over 4.5lbs with a red dot sight, they were excellent defensive carbines, but they were underappreciated. A minor sideline for the maker, they were under-advertised and the design lapsed with the MAG Tactical company demise. To my great joy, I found that the concept has been revived and much improved by Fostech Outdoors, the maker of Origin 12 shotgun.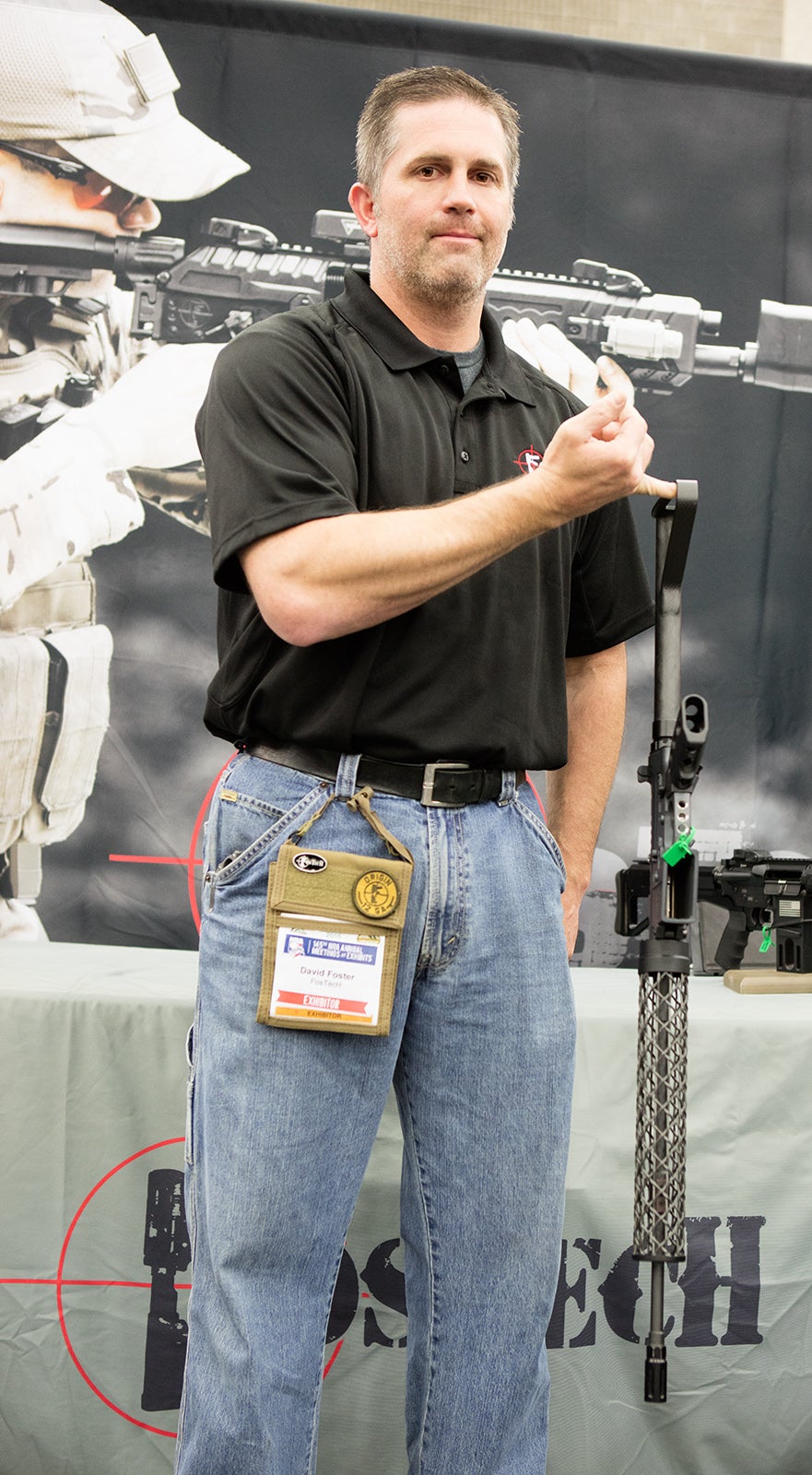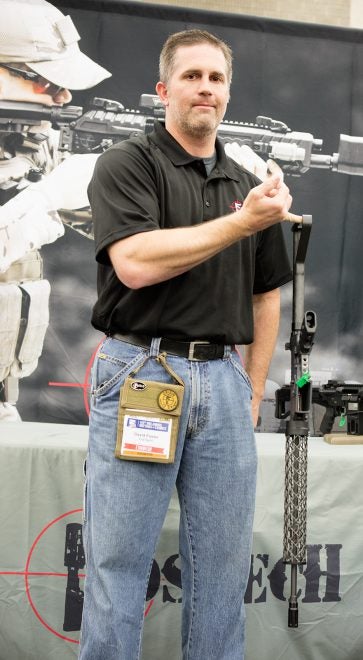 The new rifle retains the basic features of the I.C.E. original, but drops the overall weight to 3.5lbs! That reduction was accomplished in part by judicious skeletonizing of all unstressed parts, a practice that Fostech turned into an art form with Origin 12.
Additional weight saving came from using a carbon fiber tube and folded flats for the buttstock (a telescoping option is also available), and from replacing the solid forend with the woven Brigand Arms part. In addition to being lighter, this part is so resistant to stress fractures that it's been used as an axe handle for demonstration purposes.
The carbine retains the the low mass bolt carrier, the effective but relatively mild-sounding brake, and an upgraded trigger. It's not only light enough to be easily shot off-hand by little 12 year old girls, but to be shot one-handed!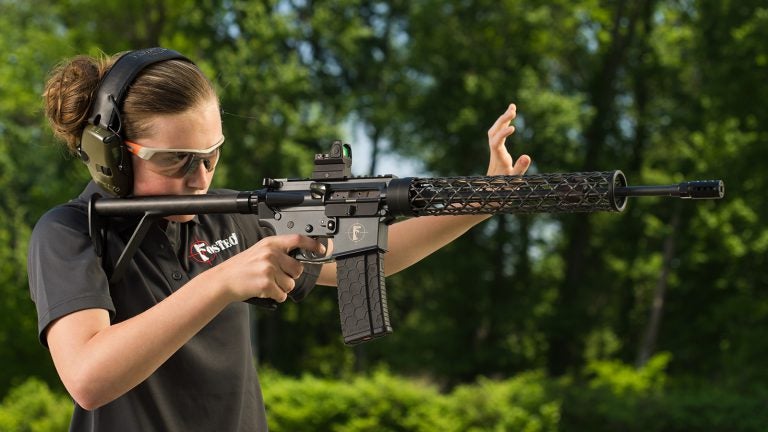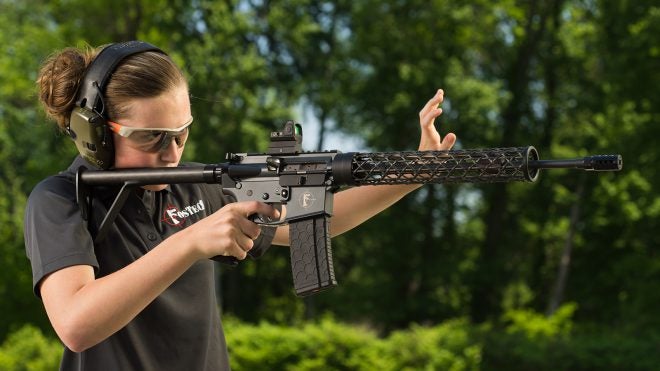 While the barrel is thin, it is free-floated and stress relieved to provide the same 2MOA with standard ball ammunition.
The rifle is a niche design, but it would be worth the price for backpackers or for people whose limited upper body strength makes full-weight guns difficult to handle. Those of us who do not need the extra-light weight would still enjoy its excellent balance and the ability to run it off-hand for extended periods without fatigue. The most common reaction from people holding this rifle for the first time is a wide smile: "Wow, this is a real gun!" The Fostech AR will be available for purchase in September 2016.