Sunshine State Stupidity: Sarasota Calls for Gun Ban
Russ Chastain 06.16.16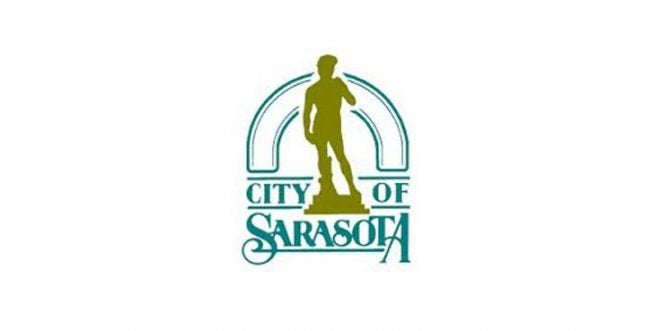 It's difficult for me to write this.
The hard part? Refraining from simply lambasting this moronic approach to a very simple problem.
Deep breaths.
Here in my home state of Florida, the city of Sarasota is considering a call for a ban on certain firearms. Like so many other ignorant people, they are calling them "military grade." But gee whiz y'all, unfettered ownership of military arms has been illegal for a long time now. To do so, one must jump through hoops, submit to close government scrutiny, and send bribe money to the Feds before you are granted the privilege of exercising your "right."
Back to the story: It's been reported that Sarasota's knee-jerk reaction, backed by the city manager and police chief, is to beg those above them in government to ban good guys (and gals) from possessing so-called "assault weapons."
For Sarasota, it's personal. The Orlando [murderer] took the life of Sarasota resident Eddie Sotomayor, Jr. His name was the first released on the list of those killed.

'This hits very close to home,' says [Sarasota city manager] Barwin.
Want to hear something dumb? Here ya go:
QUOTE
Barwin says this isn't a Second Amendment issue. 'At some point, the gun manufacturers and the gun sellers, y'know, have to, take one for the team.'
Brilliant! Demonize the industry that allows Americans to defend themselves from criminals thousands of times every day. Derp much?
On Monday June 20, 2016, the city manager says he will ask city commissioners to vote on the so-called "Safe Communities Initiative," a.k.a. Resolution No. 16R-2582″
A RESOLUTION OF THE CITY COMMISSION OF THE CITY OF SARASOTA, FLORIDA, CALLING UPON FEDERAL AND STATE ELECTED OFFICIALS TO COLLABORATE WITH LOCAL OFFICIALS AND FIRST RESPONDERS TO PREVENT MASS SHOOTINGS AND LARGE SCALE HUMAN LOSS OF LIFE AND SUFFERING FROM MASS SHOOTINGS IN AMERICA BY LIMITING THE AVAILABILITY AND USE OF MILITARY GRADE, HIGH CAPACITY MAGAZINE ASSAULT WEAPONS TO LAW ENFORCEMENT AGENCIES; PROVIDING FOR READING BY TITLE ONLY; AND PROVIDING AN EFFECTIVE DATE.
~~~~
But after four mass shootings across the country in four years, Barwin says it's time to take the guns out of the bad guys' hands. 'The safer our communities will be, and the less threats everyone will have ta, y'know, face or even think about.'
News flash: Bad guys break laws. Gun laws will not remove guns from the hands of bad guys.
Only good guys pay the price of gun bans.