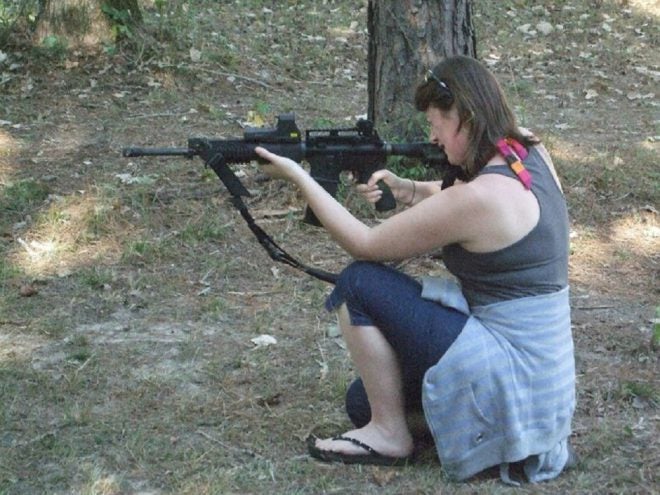 Where do you stand on the debate of what is the best rifle for survival work? I mean for all the tasks needed for prepping, a bug out, survival short term or long, personal protection and defense or offense, food gathering, and for all the other uses a weapon is necessary. Quick decisions are not necessarily the best ones. This is one to think about for a while.
Back to basics, a good, functional, accurate bolt action rifle is a good piece of personal armament. Sure it can be slow to fire, slow to reload, but its accuracy is valuable. Perhaps as circumstances dictate, a bolt rifle is a better choice for some tasks. Long(er) range shots are better suited to a stable bolt rifle with a high quality riflescope. It could be taking a deer for camp food or knocking out the leader of a thug gang two hundred yards down the street.
Yeah, I know any number of semi-auto rifles can reach out and touch exceedingly long range targets. There are some mighty accurate such rifles for this work. Maybe a match M-1 Garand or M1A or such. But ask yourself one question. Why do snipers use bolt action rifles?
On the flip side of course is the comfort of having a well-built AR or similar rifle in hand with a 30-round magazine in place. Truth is, just the ability to have such firepower at the touch of a well-trained trigger finger is a rather awesome concept. Such power in the right hands can repel virtually any confrontation, at least for a while.
Likewise prepper teams so equipped could yield quite an effective defensive front well-armed with a cadre of modern semi-auto rifles, ARs, AKs, or other suitable weaponry. With sufficient supplies of ammo and all the other support gear and maintenance supplies, such a protection plan would prove quite formidable.
To extend the debate then, others could easily argue the usefulness of having both modes of firearms stocked, supplied, trained, and ready to deploy. The practicality of budgetary restraints may lean on the decision. These are considerations all preppers and survivalists must ponder and decide.
Balance in everything I guess. Why not an accurate bolt gun in .308 and an AR in 5.56? Add a rimfire rifle, a good 9mm or 45ACP pistol or two, plus a shotgun or two and most preppers would be very well equipped. What would your choices be?