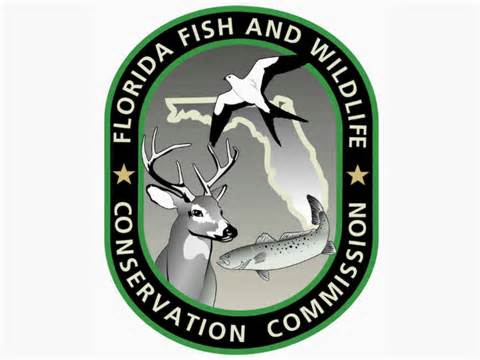 Florida's wildlife managers have reportedly voted against holding a bear hunt in 2016. In my opinion, this is a failure.
After nearly seven hours of comments from staff and the public on Wednesday, the Florida Fish and Wildlife Conservation Commission voted 4-3 not to hold a bear hunt this year. The Commission then voted 4-3 to delay holding a hunt for at least one year as they gather more information about the state's growing bear population and options on how best to manage it.
The job of the Florida Fish and Wildlife Conservation Commission is to manage Florida's wildlife, not to kowtow to loudmouth anti-hunters. But it feels as if they did just that.
"Gather more information?" Hogwash. One of the commissioners admitted as much:
'This is not for a lack of science but a policy call,' said FWC commissioner Bo Rivard.
The staff on the webinar I attended a couple weeks ago was very well-informed. They have all the necessary data, and they recommend that we continue to hunt and harvest bears in order to slow the growth of the bear population.
Let that sink in for a minute. According to what they said on the webinar, Florida's biologists have studied other states with bear populations and have looked at bear numbers there and how they correspond with bear hunting. And in those states, bear numbers continue to grow, and hunting is used simply to slow the growth of the bear population, not to decrease it.
Bear hunting advocates cited increased interactions with humans and also that they had become nuisances by getting into garbage. The number of bears hit by cars and nuisance calls have sharply increased over the past four years, according to state data from FWC.
I've had bears in my yard more than once. They're large, powerful, and destructive. If I didn't keep a yard dog, they'd be here all the time, tearing up my fences. I've had a bear swat out the screen on my front porch so it could stroll on in. Bears have literally ripped the roof off of a friend's chicken coop so it could go in and kill all of her birds, eating only a few of the fowl. A neighbor down the road locked his freezer to prevent bears from getting into it. A bear dragged it out into his yard and peeled it open like a can of sardines.
Other family members, who live in a subdivision, routinely have bears in their yard. Huge bears that rip their fences to bits and threaten their young children.
On October 24, 2015, a Florida man was attacked by a bear.
Bears should not live near people and vice versa, but it happens every day here in Florida. Yet our wildlife managers have decided not to even try to slow the growth of the bear population this year. And in my opinion, they did so only to quiet a bunch of whiners who are willfully ignorant of bears and bear management.
It's pathetic. And it's beginning to look as if I was right to refer my first-ever black bear as "once in a lifetime."