Great Fishing Locations: Largemouth Bass–San Diego, California
Bob McNally 06.24.16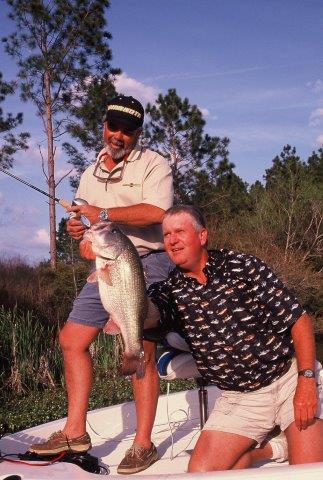 It's no secret that the 17 comparatively small lakes in San Diego County have giant bass, lots of them, as the lakes were stocked many years ago with Florida-strain largemouths.
Over the years, the lakes have received publicity and fishing pressure. Yet those waters continue to offer superb fishing with the potential for heavyweight bass excellent. The lakes are fertile and deep, but one reason they continue to provide good fishing is they have greatly fluctuating water levels. So, in effect, the lakes "renew" themselves every few years via the "draw-down and re-flood" process. Most of the region's lakes are especially good now because fishing pressure has not been as intense as it was, say, 10 years ago because other lakes like Castaic near Los Angeles have many more anglers working them.
Castaic is indeed a big bass producer, with four IGFA line class records taken there. So how do the San Diego lakes stack up?
Big bass expert Bill Murphy has caught 40 bass over 13 pounds from the San Diego public lakes, including a 17-pounder from one his favorites, San Vincente. Even more impressive is the fact that Murphy has caught at least one 13-pound plus largemouth from all 17 different lakes in San Diego county!
Good largemouth bass fishing can be found on all county water reservoir supply lakes, especially Hodges, Otay, Morena, San Vincente, Wohlford, and Miramar. Miramar is a sleeper, with a 20-pound largemouth has been recorded there.
Best fishing is late February into May. Because the lakes are multi-use recreational ones, and they are city water supply reservoirs, "open" fishing hours vary from one lake to another. Daily fees also are required to fish some lakes. Virtually no fishing guides are available on the lakes either because they're small and not difficult to fish effectively on your own.