Watch: Gator Gripp Gun & Bow (and More) Holder
Russ Chastain 06.30.16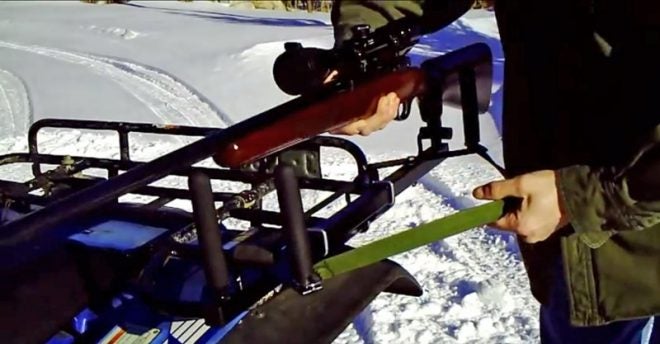 I stumbled across this thing last night, and it's too good to keep to myself. Gator Gripp is a gun (or whatever) rack for your ATV (or whatever), but it's not like any other rack I've seen. This thing gloms onto whatever you put into it and holds on tight.
Like so many great products, it's based on a simple concept. You essentially have a pair of rubber-coated pincers on either end of the Gator Gripp. One hinged jaw of each pair is joined to a hinged jaw in the other pair by a black rubber bungee strap. This pulls the pincers shut.
Pulling on a fabric strap on the other side of the Gator Gripp causes the pincers to open, and then you insert your rifle, shotgun, box, crossbow, shovel, pole saw, weed eater, post hole digger, metal detector, hard or soft gun case, gun boot, or whatever. Then you release the strap, and the pincers close on the object and hold on tight.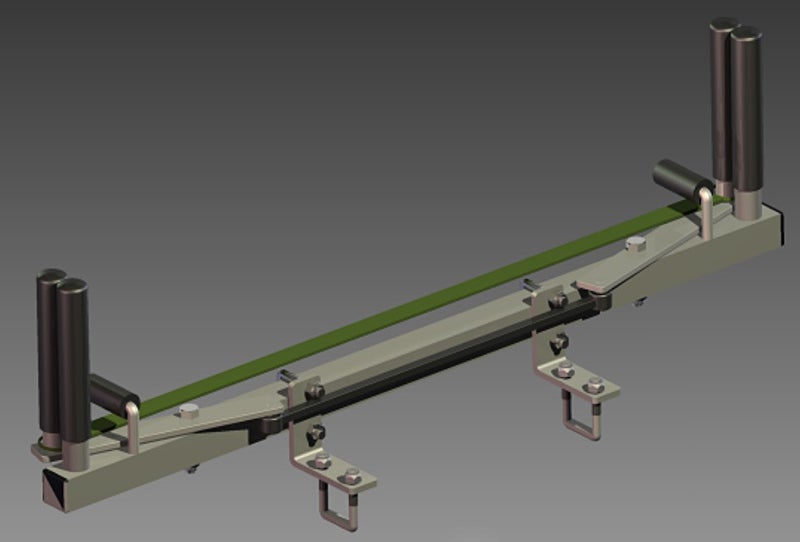 Pull the strap again to open the pincers so you can lift your gun out of the rack, and you're ready to go. No Velcro or rubber straps to mess with.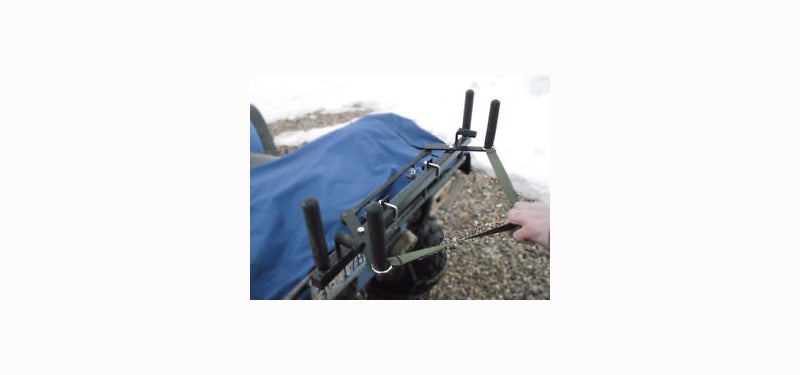 The videos below show it in use, and it looks pretty good. I'm hoping to put my hands on one or two Gator Gripps to try in my UTV and/or Jeep so I can give it a good test and review it. In the meantime, check it out on their website.