iCAST Review: Buck Knives Mr. Crappie Fillet Folder & Cleaning Gloves Rate High
Bob McNally 07.06.16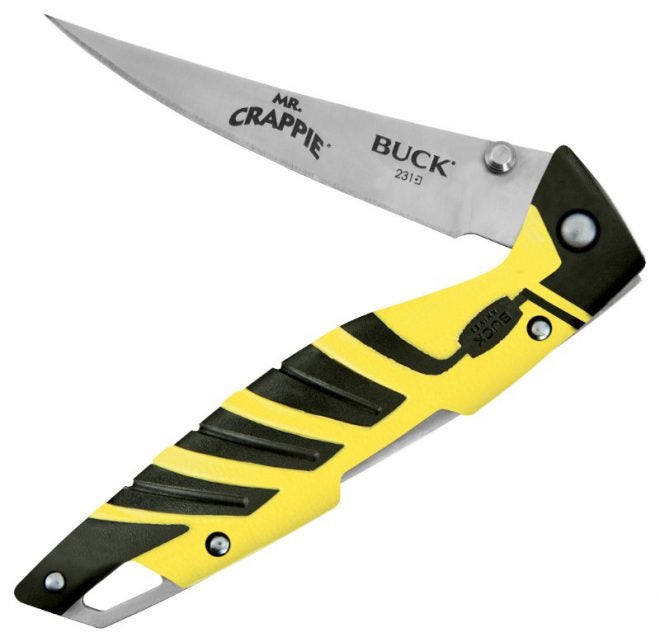 No outdoorsman needs an introduction to the legendary Buck Knife line. The company has been producing high-end knives for American sportsman for generations.
This year they're targeting the panfish filleting market, and for the 2016 iCAST international tackle show in Orlando, Buck has introduced a compact and lightweight (2.8 ounce) knife designed for quick cleaning of small fillets on panfish, such as crappies, perch, and sunfish.
The 9-inch overall knife has a 4-inch razor-edge blade that's flexible and easy to work around small fish dorsal areas and rib bones. Made with 420J2 steel, the knife has a comfortable Hi-Vis yellow handle and retails for just under $40.
The folding knife should be well received by anglers because its compact size fits easily in tackle boxes and boat storage areas.


SHOP NOW
Also new from Buck are two models of well-designed fish cleaning gloves, which protect against nicks and cuts from knives, fish gill plates, bones, and hooks. They also come in handy when working around boats and fishing gear, helping to avoid cuts and hand abrasions.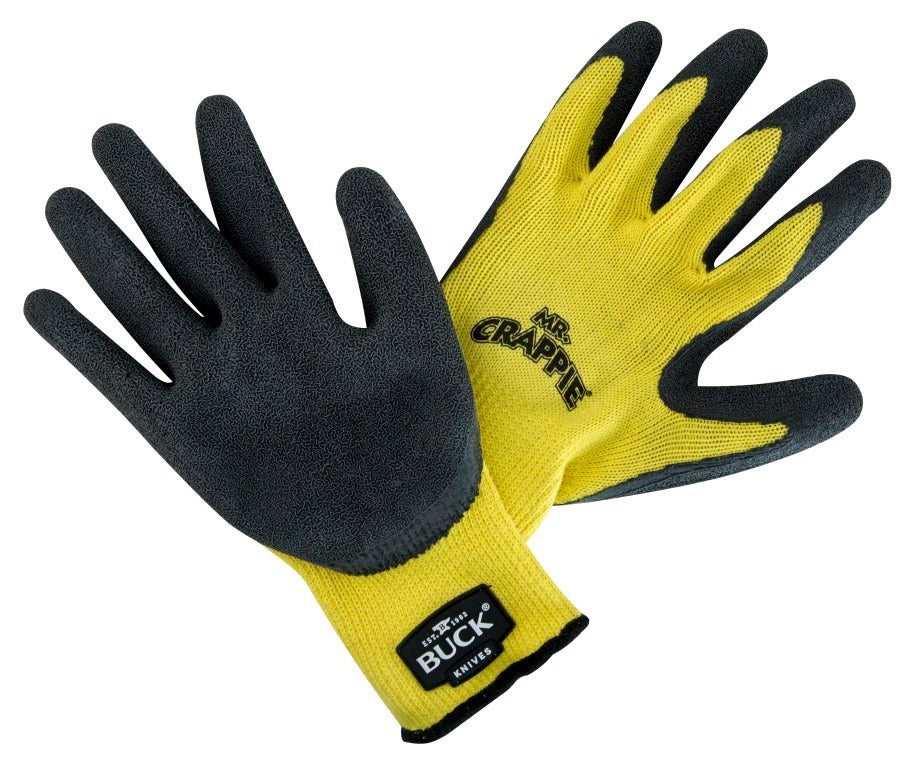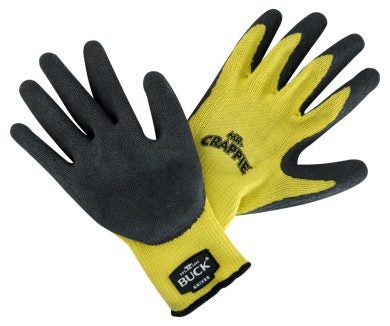 The model 89106 is an elastic design that ensures comfort and flexibility while keeping hands warm. Available in sizes from small to double-XL, they retail for $12 per pair.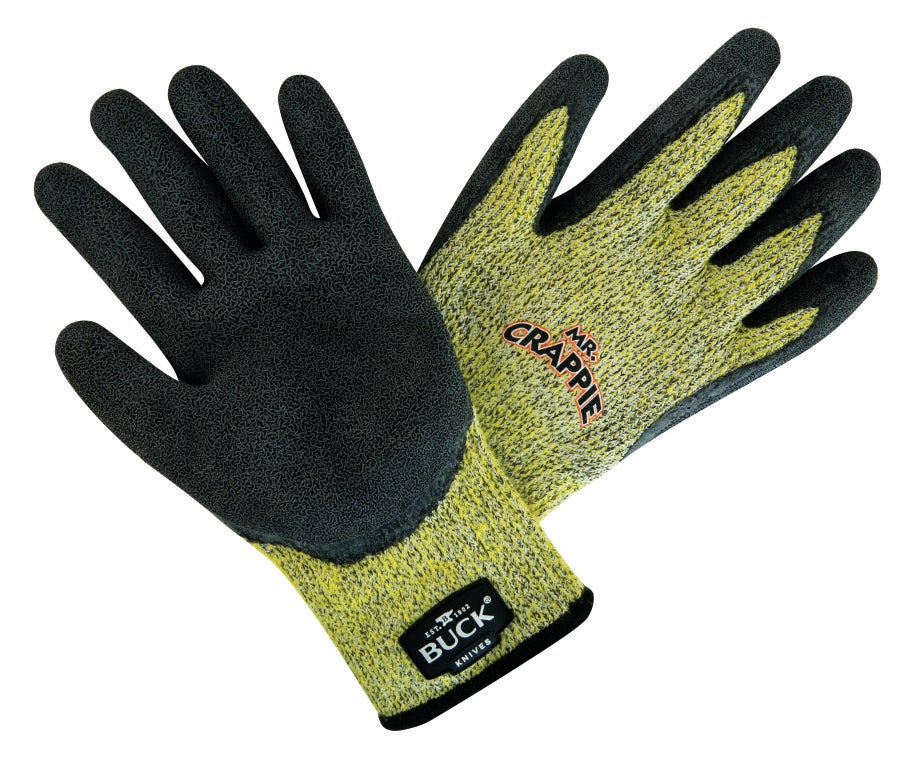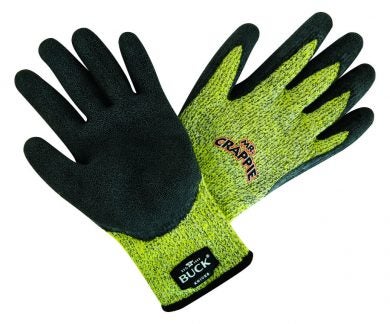 The model 89107 "Mr. Crappie Cut Resistant Fishing Gloves" feature a non-slip texture to provide sure grip, while the cut resistant HPPE (high performance polyethylene glove) material prevents cuts. The gloves are lined with acrylic terry for additional warmth and the elastic design ensures comfort and flexibility. They're available in sizes Med-2XL, at $20 per pair.