Review: Benchmade AFO II Automatic Folding Knife
Pat Cascio 07.07.16

I believe Benchmade is the leader in automatic folding knives, and one of the best and earliest that they made was the AFO (Armed Forces Only) model. The AFO was exclusively sold to the military at the start, and even has a National Stock Number (NSN). What we have under review today is the new and improved AFO II model. In many respects, it's basically the same knife with a few improvements.
The button for opening the blade is a bit larger, and there is a much stouter spring for getting that blade opened with authority. There is even a sliding safety on the top of the handle scales for locking the blade closed or open.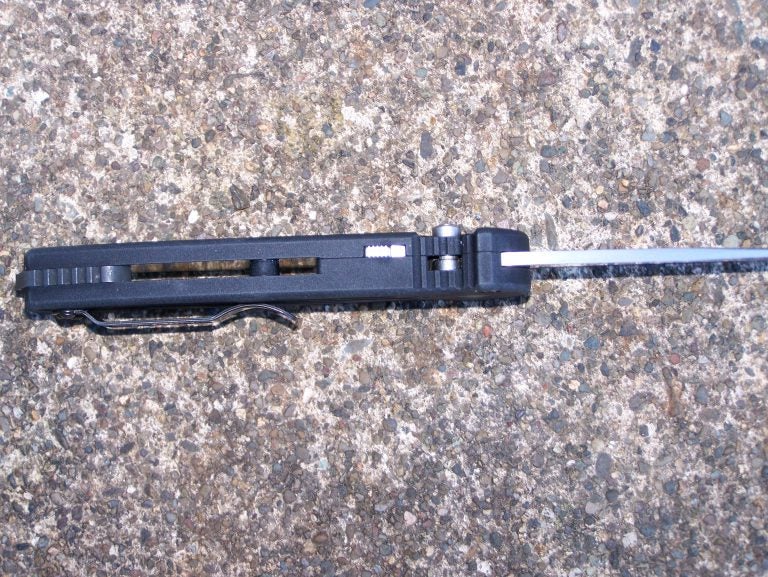 The AFO II might just be my favorite knife in the Benchmade lineup. I love the gracefully shaped and sculpted black anodized 6061 T-6 aluminum handle scales with the longitudinal milled grooves. Best of all, it fits my medium/large hand perfectly. I don't know of any other Benchmade knife that feels this good in my hand.
The handle has a lanyard hole in the butt along with a glass breaker in case you ever need to punch out a car's window, another nice touch and improvement over the original model.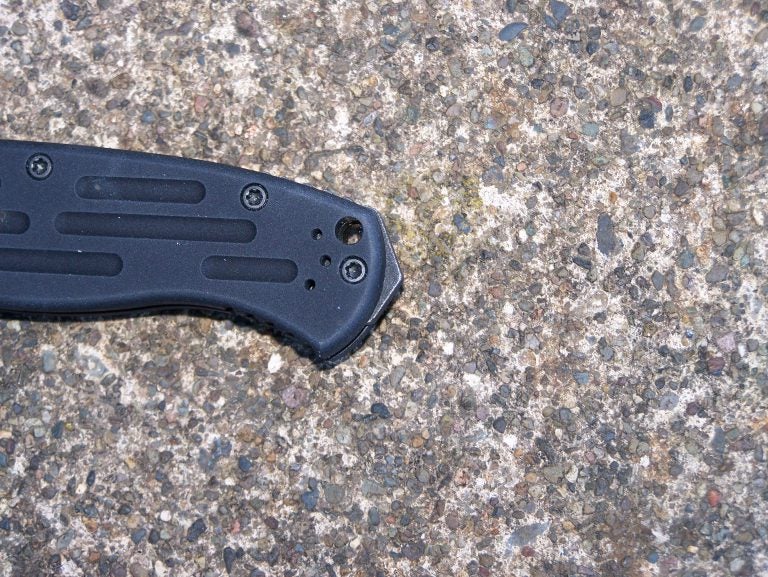 The AFO II is available with two blade styles: tanto or drop point. You can get either blade style with or without serrations added, with either a satin finish or a black coating, and when ordering at the Benchmade website, there's even an option to "add custom lasermarking" at "$5.00 – $40.00 per option."
The blade is 0.125″ thick and 3.56″ long and is made of 154CM (which used to be only used by custom knife makers). It's a really decent stainless steel that holds an edge a good long time and is not too bad to resharpen.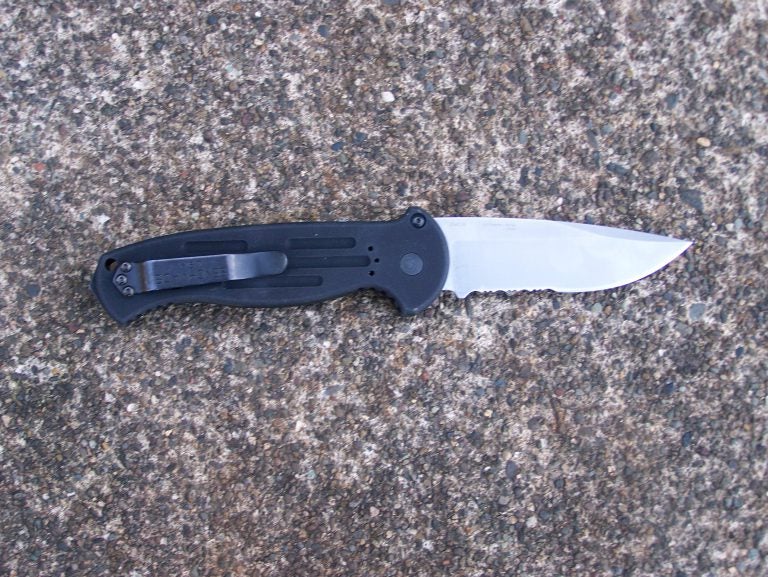 The AFO II comes with a four-position MOLLE-compatible Malice pocket clip, which can be placed on either side of either end of the handle scales. The knife is 4.95″ closed and 8.51″ opened, and it is perfect to my way of thinking.
I worked with my AFO II sample for a number of months. I simply forgot I had the knife for an article and just kept using it until it finally dawned on me that I'd better get busy and actually report on this knife. Needless to say, it was used for all kinds of cutting chores–in the kitchen, opening UPS boxes, outside on the homestead–and I never had to touch up the edge of the blade.
Where does the AFO II fit in (assuming you can legally own one in your state or locale)? Well, it's a great everyday folder for all kinds of chores. It makes a decent folding hunting knife. It can also save your bacon when used as a defensive weapon or would make a great choice for a prepper.
I'd really love to see Benchmade offer the AFO II as an assisted-opening (or manual) folder for folks who can't own an automatic folder.
The AFO II retails for $225.00, and to be sure, they are usually in great demand. So check it out if you want an automatic folder backed by Benchmade's lifetime warranty.