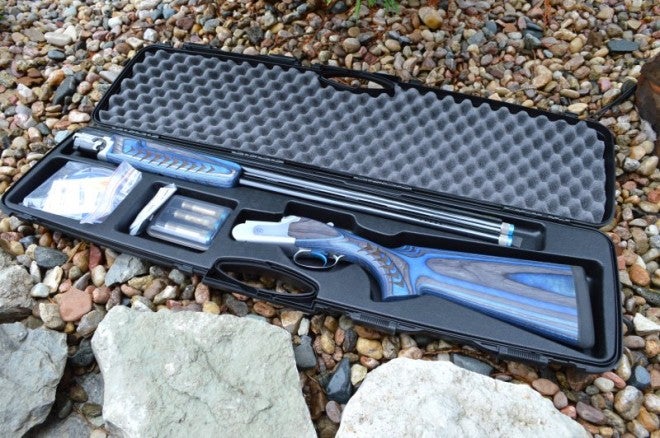 My quest for a high quality, capable shotgun for skeet, trap, and sporting clays led me to the FN SC1. It was not a lengthy process; to me the SC1 addressed all of the "have to haves" for such a gun while staying far clear of the dreaded five-digit $10,000+ price range.
The FN SC1 has everything the pro shooter could ask for in a sporting clays shotgun just shy of custom stocks and custom-height vent ribs.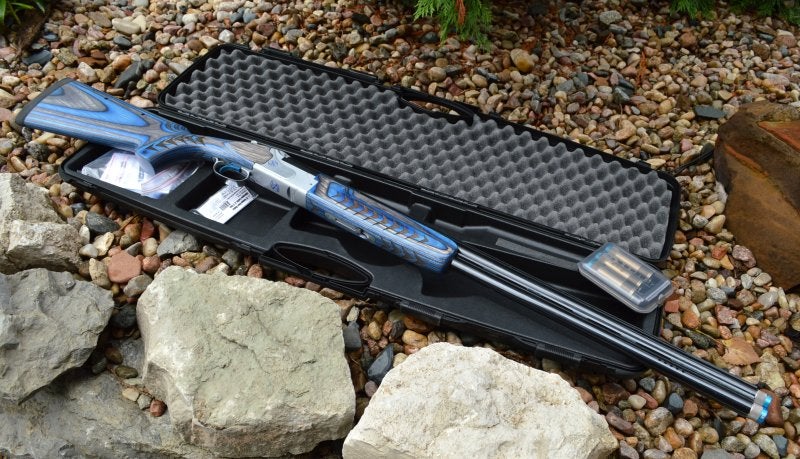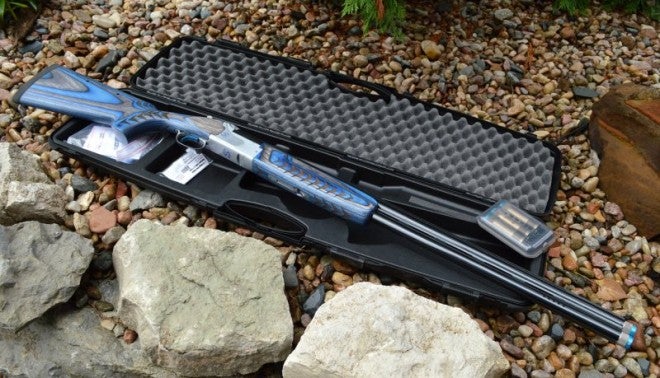 I am definitely not a pro shooter, but I can appreciate all the SC1's features without feeling like I wasted money on a shotgun too expensive or one not suited for competition. The FN SC1 is a real competitive sporting clay, skeet, and trap gun in a sharp-looking package at a great price.
Years ago, I shot skeet, trap, and sporting clays informally. I was raised on upland and bird hunting with my Browning Sweet 16 shotgun, and it was natural training for shotgun hunters. Beyond busting thousands of blue rock clays to prep for each hunting season, I really did not have a lot of formal experience with clays shooting. To this day I still feel most comfortable behind Browning ergonomics, which the FN mimics a bit. (Editor's note: That's no coincidence; FN made Browning shotguns for many years.)
With the exception of occasional bird and rabbit hunting over the years, I have not been a big shotgun hunter either, but that changed in 2013. At the Mercury One Charity Foundation God Guns and Giving event, Mrs. Pandemic and I got our first real taste of a world-class Sporting Clays course at the amazing Elm Forks Shooting Sports complex, and we were hooked.
Mrs Pandemic even asked that we invest in a few appropriate over/under shotguns. I bought her a Ruger Red Label and myself this FN SC1, but at this point we still have more time behind the Ruger than the FN. Of course we both like the features of the $2100 FN a bit more than the $1000 Ruger.
About Sporting Clays
Sporting Clays differ from trap and skeet in that with both skeet and trap you have a static set of shooting and trap throwing positions. Trap features a single center trap throwing house and skeet high and low trap houses on the left and right with skeet. Though challenging, the shooters basically work the same positions and angles over and over again.
With Sporting Clays, some sadistic bastard sets up multiple stations where a set of two clays are thrown in the most challenging and difficult ways possible. Everything is random, with clays going up, down, away and toward you at all different angles and speeds; heck, there were even some ground rolled "rabbit clays." The shooter moves from station to station and then shoots from a shooting stand.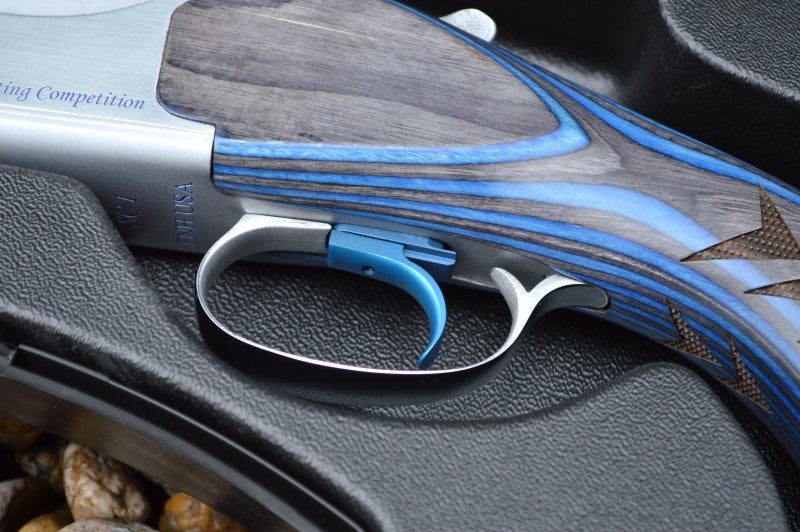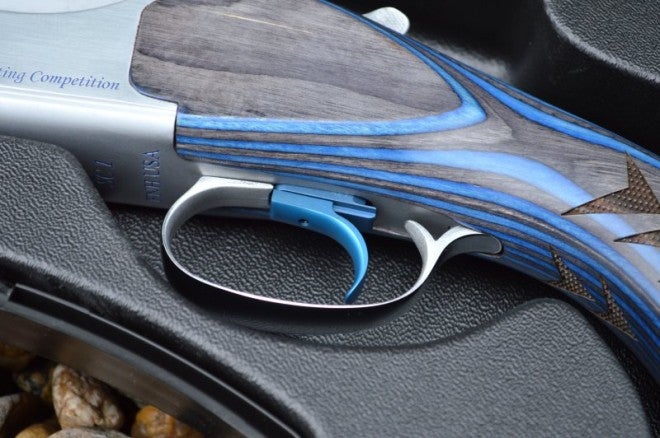 One sporting clays station at Elm Forks had a clay thrower about 90 feet in the air and 75 yards in front of the shooter with the clay landing in a brush tree about 10 yards from your feet. The other clay at that station was thrown on report (the gunshot when you fire at the first clay), and that one zipped from left to right across a tiny opening at what seemed like no less than 200 miles per hour.
Another station had a 4-story construction scissor jack that placed a clay thrower 20 yards behind the shooter, 40 feet in the air. The second clay was thrown straight up 20 yards in front of the shooter after the report of the first shot. That position, by the way, required the shooter to start with the shotgun pointed vertically to have any hope of hitting the first target.
The Push for a Real Clays Shotgun
Mrs. Pandemic and I enjoyed ourselves at sporting clays, but borrowing guns from other shooters or using a different "house shotgun" at each stage was not the best shooting experience. As you may know, each shotgun shoots a bit differently, and you need time to adjust to each new gun that lands in your hands. We vowed to bring our own gun next time, and it was the brand new, still-stiff FN SC1 with barely 100 rounds through it.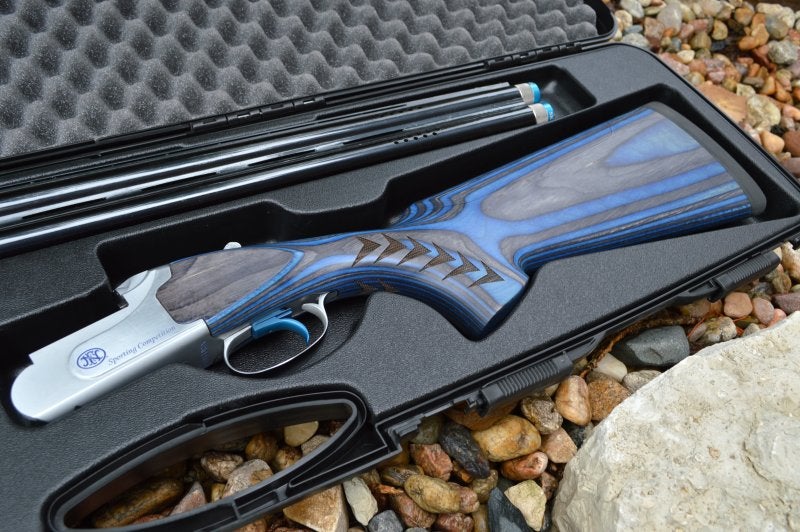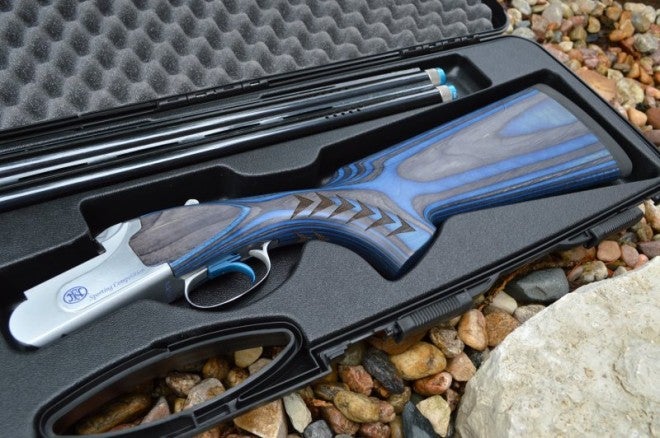 We only had limited time behind the new FN SC1. My lovely wife and I had escaped the day before the event with our electric Champion Wheelybird clays thrower and a case of clays. The windy day provided a frustrating environment for us to try out a brand new gun. In the last dozen rounds, we finally began hitting consistently. Though this training was not confidence-inspiring, we both turned in respectable 52% and 65% hit score cards at the sporting clays event, and much of the thanks for that goes to the excellent SC1.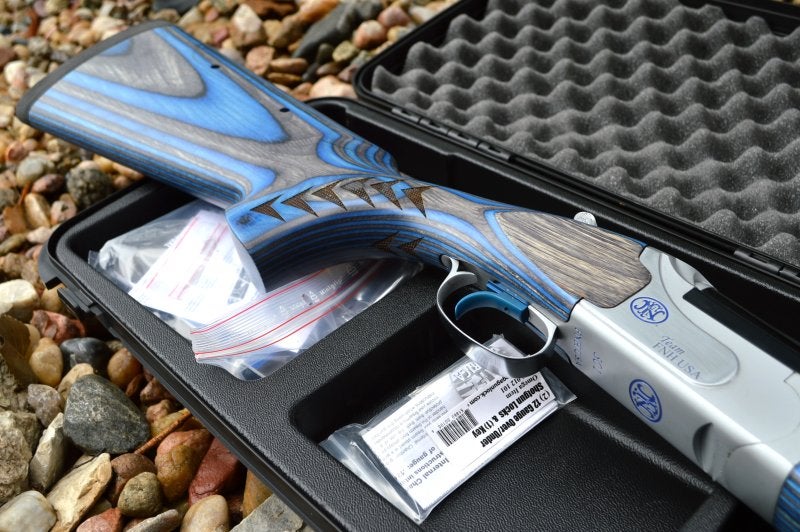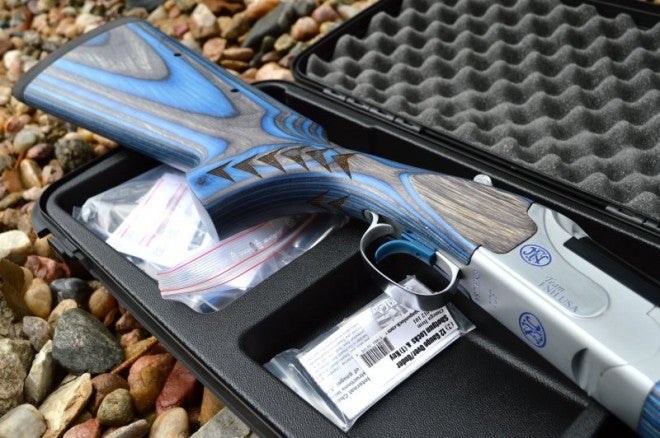 About FN
FN, also known as Fabrique Nationale, has a long and storied history that dates all the way back to to 1889 when it was founded to produce Mauser rifles for the government of Belgium. FN was also the manufacturer of my beloved Browning A5; this model is still prized today if they feature the "Made in Belgium" stamp indicating manufactured by FN.
For many years, FN and Browning had a relationship, and FN built many Browning guns over the years until much Browning production was moved to Japan (but these days some Brownings are again made by FN). Most people know FN these days by the defensive-focused PS90 and SCAR rifles, but the SC1 proves once again that FN has not forgotten about the hunting and sport shooter.
Fit, Finish, Feel, Features, and Functions
There are a number of nice competitive "crossover" shotguns on the market that teeter on the fine line between a field gun and full custom clays gun. The FN SC1 offers all the looks of the fancy field guns, offering your choice of blue, black, or green checkered laminated hardwood stocks. I opted for the blue which looks incredible with the SC1's matching blue-tipped Invector Plus choke tubes and blue trigger.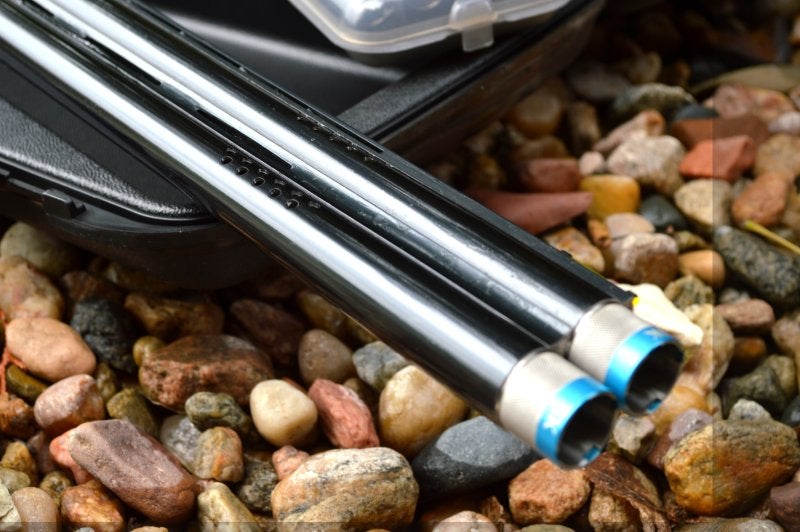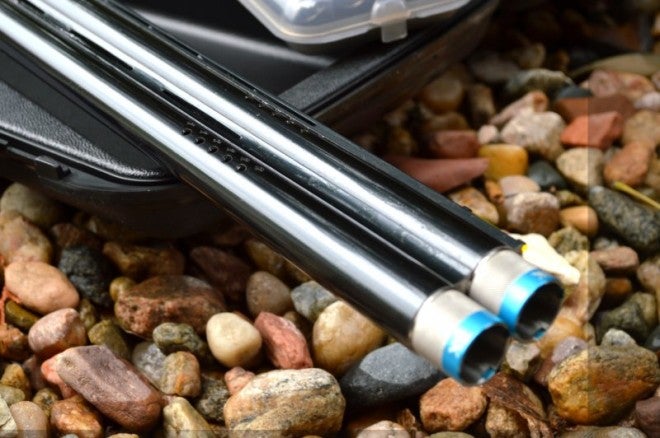 Quality is stunning and looks are amazing. Neither my wife nor I shot incredibly well, but we still received many compliments on the shotgun. Most people couldn't believe it was an off-the-shelf shotgun. Even some of the folks with $30K custom Italian shotguns (aka spaghetti guns) were complimented our FN.
The fit was so tight out of the box that I was actually a little concerned that it was too tight. But after the first 100 round practice session, the action was flipping open on demand and shells were jettisoning backward about 10 yards.
The SC1 has automatic ejectors that fling out the empty shells when the action is opened, and you can definitely get some distance. My wife and I started aiming the ejected empties and hitting each other with them. The ejectors on the SC1 work like most guns of its type and will not trigger that ejection unless that chamber has been fired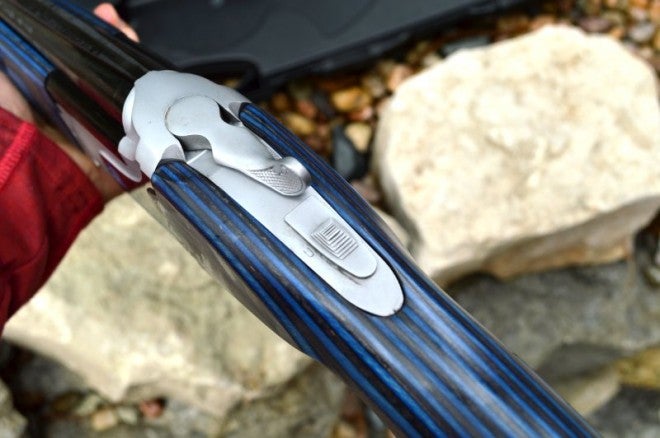 The shooter can select which barrel they would like to shoot first via the tang safety; this is often the bottom barrel to reduce recoil and muzzle rise. During our initial 100 rounds, we tested first shots with the upper and then lower barrel, but we settled on the lower barrel.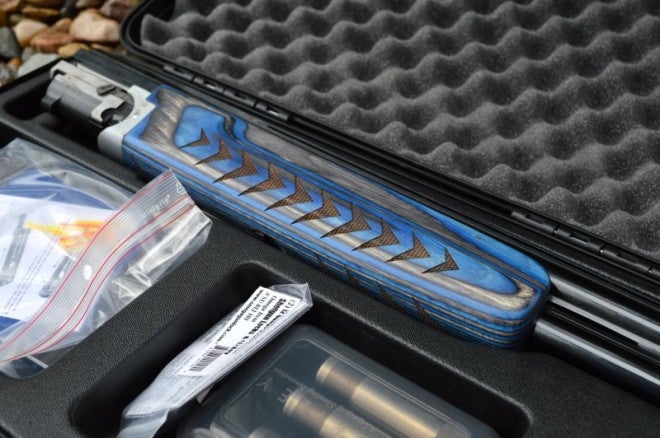 One of the USA Olympic Shooting team members provided a few quick clays and shotgun fitting tips to me, which were extremely helpful. He was impressed with the shotgun and noted that it provided all the right adjustments for even a serious competitor who does not have the budget for custom stocks. The SC1 provides the shooter out-of-the-box adjustment for comb height, cast, and length-of-pull, adjustable recoil activated single-stage trigger (5.5 to 7.7 lb. trigger squeeze).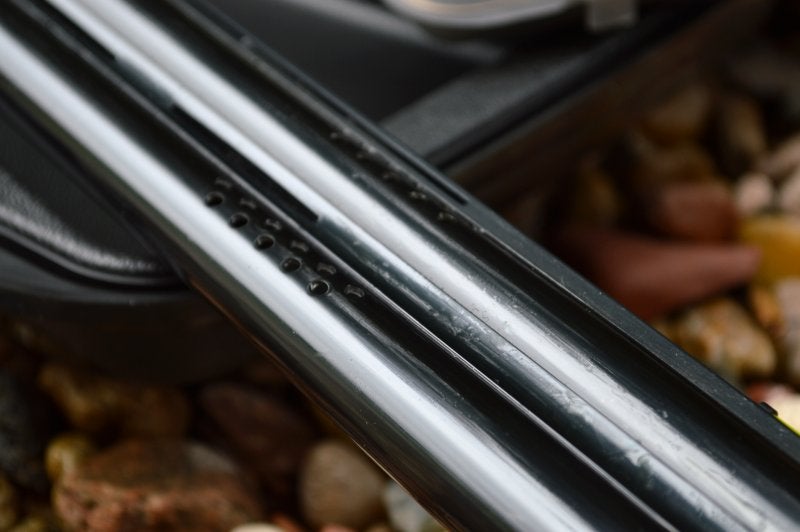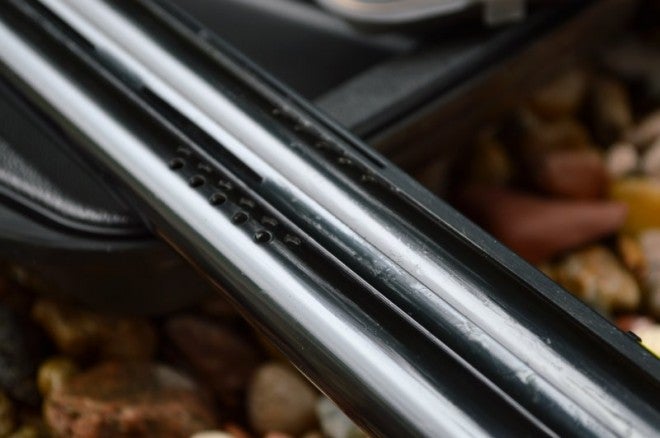 The features of the FN SC1 over/under shotgun go on and on. Most competitive shooters prefer a wide rib, so FN included a 10mm wide ventilated rib complete with fiber-optic front sight and brass mid-bead. FN offers lightweight 28" and 30" barrels that have been back-bored for more uniform patterns and ported to reduce recoil and muzzle rise.
At 8.2 pounds, the FN SC1 feels light when shouldered and is quick on target. I highly doubt I would have shot as well with my old browning A5 as I did with the SC1.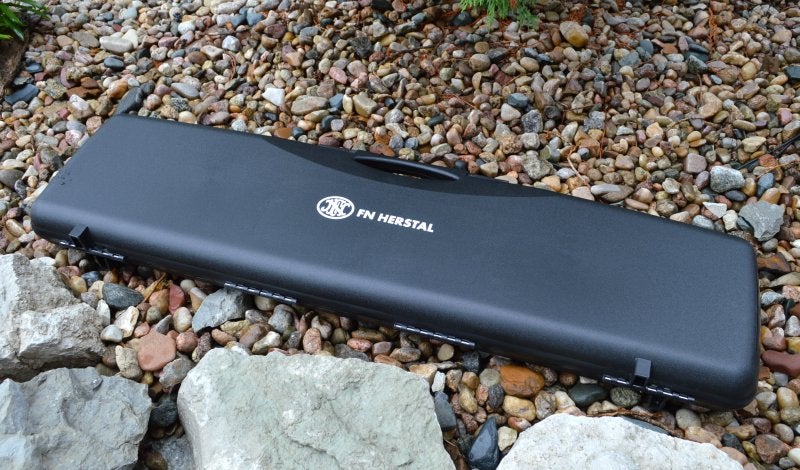 FN even includes a custom blow molded fitted case with tools, two Skeet Chokes (in gun), and one each of full, modified, and improved cylinder chokes for field work.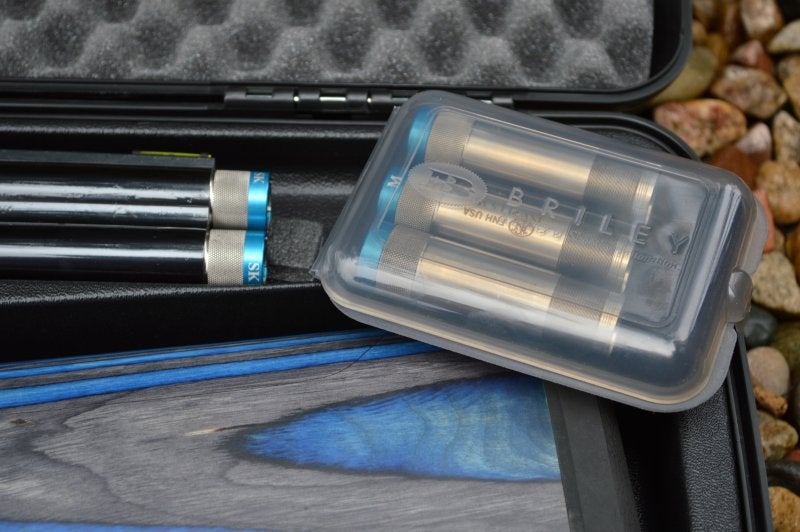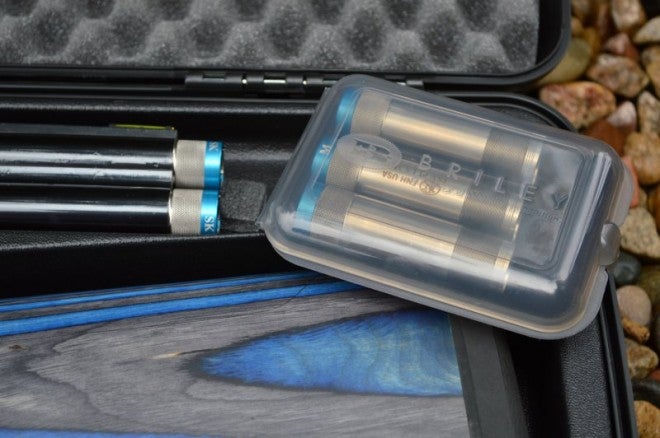 Final Thoughts
The FN SC1 Over/Under is an awesome shotgun for the money. When you go shopping for a competition-level shotgun with an adjustable comb and trigger, you don't find many for less than $3,000, but FN has packed a lot of features into this stunning gun for considerably less.
Admittedly, $2100 is not chump change, but it is the equivalent of just the sales tax on many competitive clays guns out there. But at this price and with the near-weatherproof sealed and laminated stock and stainless receiver, I was not particularly worried when it started drizzling a bit last weekend. I was not walking in the rain with a $30K gun.
The price is definitely one of the things I love about this gun. I would even feel great taking this into the field on dry-weather days and I don't feel bad using it, setting it in the rack, and even having it get a little wet. The gun looks amazing and shoots as well as it looks, all in a package I can afford with features I will grow into. I think FN has a real winner in the SC1, covering everything from upland hunting to all types of casual and competitive clays shooting. And for me it happens to come in my favorite color: blue.
Manufacturer Specs
12-gauge 2 3/4″magnum
Over/Under
10mm ventilated top rib
Ported, vent rib with Invector-Plus™ choke threads
30 inches
Blue, black or green checkered laminated wood
Adjustable for comb height and length of pull (Blue or black only)
Adjustable, recoil activated single-stage trigger
5.5 to 7.7 lb. trigger squeeze
Tang safety doubles as barrel selector
White mid-bead and fiber-optic front
Designation: FN SC 1™ Over/Under
Bbl./Choke: Invector-Plus™
Overall Length: 46.38″ with extended chokes installed
Sights: Ventilated top rib with white mid-bead and fiber-optic front
Ammo Capacity: 2
Weight: 8.2 lbs. (empty)
Street Price $2100