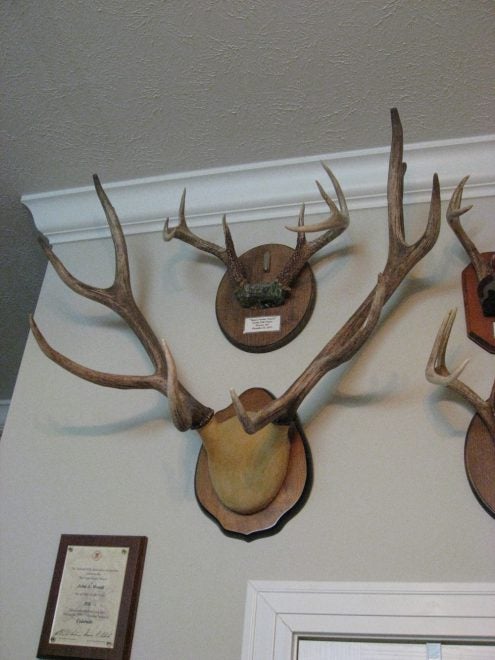 If you ever thought you wanted to do a western (or eastern) elk hunt, then now is the perfect time to start doing your homework. This may be the "one" super hunt of your lifetime or maybe a repeat event, but this time you're going for the Wapiti. There is no grander hunt than the pursuit of elk in the high mountain ranges, but doing it right takes a lot of planning, inquiry work, and decision making.
There may be numerous approaches to how to plan an elk hunt, but start with asking yourself a series of basic questions that should lead to the best pathway for you to take to plan a great elk hunt. First, do you want to do a fully outfitted hunt, a semi-guided hunt, drop camp type hunt or a completely do-it-yourself hunt on public land somewhere? All of these choices may be driven by one single factor, and that is cost. Decide how much you want to spend and can spend. Which state do you want to go to? Research all this online.
A really good first class outfitted elk hunt can cost upwards of $10,000 or more, but the cost ranges widely depending on the services provided and the length of the hunt. Some guided hunts offer one guide per hunter or, more commonly, a 2:1 hunt. These hunts can provide all local transportation, airport pick up, lodging, all meals, guiding, use of horses or vehicles, game retrieval and delivery to a meat processor, and/or taking the head to a taxidermist. These are the checklist items to confirm with any outfitted hunt.
Other hunting options include outfitter camps in the wild, tent camps, cooks, horse handlers and tack, guides, and many other amenities. Some hunts are available where various services are provided, but you hunt on your own. Elk hunt services and amenities vary widely. Just know what you are getting for what you are paying for. Check successful and unsuccessful hunter references.
Other expenses include travel, hunting permits and licenses, meat and taxidermy fees, personal gear, guns and hunting equipment, personal clothing, boots, etc. These costs are on top of outfitter fees. Don't forget tips to the guide and cook.
A good way to research a good elk hunt is to attend a national hunting show sponsored by say the NRA, Rocky Mountain Elk Foundation, and other such groups. There you can talk directly with outfitters and collect information. Join organizations like HuntN Fools. Start now and do your homework well.