Watch: How to Build an Engine That Runs on Hot Air
Russ Chastain 07.13.16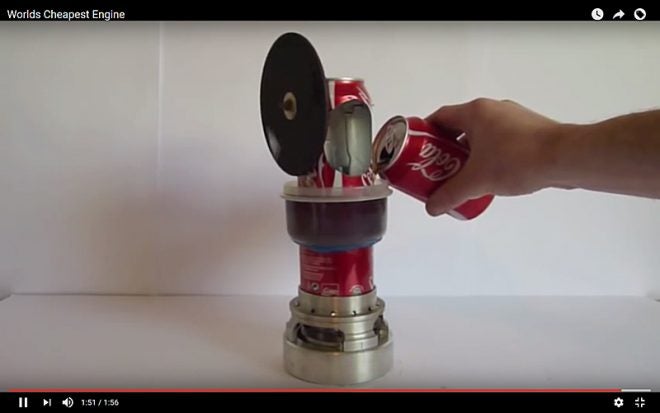 Most folks have heard about steam engines, but there's another type of external combustion engine that's safer (due to lower pressure), and a small one can be made relatively easily using a pair of soda cans and a few other odds and ends.
It's called a Stirling hot air engine, and it's powered by a small flame. This 2-minute video shows you how to make it:
What's it good for, you ask? Well, it might be just the thing for living off the grid, at least for a little while. This video from the same YouTuber shows a better Stirling engine, which generates electricity to power a light and will also turn a pretty large fan. And on a windy day, it can be used as a wind generator to produce electricity.
Pretty cool!