Watch: Redneck + Chainsaw = New Tire Treads
Russ Chastain 07.22.16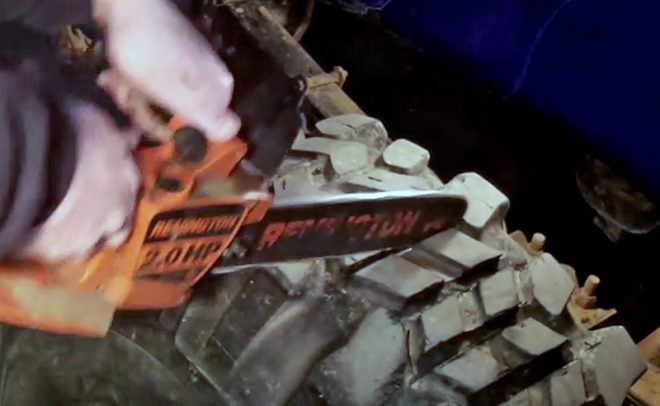 This guy said he wanted to freshen up the tread on the old worn 40″ TSL mud tires on his "trail truck."
I don't have a lot of money for a $400 tire groover, so I did some YouTube research and this is what I came up with.
For low speed use, which is what most off-road driving entails, these tires should serve just fine. And this video is really making me wonder just how much rubber there is to work with on the old much-worn Pro Comp Xterrain 33″ tires on our old woods jeep.
I think I'd rather deflate my tires before I started cutting into them, though.
Is this something you would do? Why or why not? Seems reasonable on a trail truck anyhow.