CRKT offers a number of innovative and useful pocket tools, and some such as this CRKT Get-a-Way Torx driver are TSA compliant since there is no knife. If you need a pocketable Torx driver with bits, this could be a nice tool kit to pick up.
As a certified knife nut, there are times where I need to remove or adjust a clip or knife blade tension. This usually requires some type of Torx bit, so I thought this would be a handy little tool to add to my range bag tool kit. And of course these tools can come in handy tinkering with AR15s.
About CRKT
CRKT (Columbia River Knife and Tool) was founded in 1994 by Rod Bremer in Oregon. By working in unison with the top knife designers around the world, CRKT delivers a broad line of innovative custom knife designs in affordable production knives and tools. The result is that the hottest custom designs are available to the consumer for daily use at affordable prices.
Fit, Finish, Feel, Features, and Functions
The patent-pending Get-A-Way Driver Torx Was designed by Launce Barber and Tom Stokes. It features four standard Torx sizes: T5, T6, T8, and T10. Each torx bit has a spring-loaded ball detent to keep it in the holder, and a nail-nick groove to help with bit removal.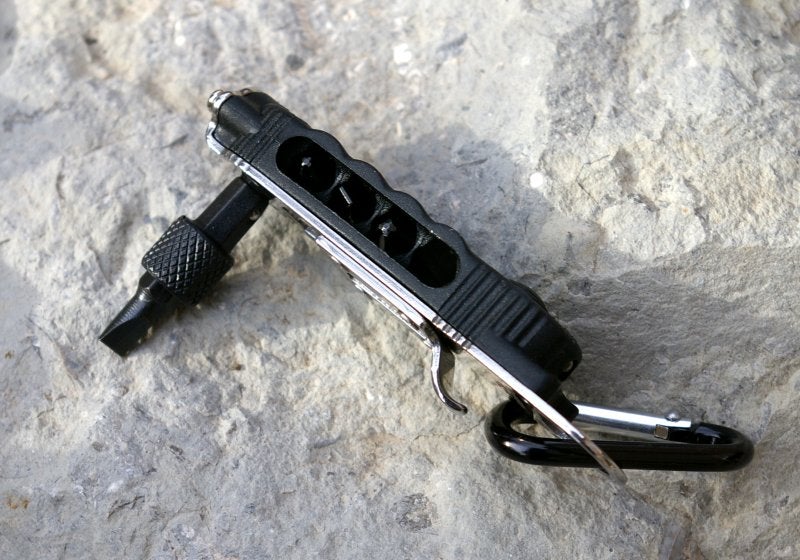 The bits can be used with the bit adapter or even as an angle driver, and if you need a little light to see what you are doing, you can use the on-board LED light.
If you want to use any of your own hex bits, you can use them with this wrench and even swap out and customize which bits you want carry.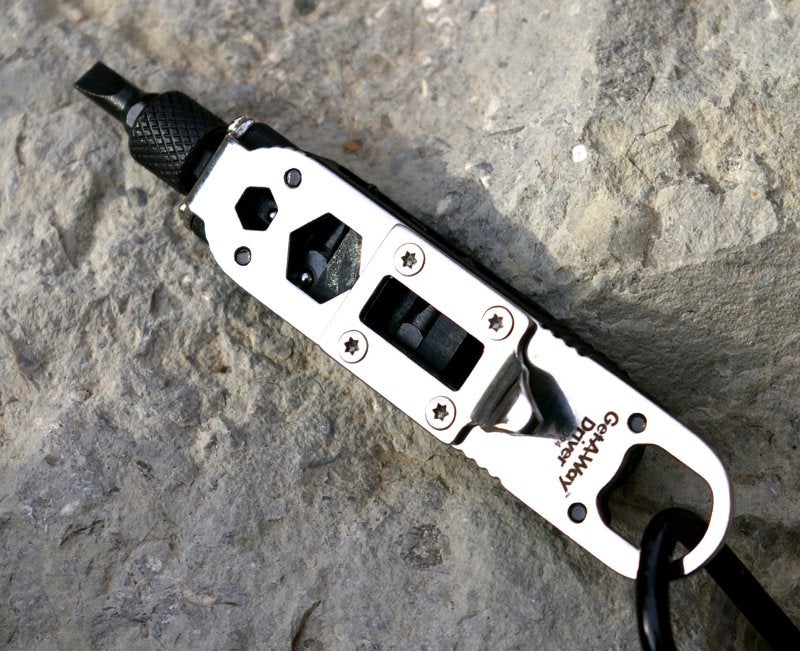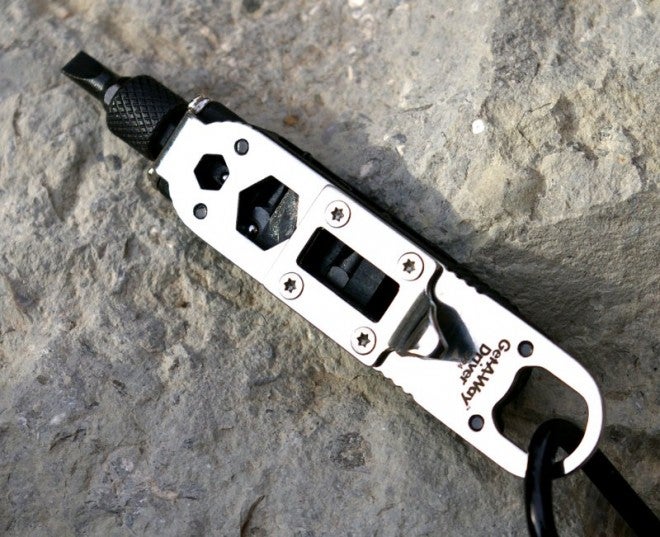 Other features include an oxygen bottle wrench and 10mm hex wrench with hex bit reliefs. The removable pry bar can be used for a variety of tasks, including bottle opening. For $19.99 retail and an even lower street price, this is an awesome little tool that packs a ton of utility into a small and inexpensive package.
Final Thoughts
CRKT does a great job with their knives, and the other side of their business the Columbia River Knife and "Tool" part. I have actually picked up a second one of these that I have completely customized with hex bits. Between the two Get-a-Way Drivers, I can accomplish pretty much any tinkering or tightening I need to do while out in the field.
Manufacturer Specs
Open Overall Length: 3.75 inches
Weight: 1.9 ounces
Handle Material: Glass Filled Nylon
L.E.D.: Yes
Carabiner: Yes
MSRP: $19.99
SHOP NOW