Outdoor Vacation Hotspot: Florida Keys Aquarium
Bob McNally 08.02.16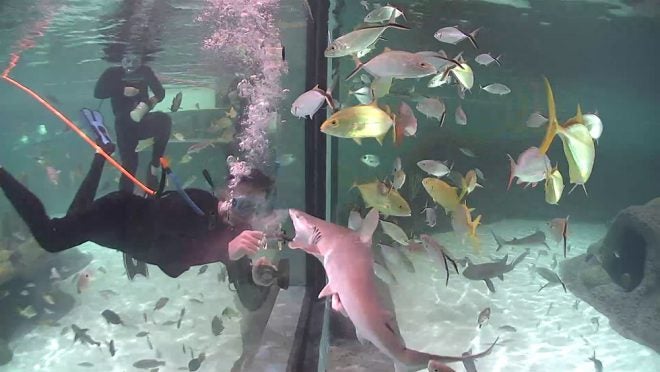 Located south of Miami on Marathon, the Florida Keys Aquarium is a remarkably big place offering a huge variety of fish-water-aquarium activities–all for a fee, of course.
There's something for whole families, including little toddlers who'll delight in picking up starfish and other safe-to-handle creatures, petting happy rays in a large "touch tank," and scratching the heads of 5-foot colorful iguanas that roam freely.
There are guided park tours detailing the abundant marine fish and other creatures in several air-clear tanks with below-water viewing glass.
Visitors can feed sharks and tarpon in various Aquarium "encounters." Snorkeling or hookah diving in tanks can be done, too, while feeding fish in air-clear water.