Video: Walther A115 Prototype Semi-Auto Rifle
Russ Chastain 08.02.16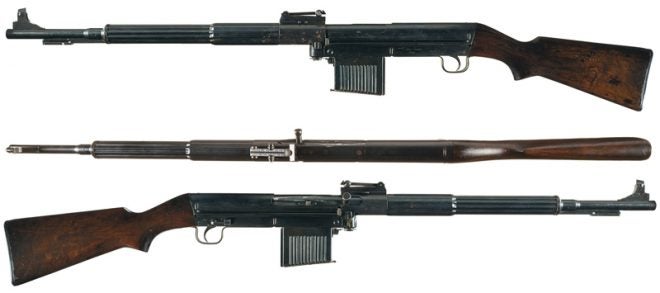 Made in the mid-1930s, this rifle was part of the process of Walther's development of a workable semi-automatic (or "self-loading") rifle.
It's really pretty great, especially if you're interested in how guns work. Apparently, only three of this model were ever made, but it is still a functional firearm that can be assembled and taken apart fairly easily.
It also shares features with some modern guns, proving that some of the ideas behind it were good ones, and the rotating bolt is pretty massive in comparison with many others.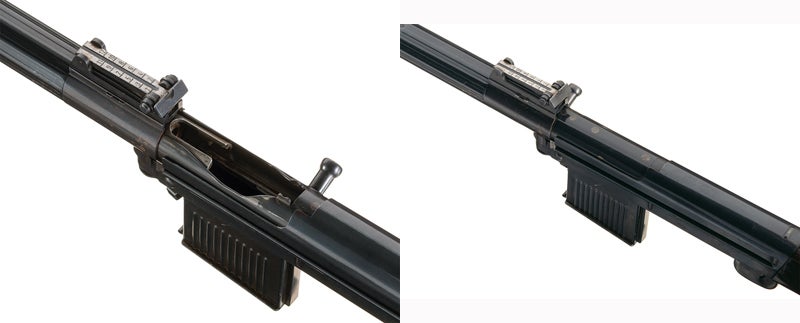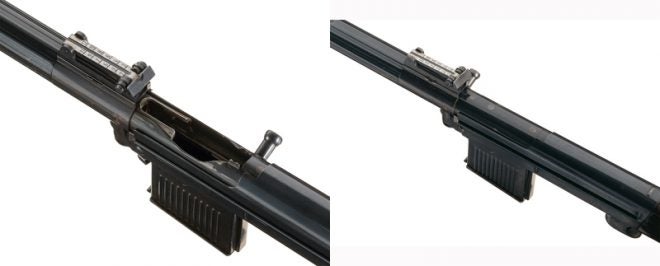 The trigger assembly comes out as a unit and seems well made and efficient.
As Ian says, "This is the sort of thing you don't see very often."
Enjoy.